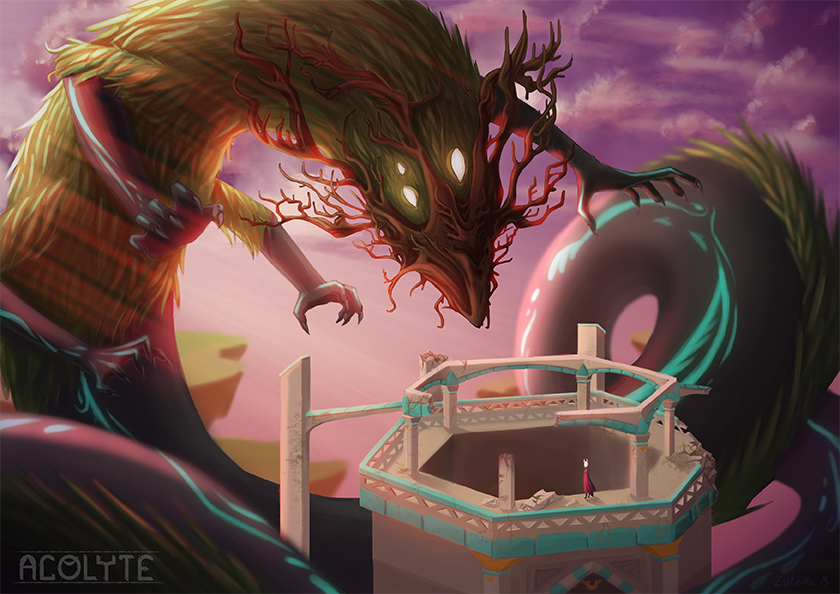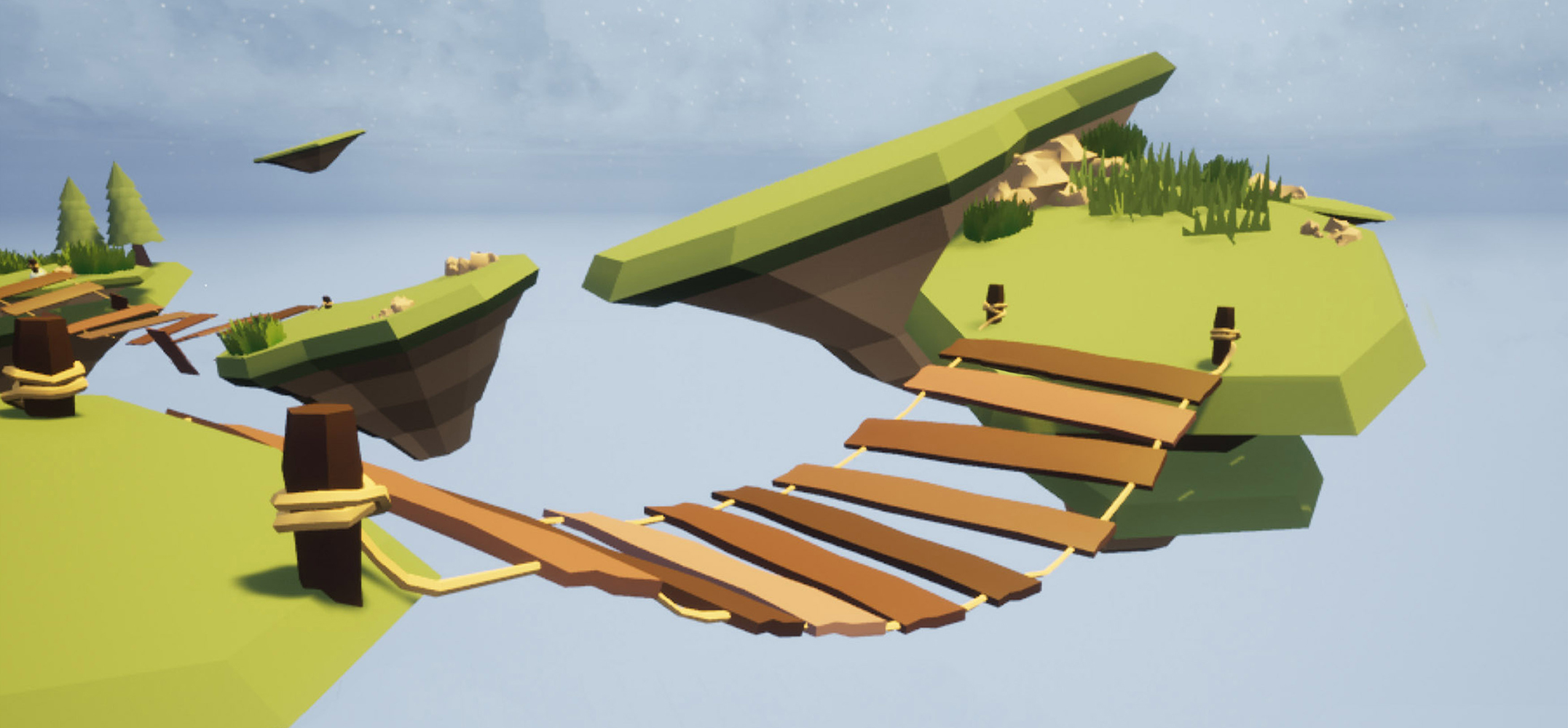 In-game scene featuring 2 variations of bridges, accompanied by foliage.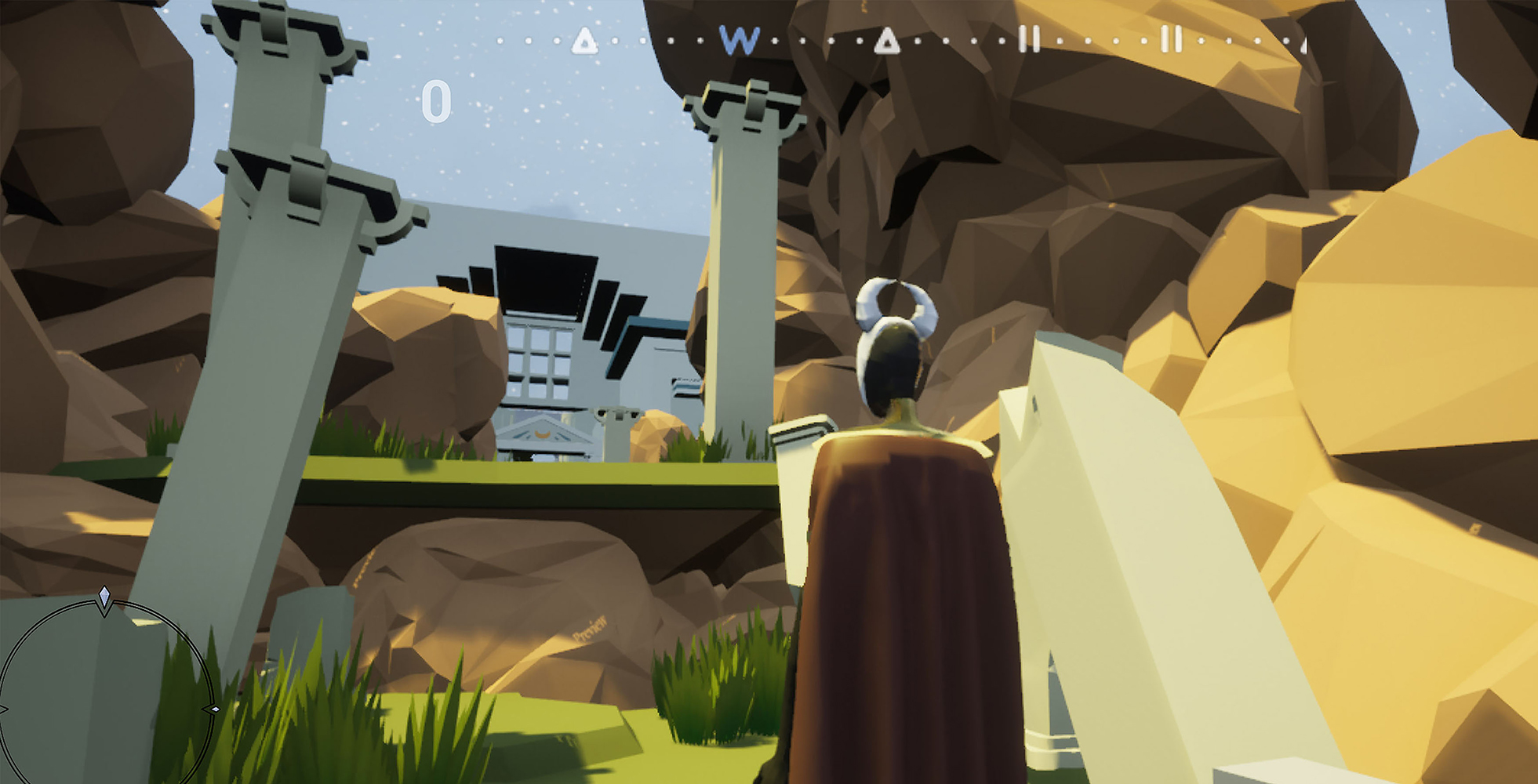 In-game scene featuring foliage and pillars amongst other group work.
Bachelor of Creative Media Production
Acolyte is a narrative based exploration game, where you reclaim the remnants of a world shattered by Ancient Gods. Tasked by one such god, you, the last Acolyte, must collect lost souls, uncovering their stories as well as the dark history of the world the player is now part of. When the souls have been collected, the Acolyte must decide which god they will ultimately follow.

I worked on Acolyte as a 3D artist. I learned a lot this year, all of which will help my industry practice in years to come. My contribution consisted of 3D modelled and textured environmental assets such as bridges, foliage, tombstones, and larger structures including the opening of the death shrine and city ruins.
Other team members