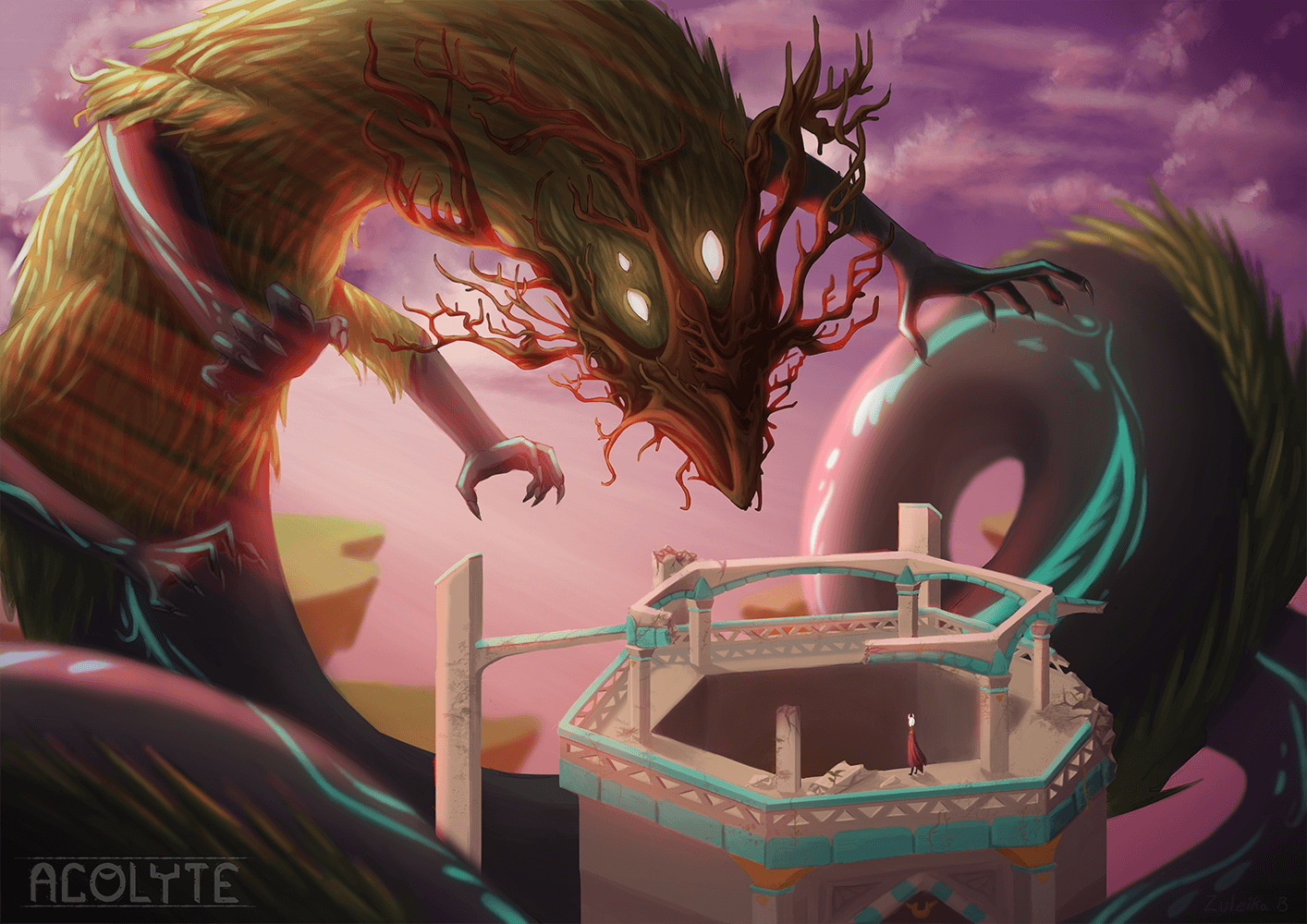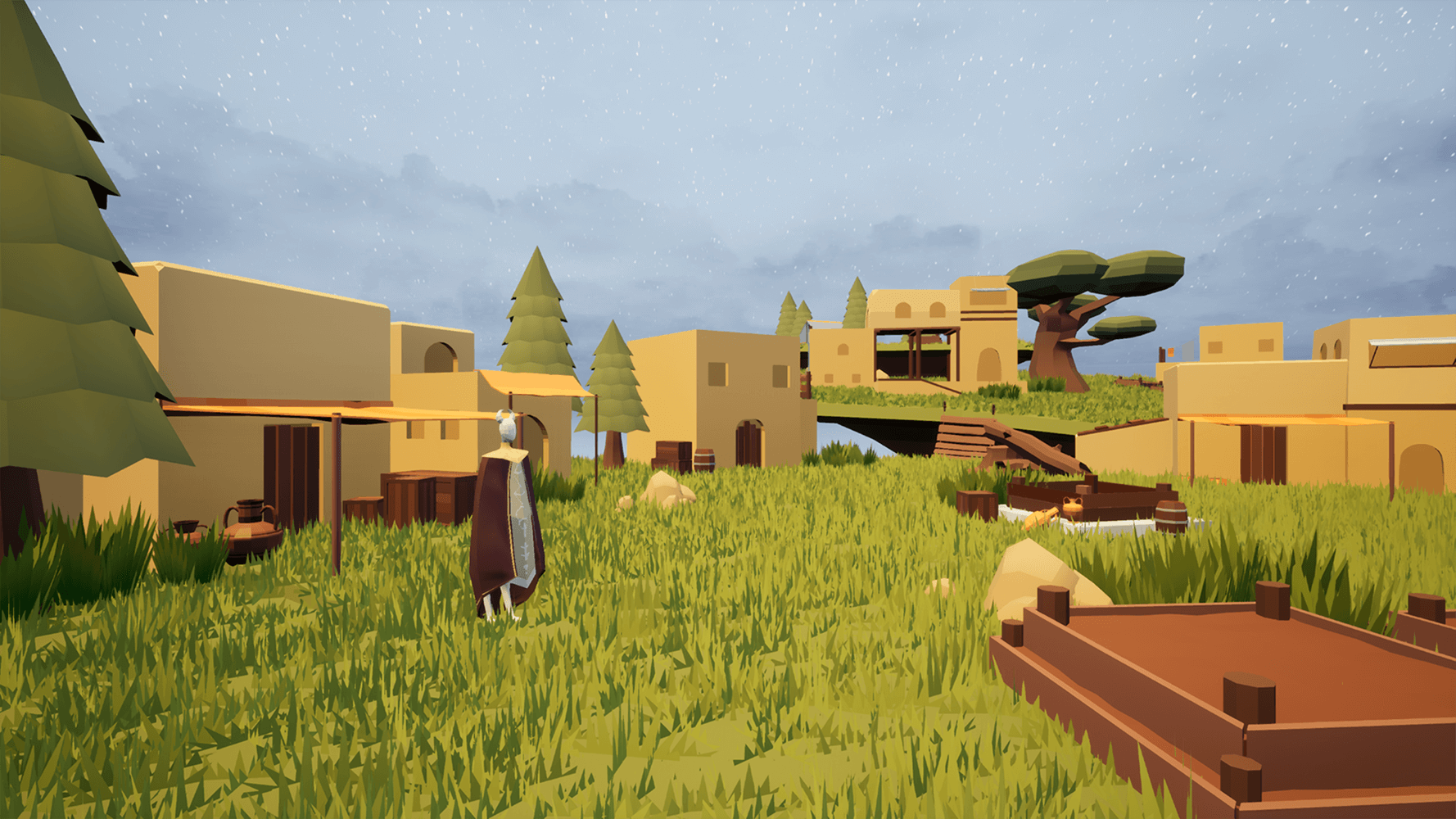 In game shot of from the Settlement area of the map.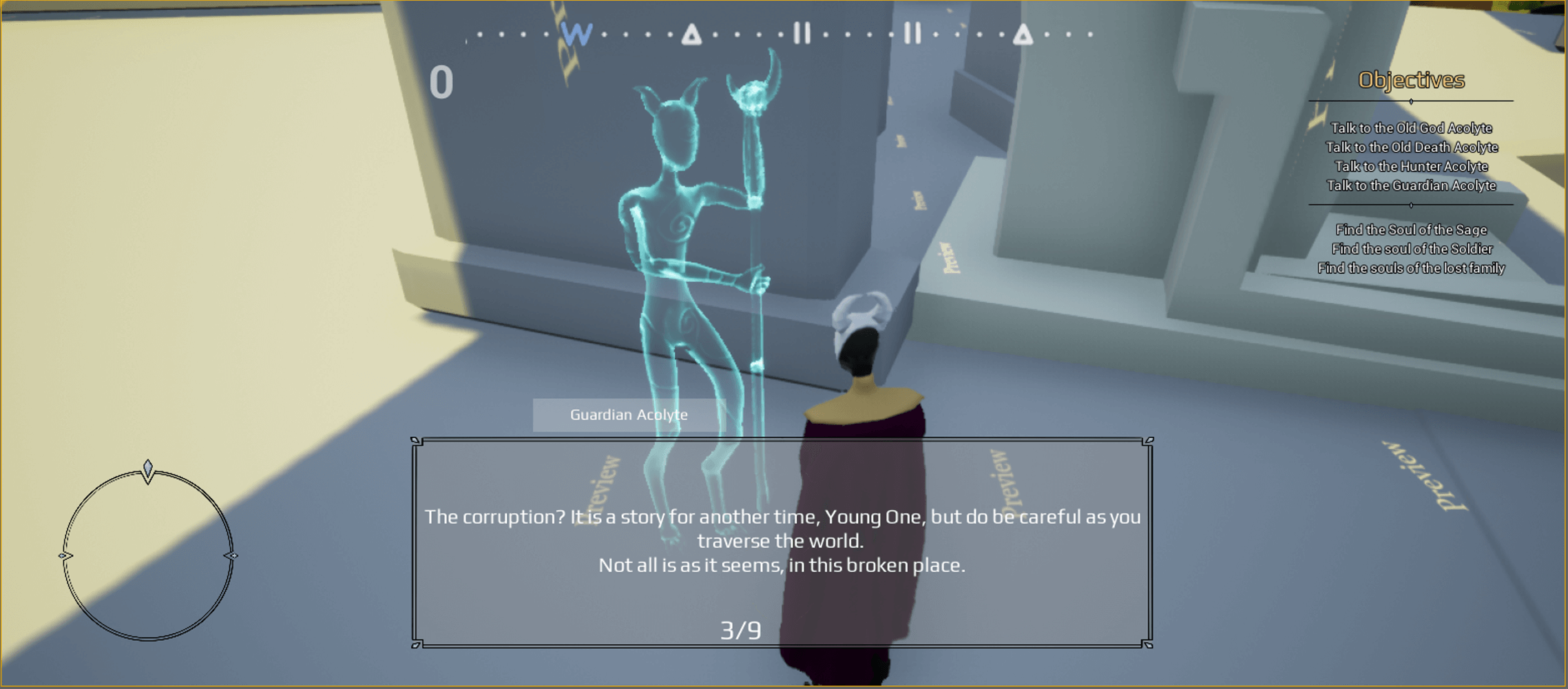 Dialogue testing in the main level.
Bachelor of Creative Media Production
Acolyte is a narrative based exploration game, where you reclaim the remnants of a world shattered by Ancient Gods. Tasked by one such god, you, the last Acolyte, must collect lost souls, uncovering their stories as well as the dark history of the world the player is now part of. When the souls have been collected, the Acolyte must decide which god they will ultimately follow.

My name is Brenna Evans, the Producer, Lead Writer and a Level Designer of Acolyte. My roles included managing our team and talking with our mentor, as well as building a world and story for our game to sit in. I love telling stories and working on bringing them to life, so I was excited to work on a project that allowed me to do that.
Other team members