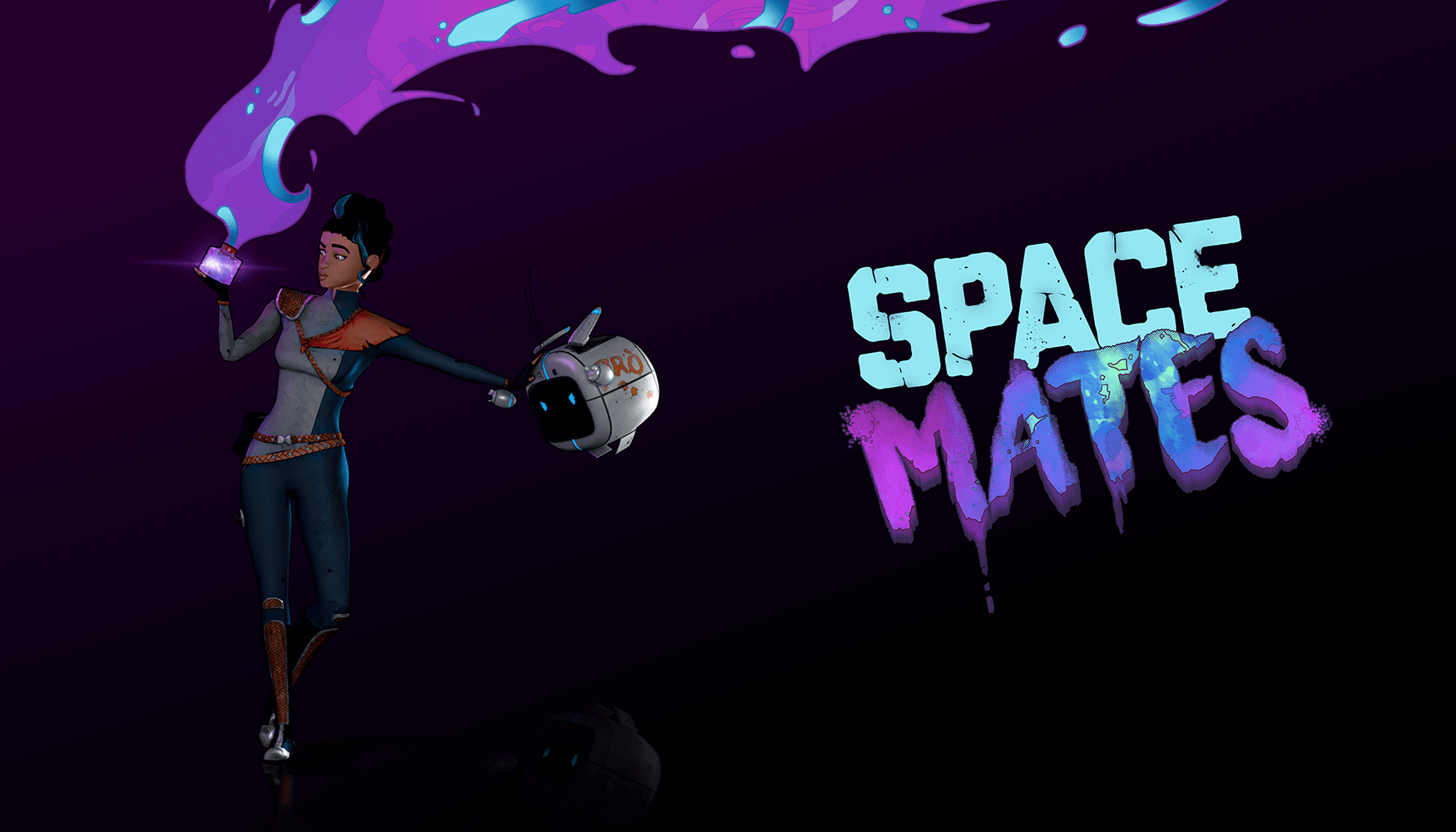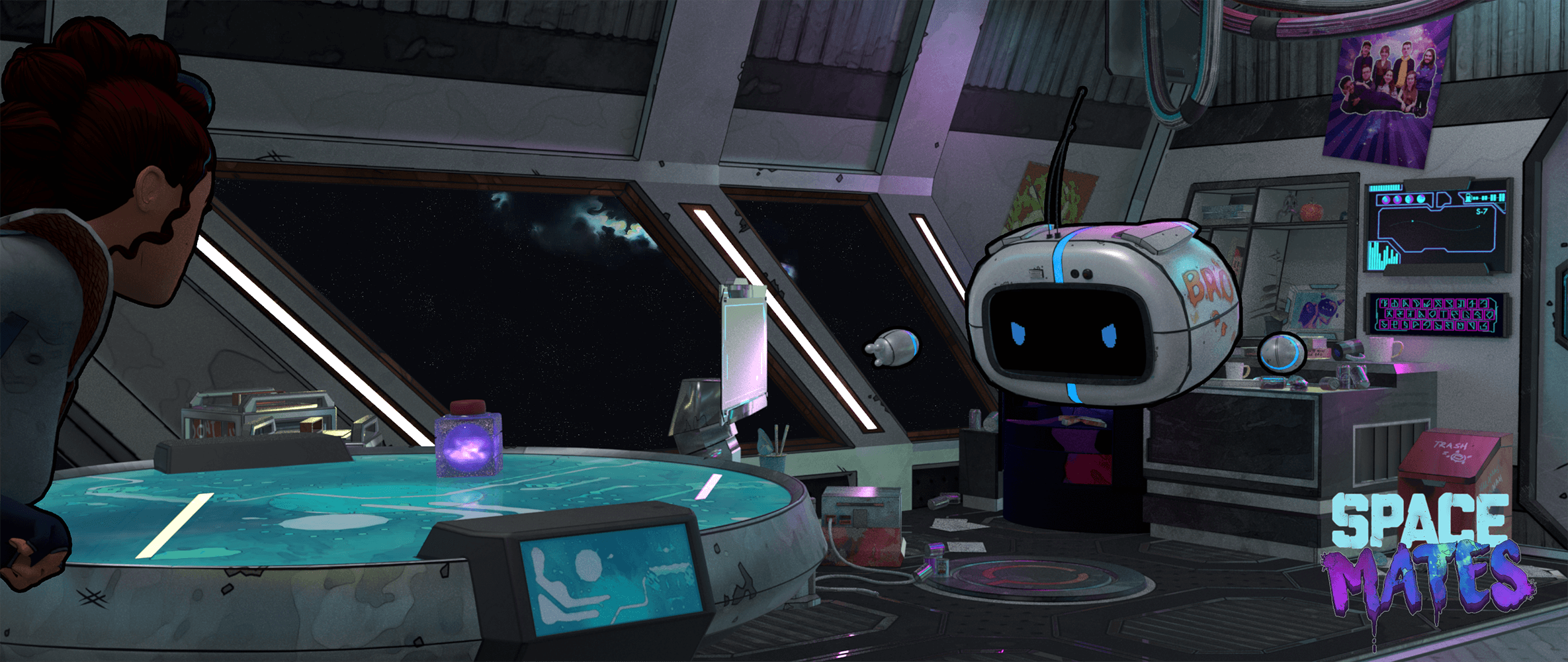 Just another day with BRO and Marama. I did the lighting and rendering for this shot, I also set up the shaders and set up some of the props the shot.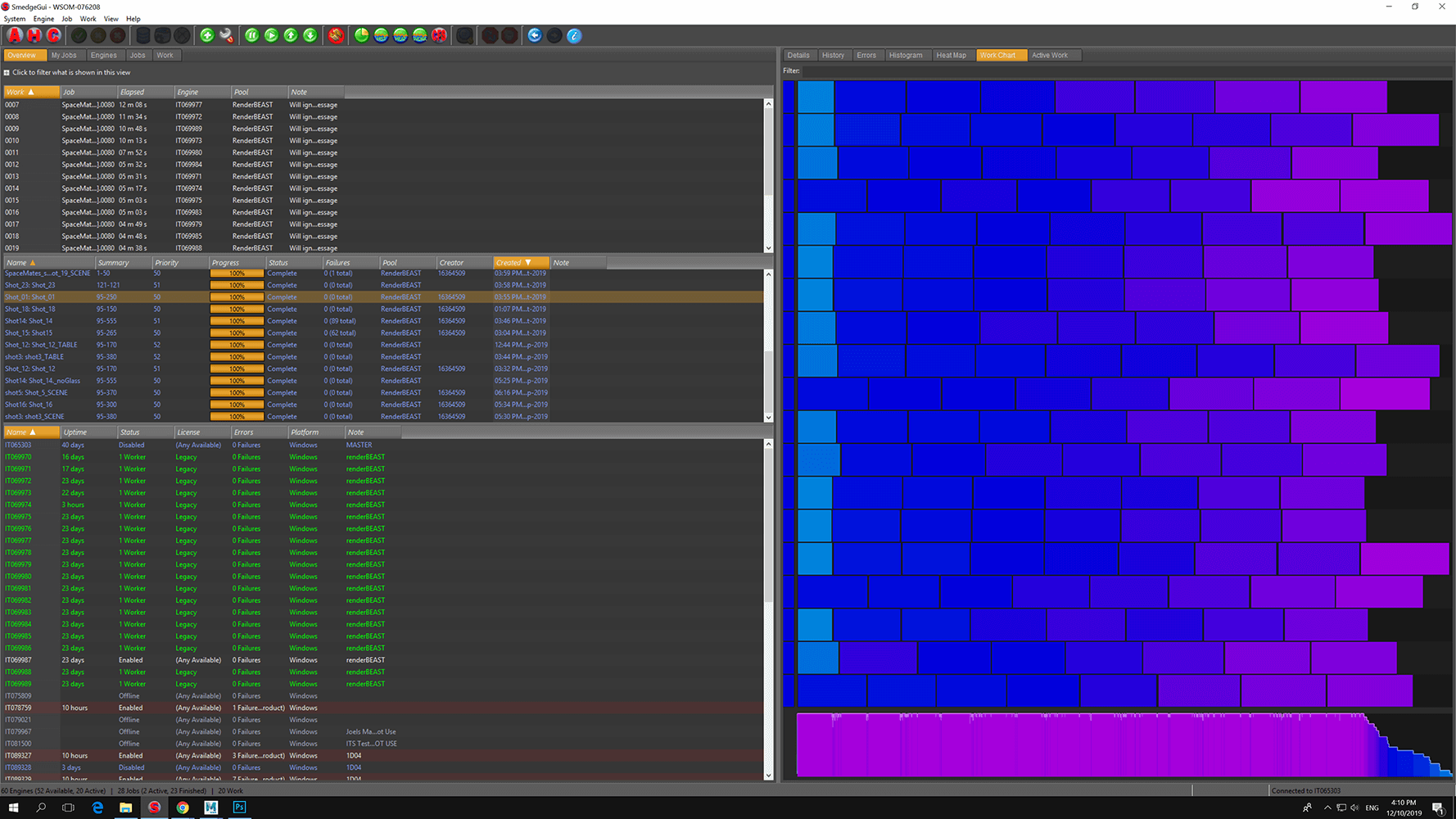 This is SMEDGE, the computing management system I used. It allows for farm-based rendering.
Bachelor of Creative Media Production
Space Mates is an animated sci-fi comedy that follows the out-of-this world escapades of a steely young Māori woman and her low-fi DIY robotic mate. The dynamic duo from Aotearoa are swept through space on adventures with the ultimate quest to reach the brightest star. With a corrupted taniwha hot on their trail, they are confronted by a mysterious and seductive button.

My roles on Space Mates have been CG Supervisor, Rigging, Lighting and Rendering Artist. I made the rig for B.R.O., the robot, and created the shaders for everything from the books in the background to Marama's face. Through Look Dev into Unreal Engine, rigging, rendering, lighting and troubleshooting, I've found a passion for the technical side of creative media.
Other team members