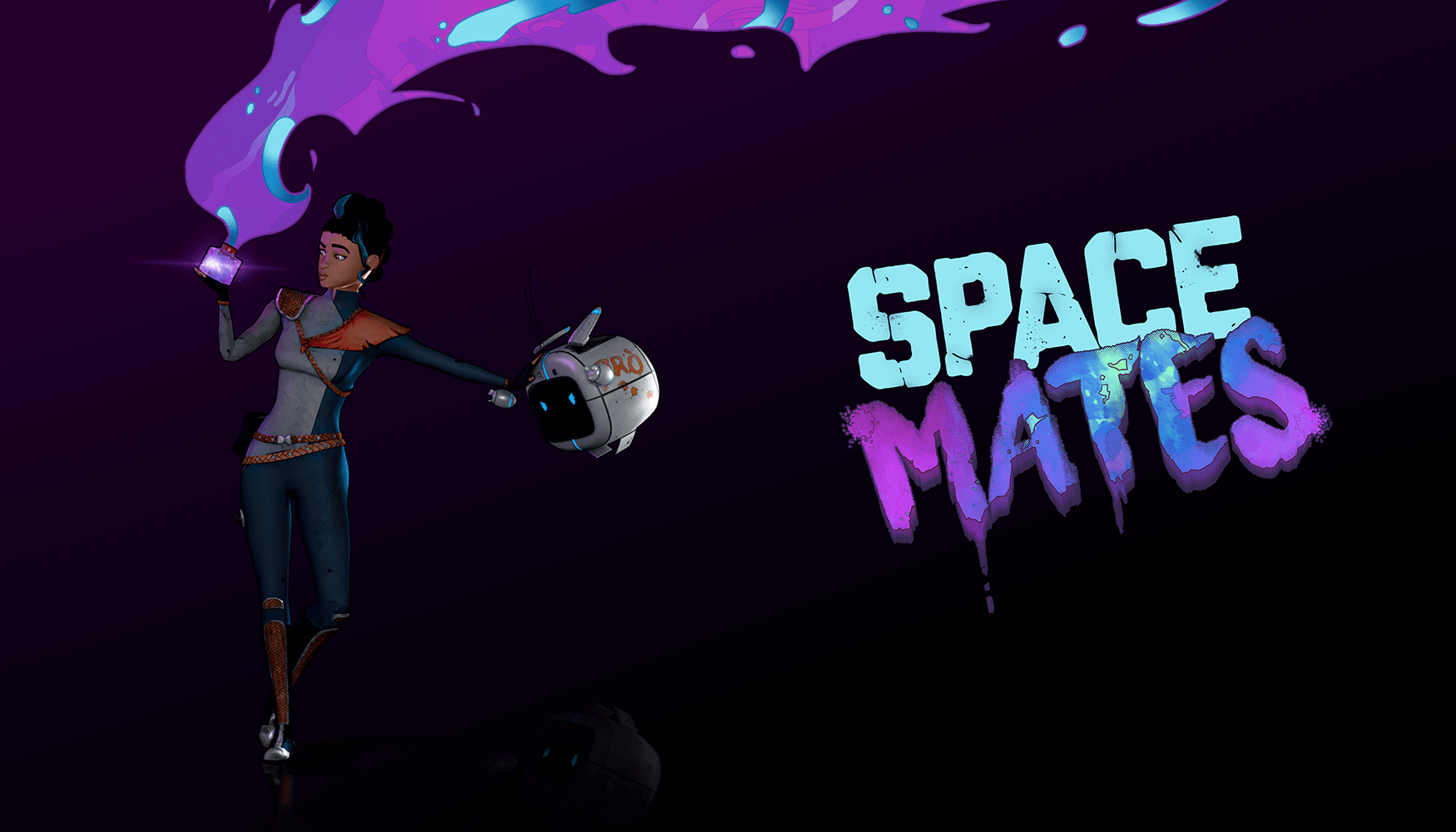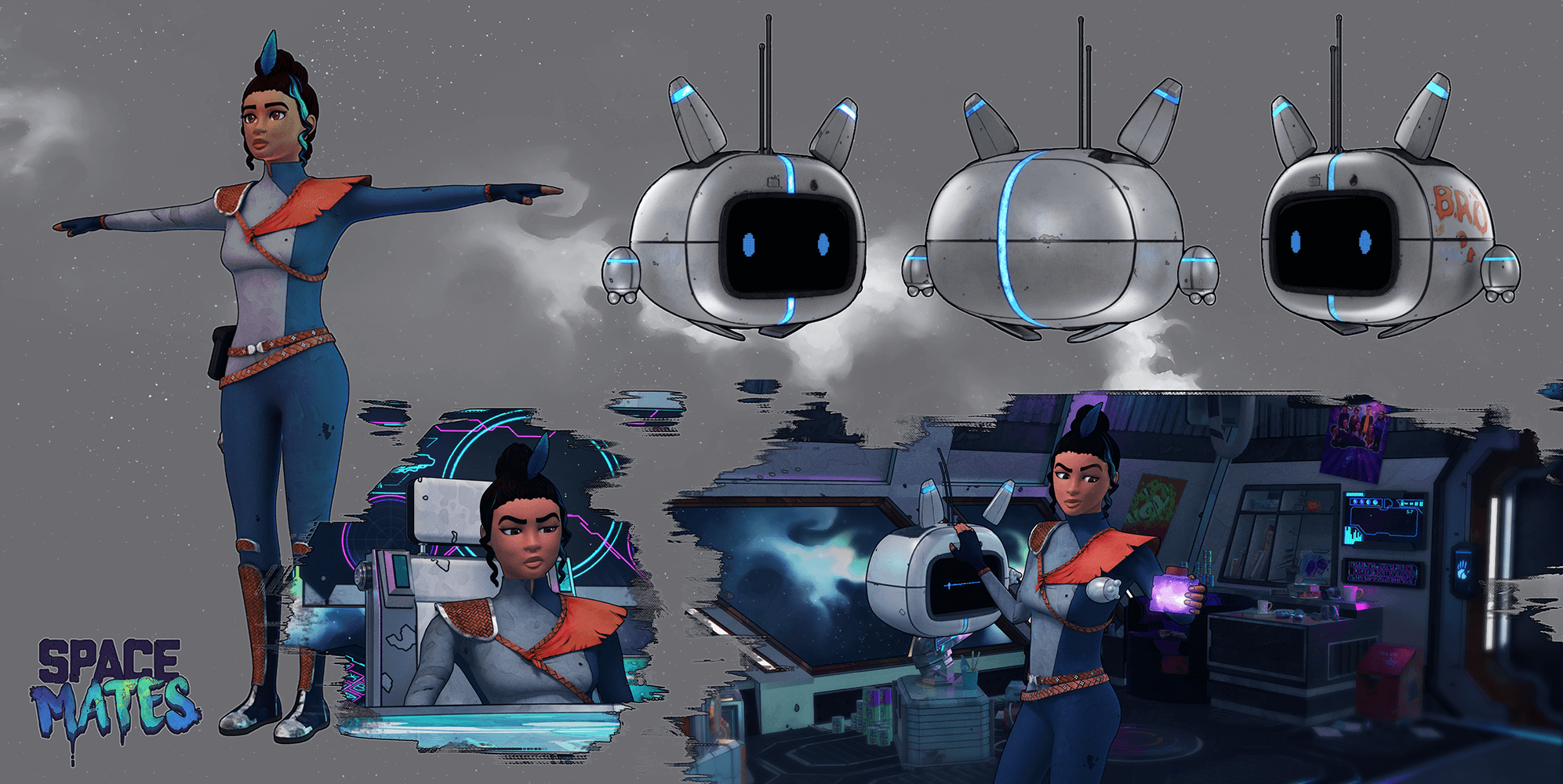 Character textures and intro shot animation.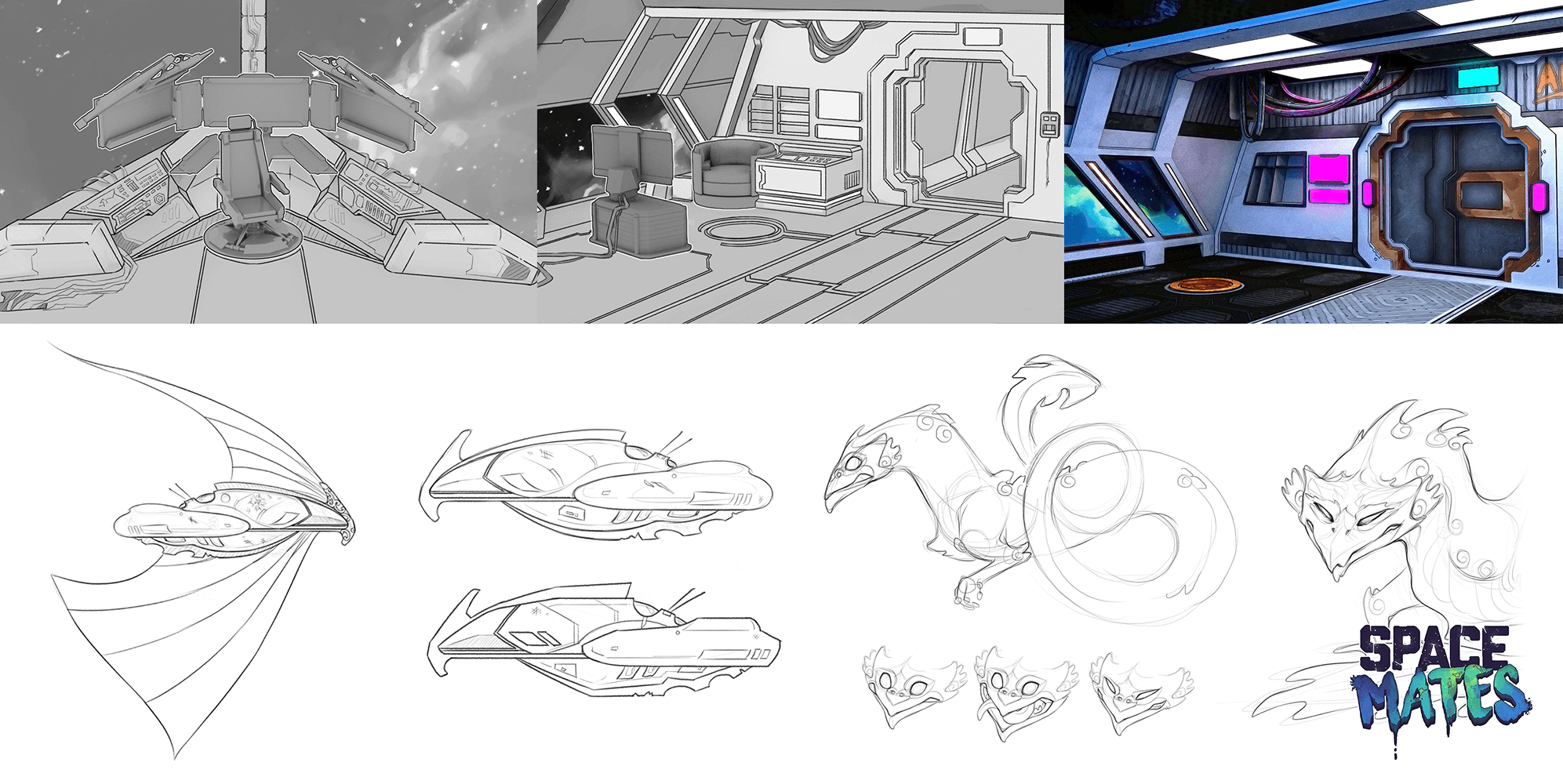 Concept design and set texturing.
Bachelor of Creative Media Production
Space Mates is an animated sci-fi comedy that follows the out-of-this world escapades of a steely young Māori woman and her low-fi DIY robotic mate. The dynamic duo from Aotearoa are swept through space on adventures with the ultimate quest to reach the brightest star. With a corrupted taniwha hot on their trail, they are confronted by a mysterious and seductive button.

The Lead Artist and Texture Artist for Space Mates, I've worn some other hats as well, including concept design, character modelling and animation. I helped steer the look of Space Mates toward a 2D aesthetic, and developed our texture pipeline. I'm passionate about 3D artistry, with a strong background in digital illustration and a love of creature design.
Website
LinkedIn
Instagram
Other team members