Charlie Watson
Space Mates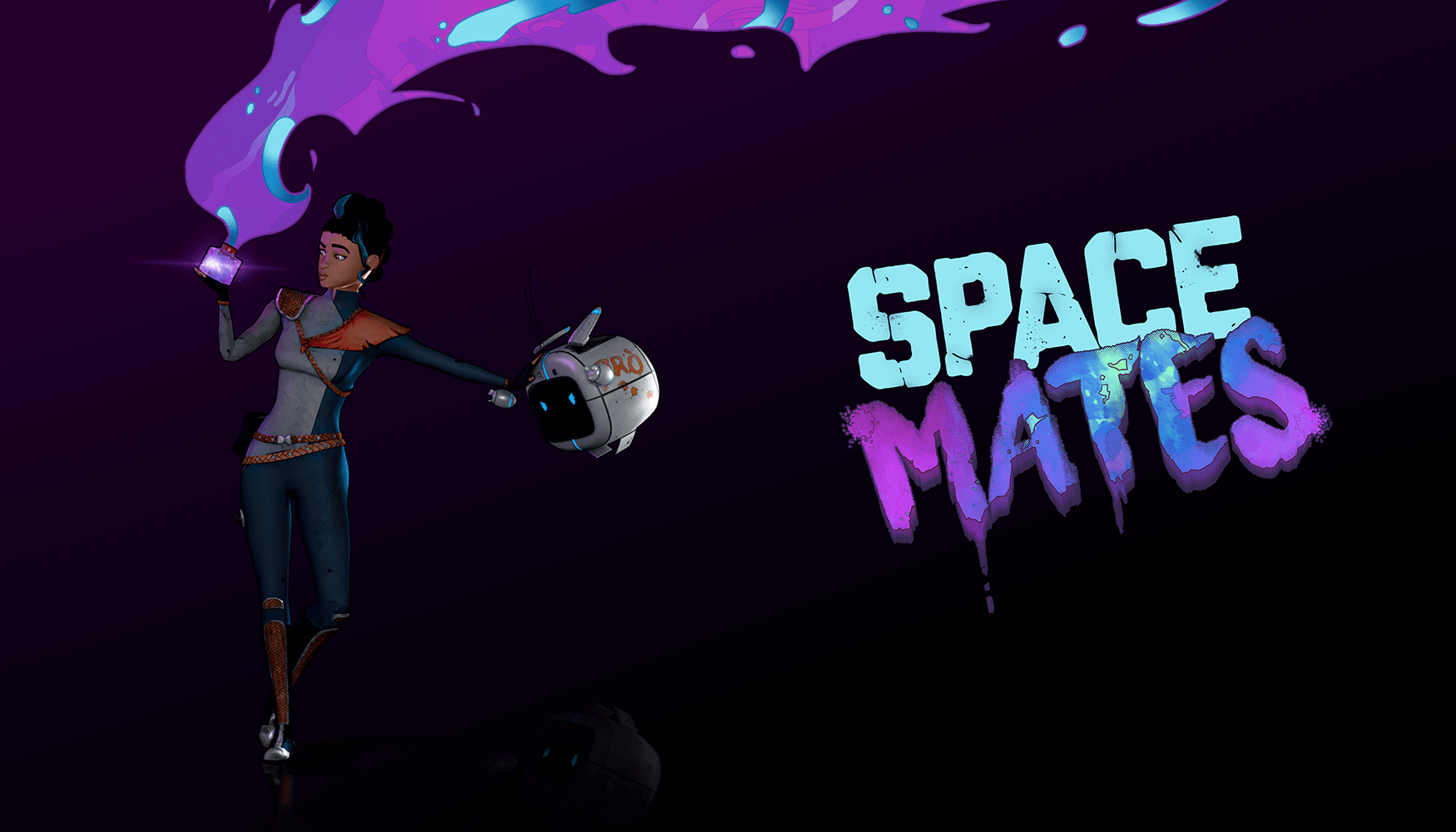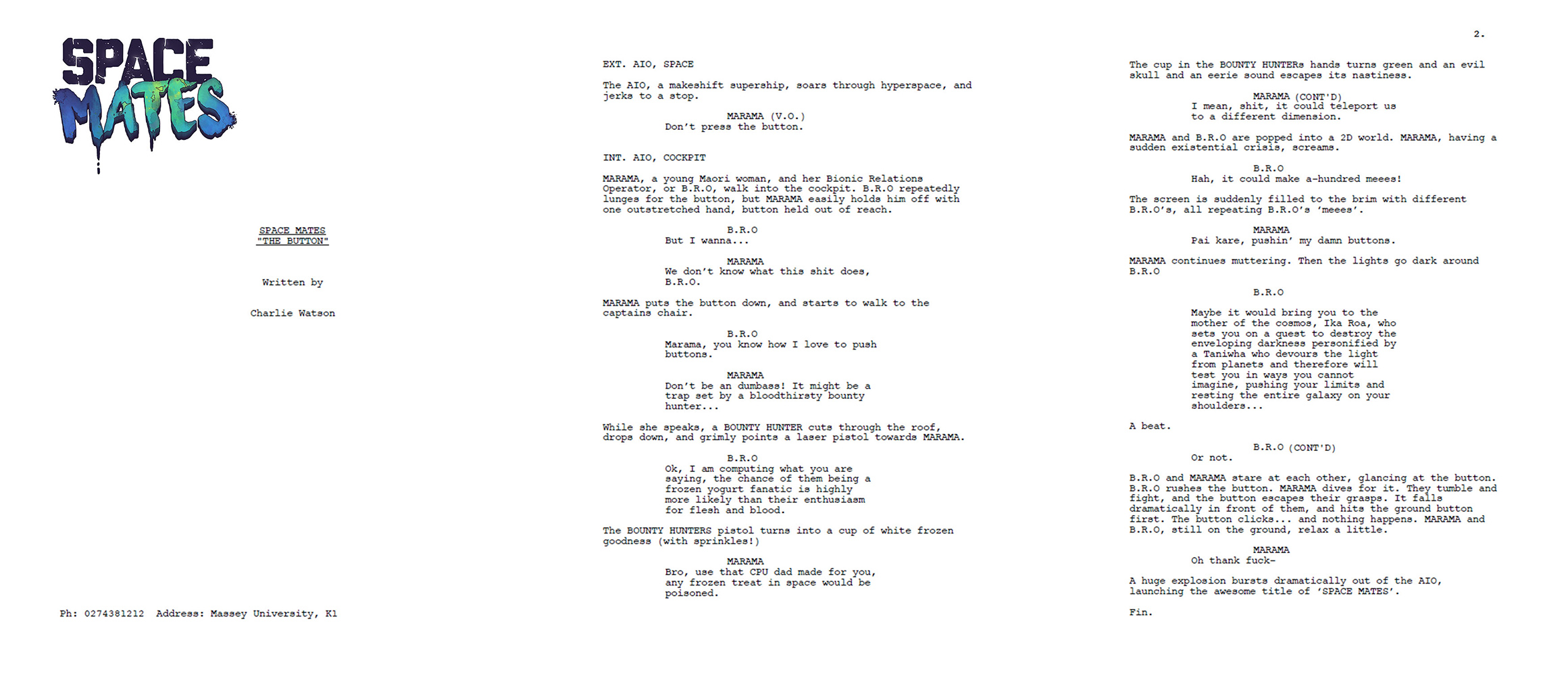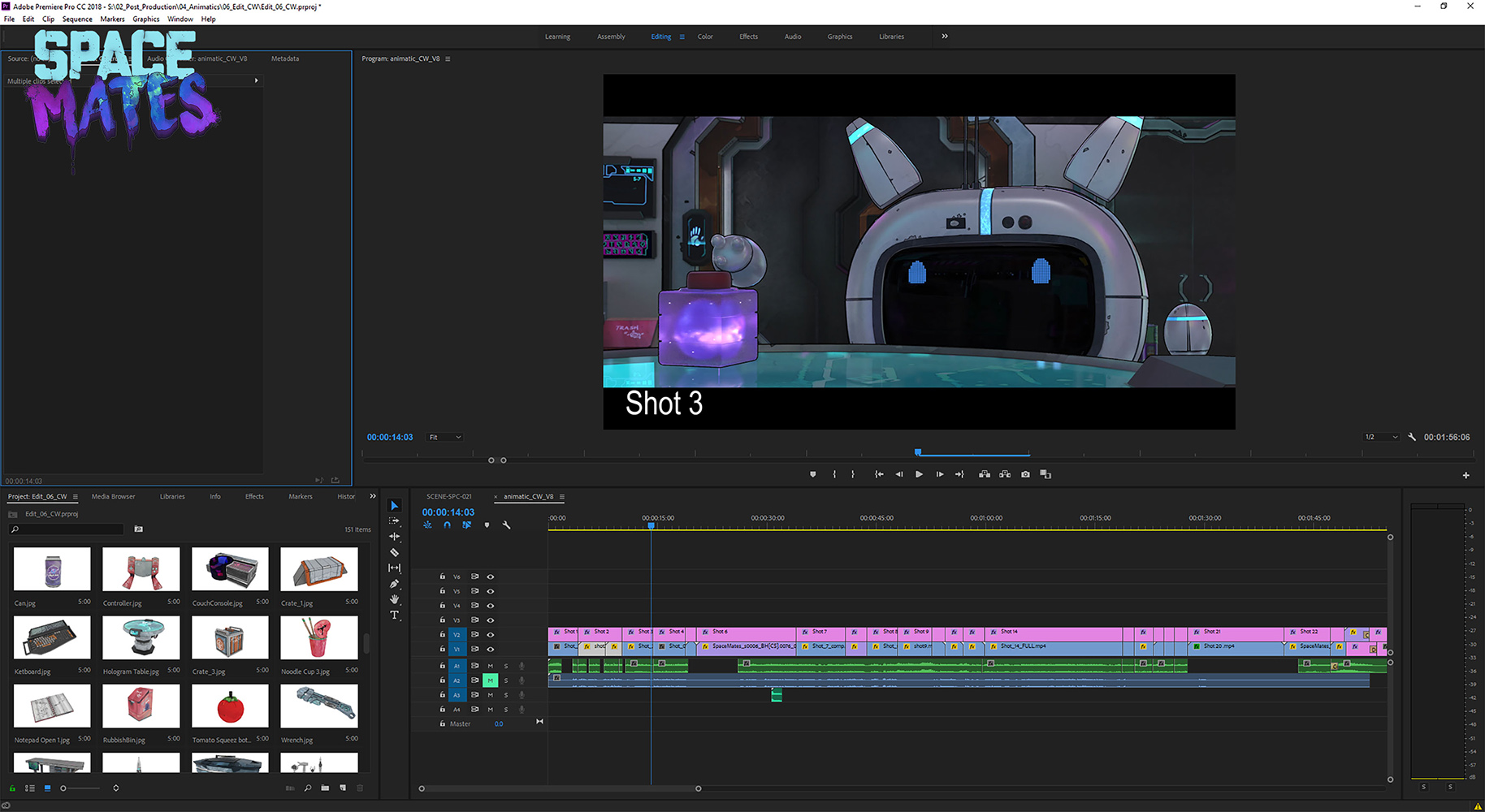 A screen grab of an animatic in editing progress.
Bachelor of Creative Media Production
Space Mates is an animated sci-fi comedy that follows the out-of-this world escapades of a steely young Māori woman and her low-fi DIY robotic mate. The dynamic duo from Aotearoa are swept through space on adventures with the ultimate quest to reach the brightest star. With a corrupted taniwha hot on their trail, they are confronted by a mysterious and seductive button.

Hello! On Space Mates, I wrote the scripts, directed and produced the behind the scenes videos, and edited the final Space Mates project. I aspire to be a comedic writer and director. This project has given me the tools and practice to further my dream, developing skills that are truly rewarding.
Other team members