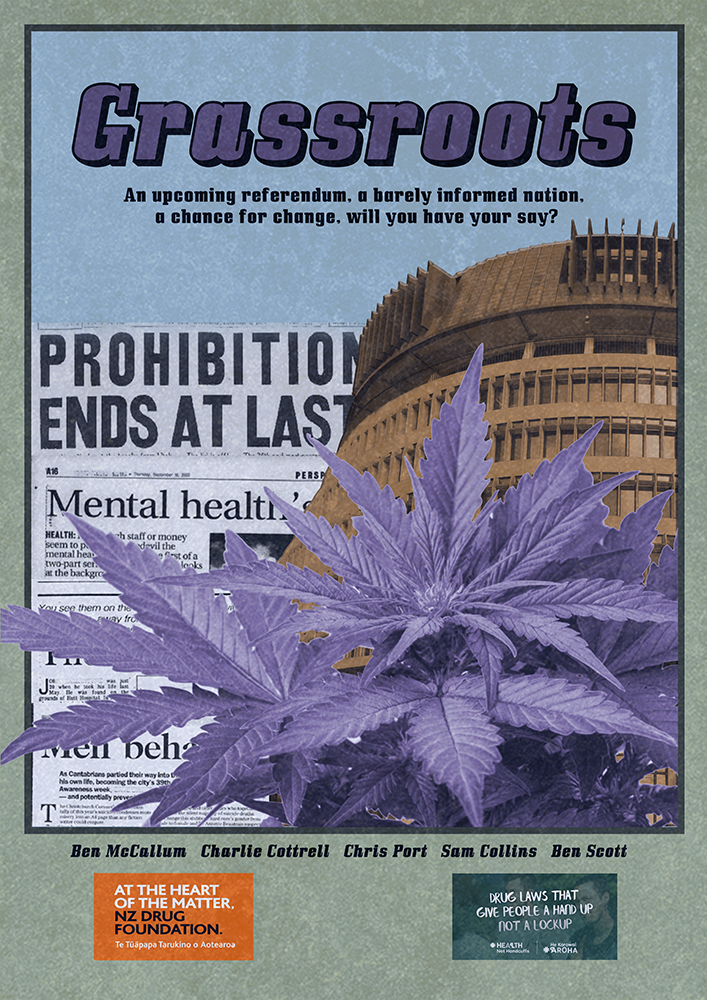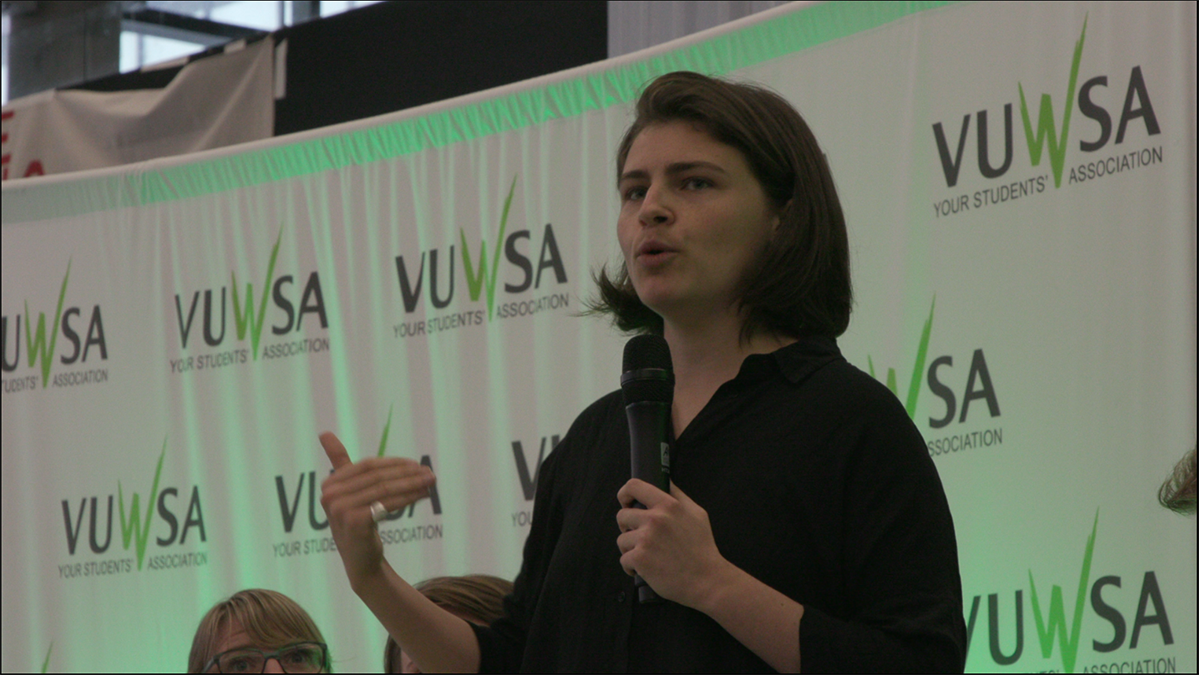 Chloe Swarbrick speaking at Victoria University about the referendum.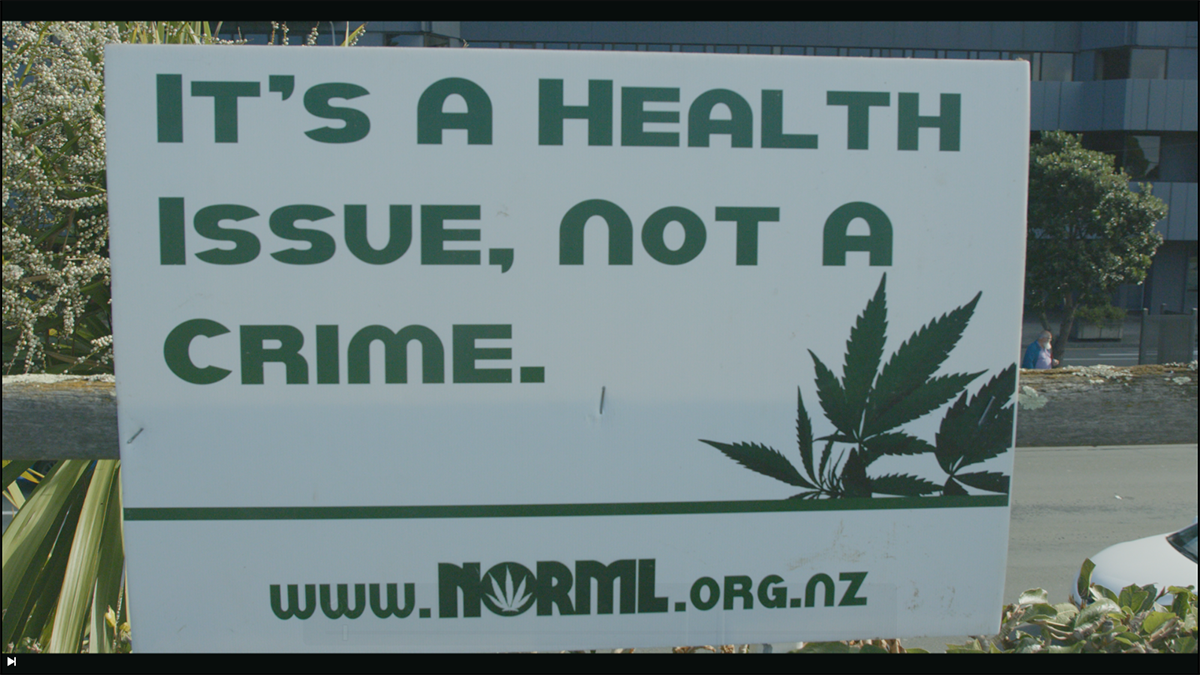 The most important statement relating to the legalizing cannabis
Bachelor of Creative Media Production
Our aim for Grassroots was to create an informative short-film series for the NZ Drug Foundations use in their campaign for the 2020 cannabis referendum. A political issue, as well as a health and criminal justice issue, the content was separated accordingly into different episodes. As a team, we found it difficult working on a project that dealt with political content, navigating different interests, and ensuring the final project adhered to the guidelines set forth by both our client and the University.

I was the Director of Grassroots. I conducted the interviews, consulted with the producers weekly to arrange shoot days, I was in contact with people that we were interested in having in our project, such as Joe Boden and Chloe Swarbrick, and I also edited Episode 3 myself. Our project took a little time to get off and running, with organizing interviews being a little bit more difficult than fist imagined, and the client changing the direction of the project midway through. But once we started everything fell together nicely, and I am genuinely happy with the outcome, and hope we can invoke some inspiration to the young people of NZ to go and vote in the 2020 general elections.
Instagram
Facebook
LinkedIn
Other team members