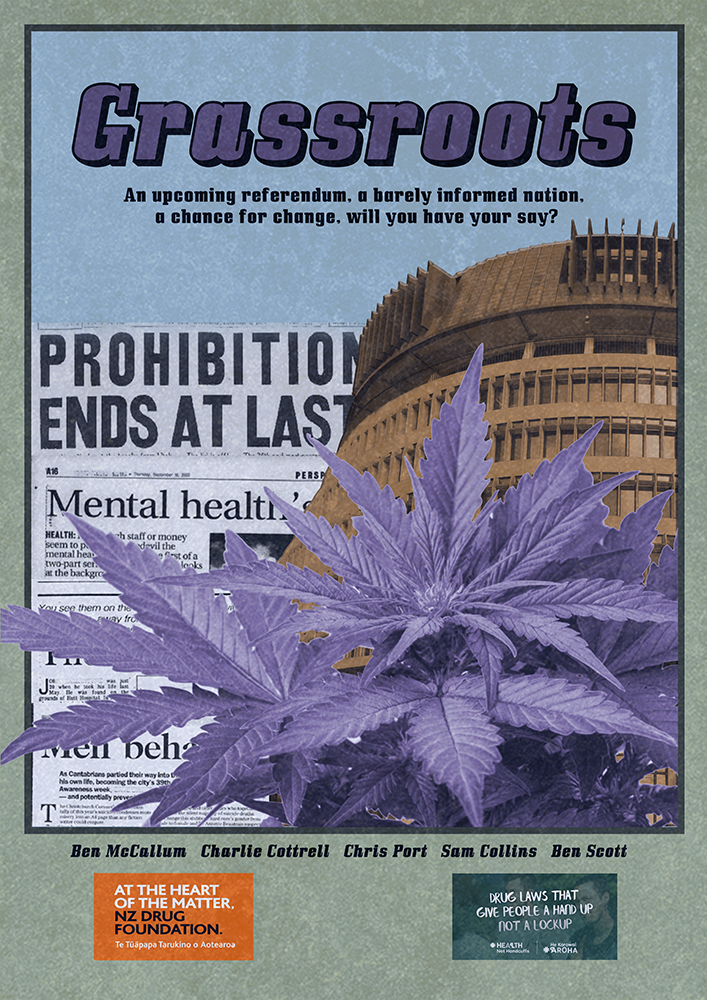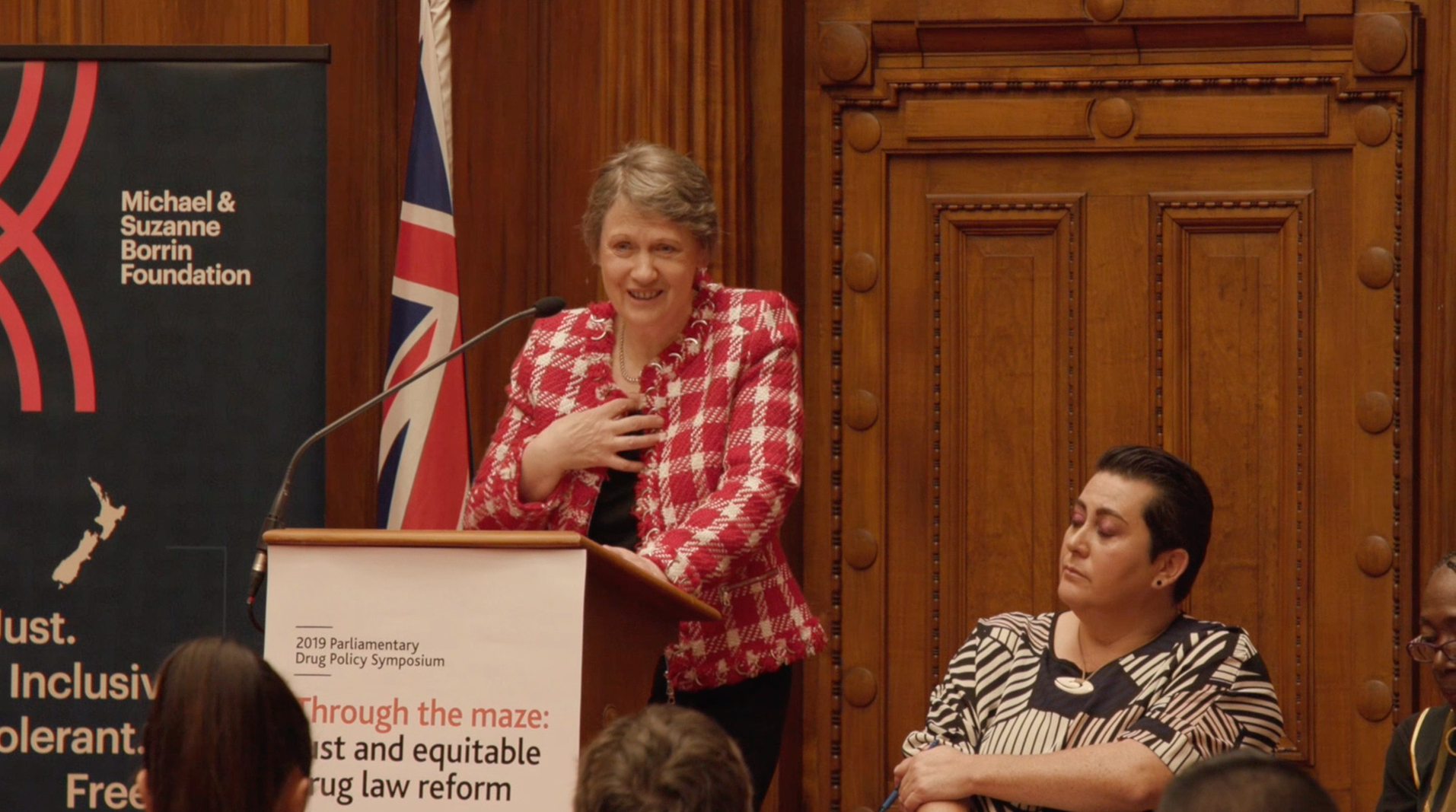 Helen Clark talking at a drug reform symposium.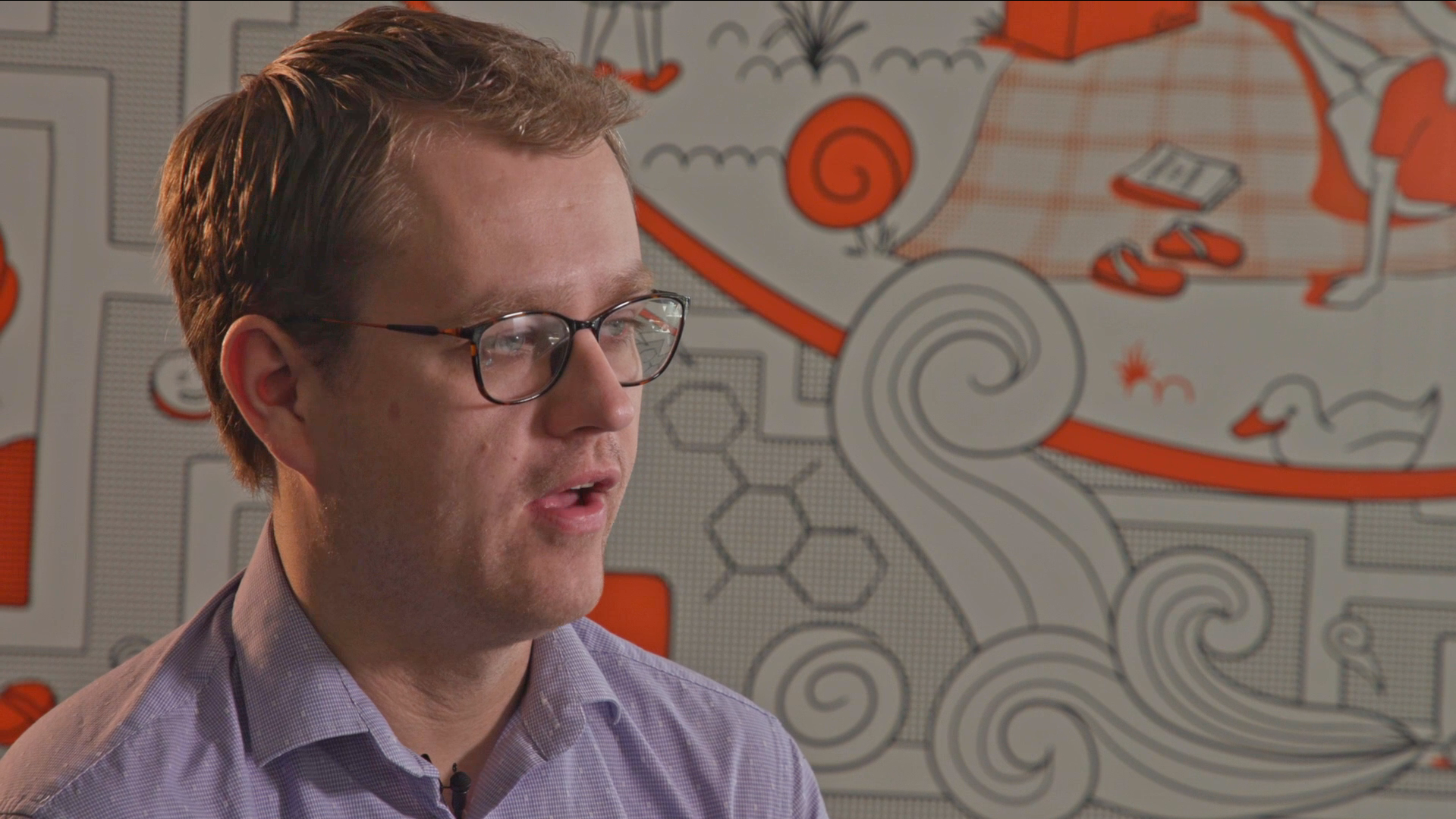 Interview with Jack McDonald.
Bachelor of Creative Media Production
Our aim for Grassroots was to create an informative short-film series for the NZ Drug Foundations use in their campaign for the 2020 cannabis referendum. A political issue, as well as a health and criminal justice issue, the content was separated accordingly into different episodes. As a team, we found it difficult working on a project that dealt with political content, navigating different interests, and ensuring the final project adhered to the guidelines set forth by both our client and the University.

Working on grassroots, I was the producer, editor, camera operator, writer, graphic artist and color grader. The responsibilities I held were, making sure the team were doing their responsibilities to schedule, organizing where and would would be filmed, writing the script and file organisation, graphics, coloring and cutting the footage. While working on Grassroots I learnt the importance of time management and ethical representation.
Other team members