Tessa Hansen Cane
Let Your Heart Lead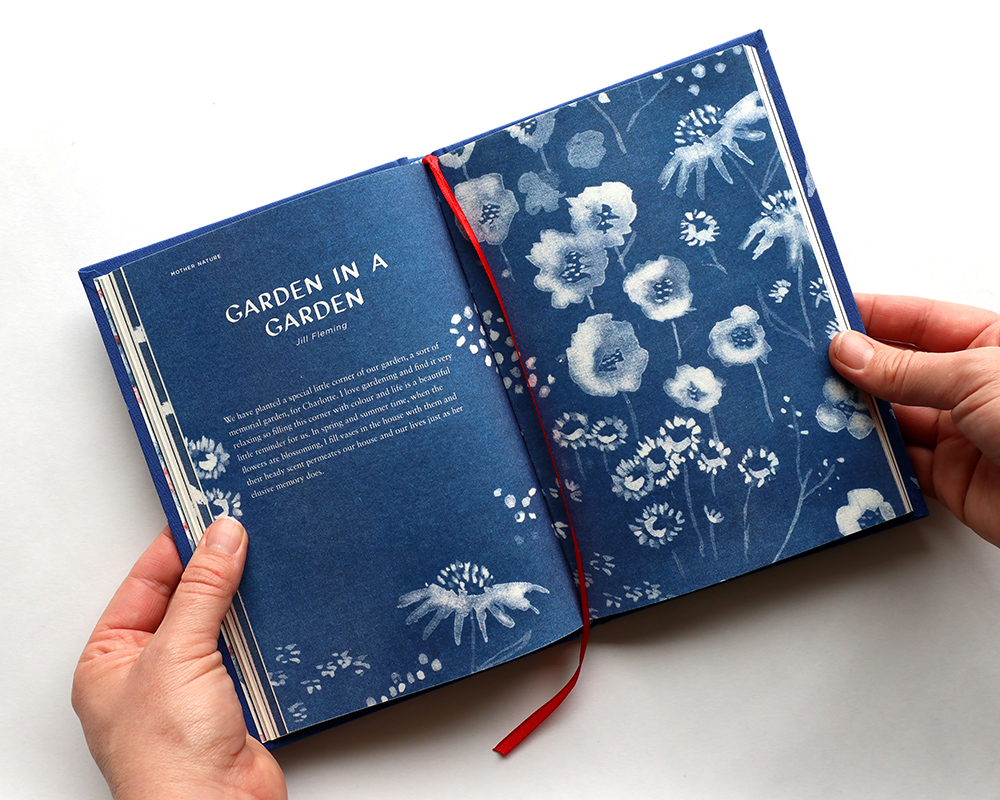 Double page spread from Let Your Heart Lead.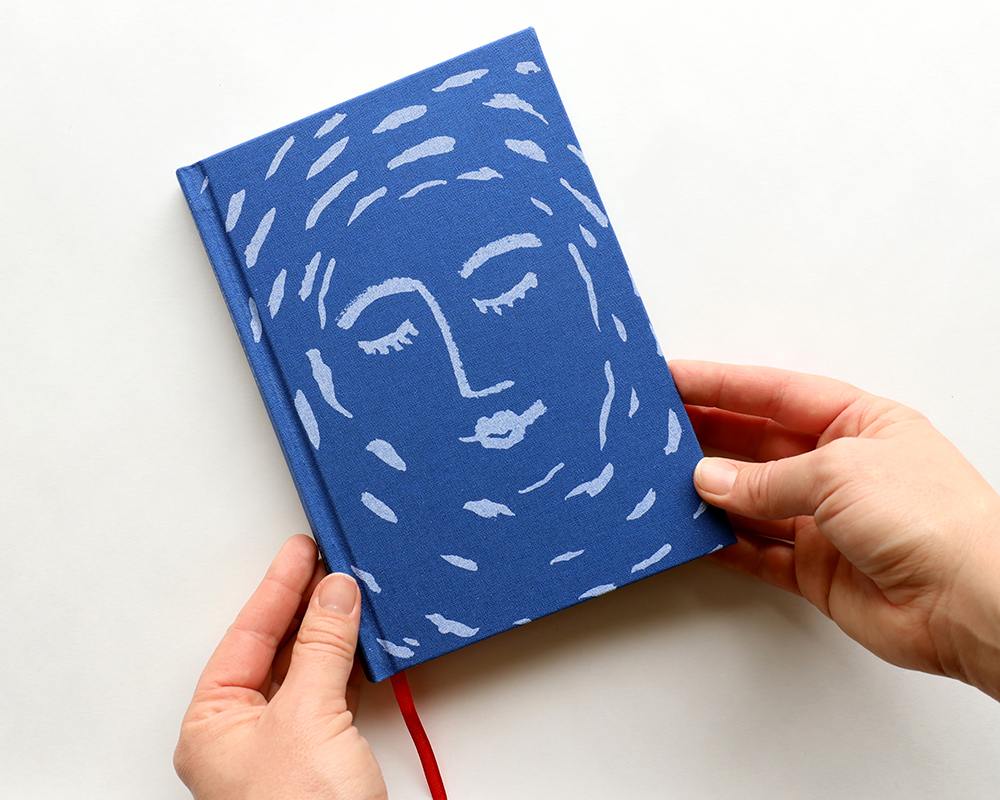 The front cover of Let Your Heart Lead.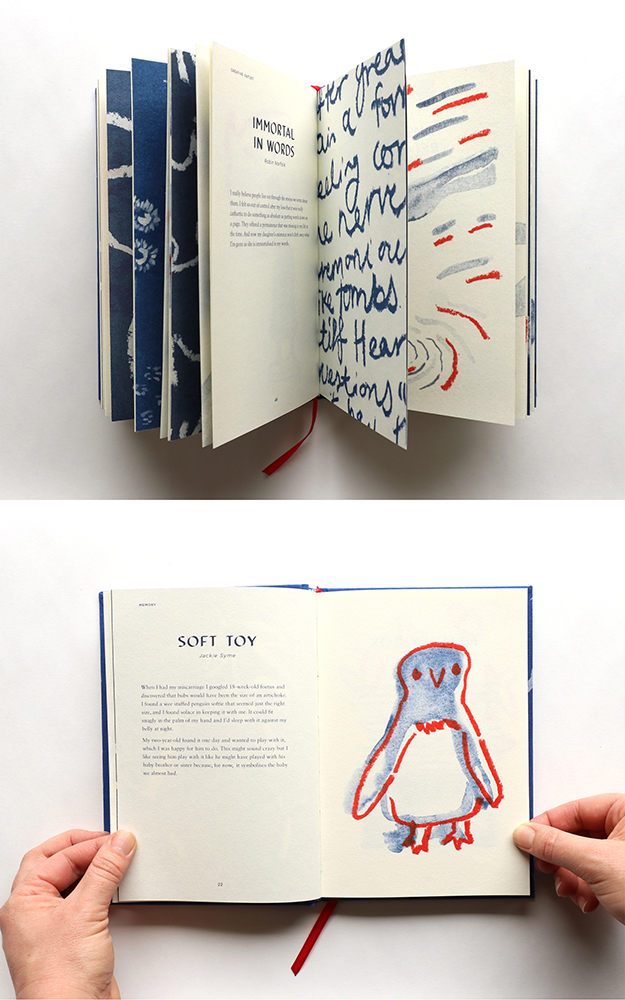 Internal spreads.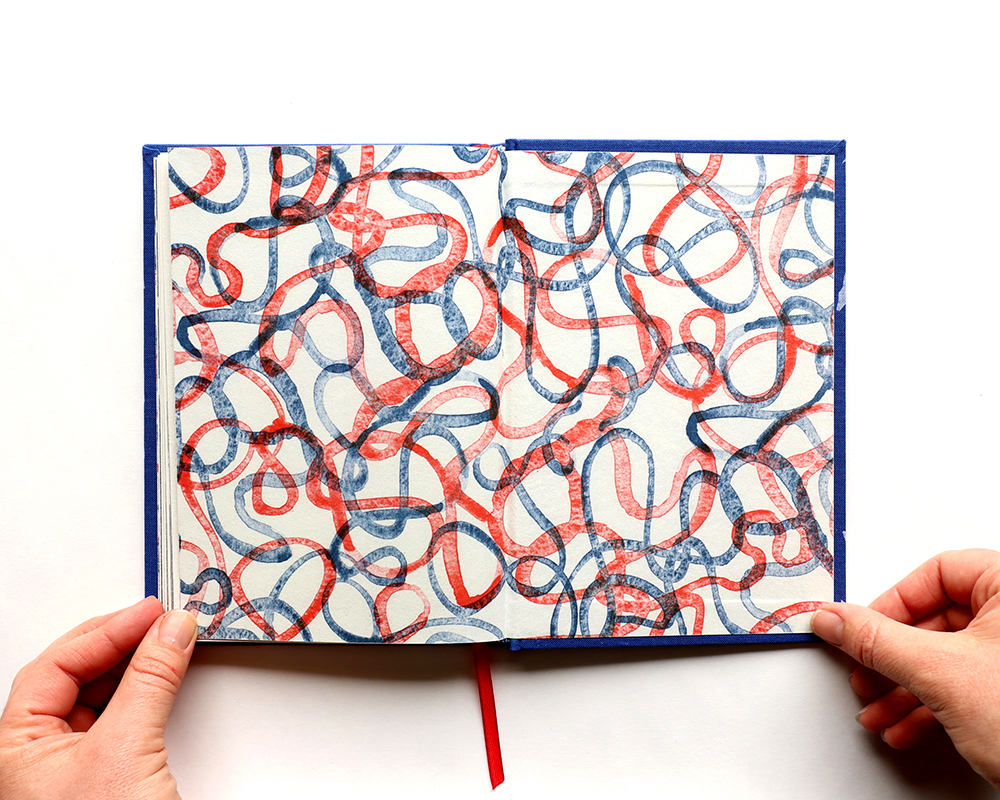 Customised end papers.
Bachelor of Design with Honours
Let Your Heart Lead is a collection of stories from women about how they memorialised the loss of their babies after miscarriage. These stories are from women around the world who found solace through the act of commemoration; be it a small, simple act or a carefully rehearsed ceremony. The design responds to the non-linear nature of grief, and carefully balances the sombre source material with hope imbued illustrations.