Tallulah Robertson
SPLICE Magazine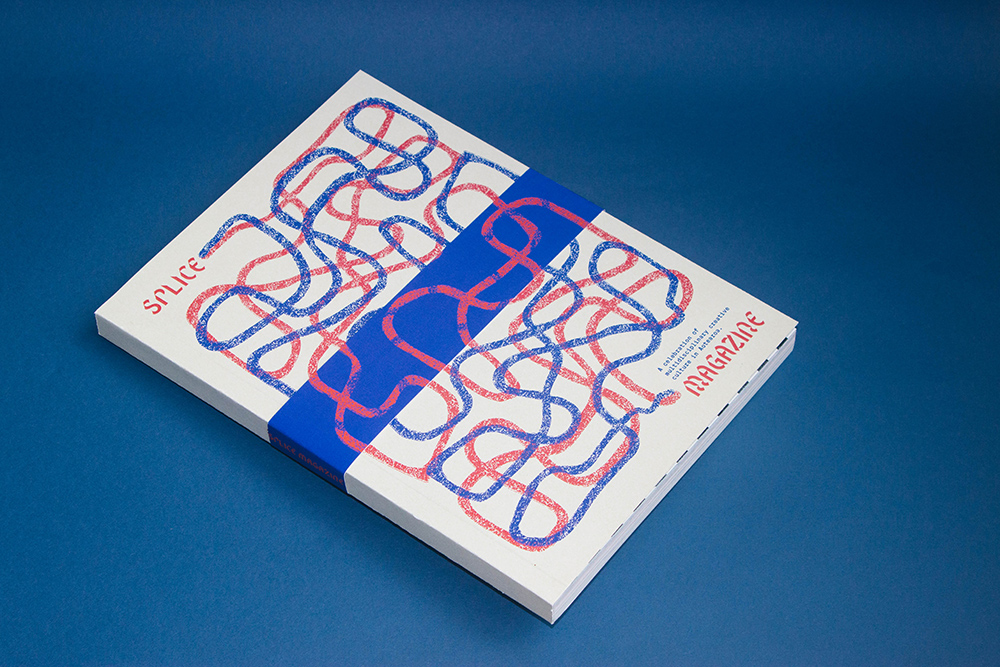 SPLICE magazine front cover with an attached wraparound securing a fold-out poster to the back.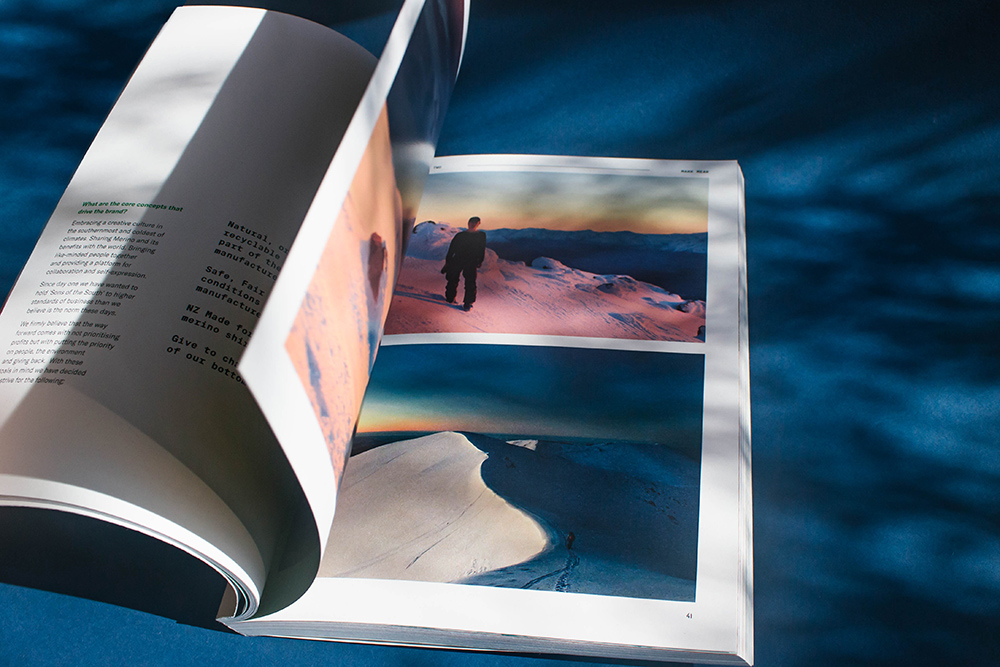 Interview spreads with Mark Mear, the co-founder of NZ merino company Sons of the South.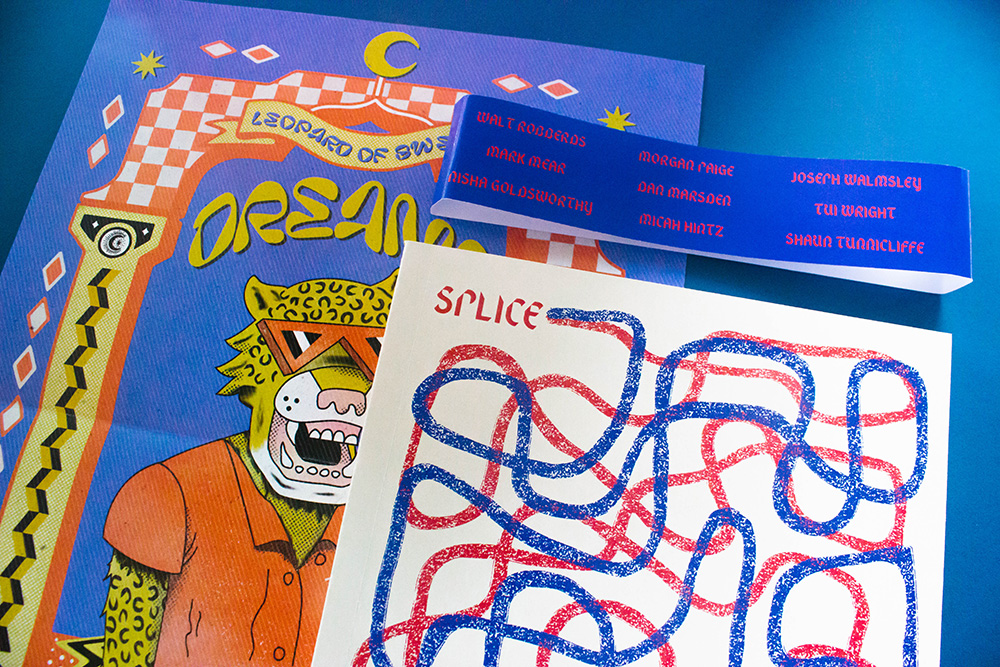 Front cover with the fold-out poster on display. The poster is the mash-up response to Walt Robberds, the lead singer of The Butlers.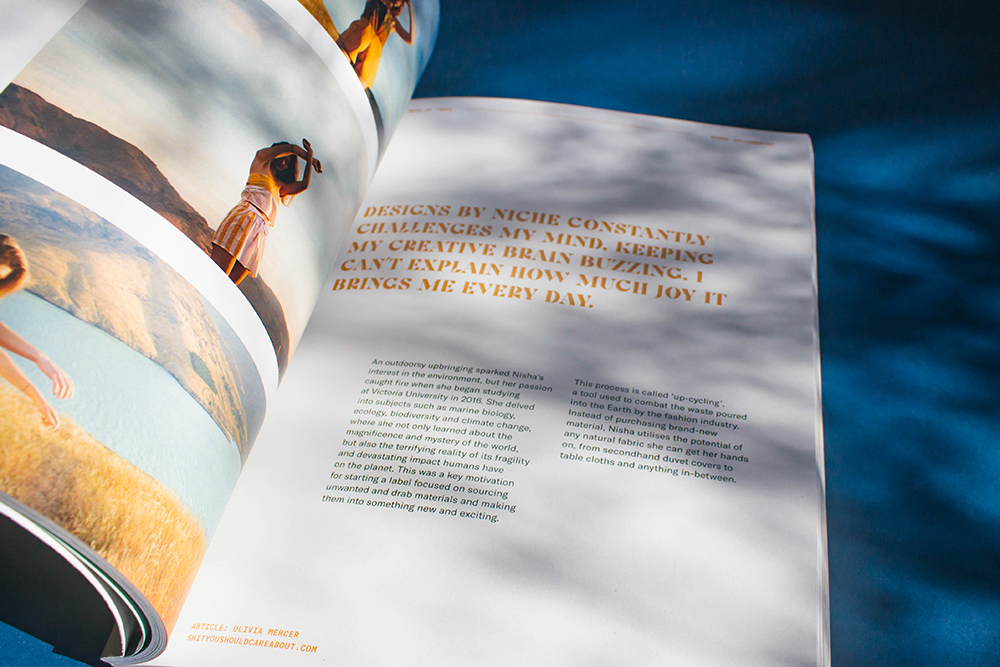 Designs by Niche article written by Olivia Mercer for Shit You Should Care About.
Bachelor of Design with Honours
SPLICE is a magazine celebrating multidisciplinary creative culture in Aotearoa. With a focus on positive growth, SPLICE provides a platform for young artists and designers to share their creative endeavours. Delving into the insights and processes behind each interviewee, SPLICE aims to broaden the readers pool of inspiration. Embracing mash-up culture by reinterpreting the interviewees work, SPLICE encourages the reader to manufacture inspiration rather than waiting for it to strike.