Ryan Walker
Social Capital: Helping Communities Take Flight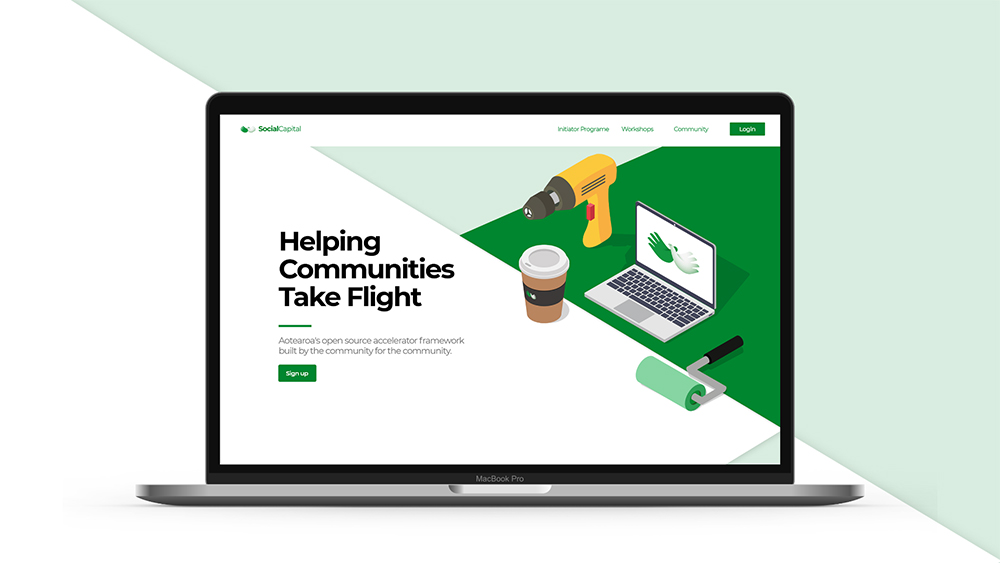 Aotearoas open-source accelerator framework built by the community for the community.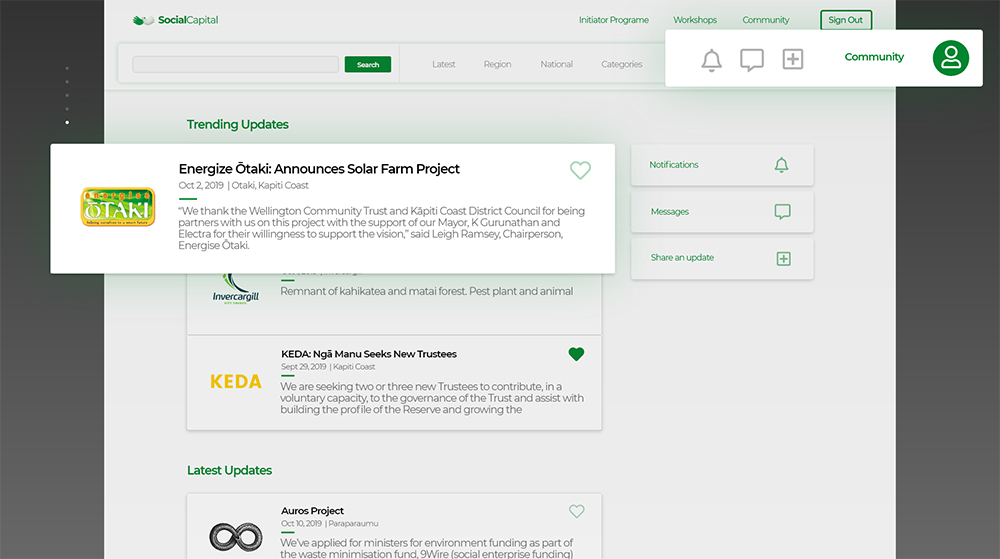 Walkthrough of the Website/Initiator Programme/Community Directory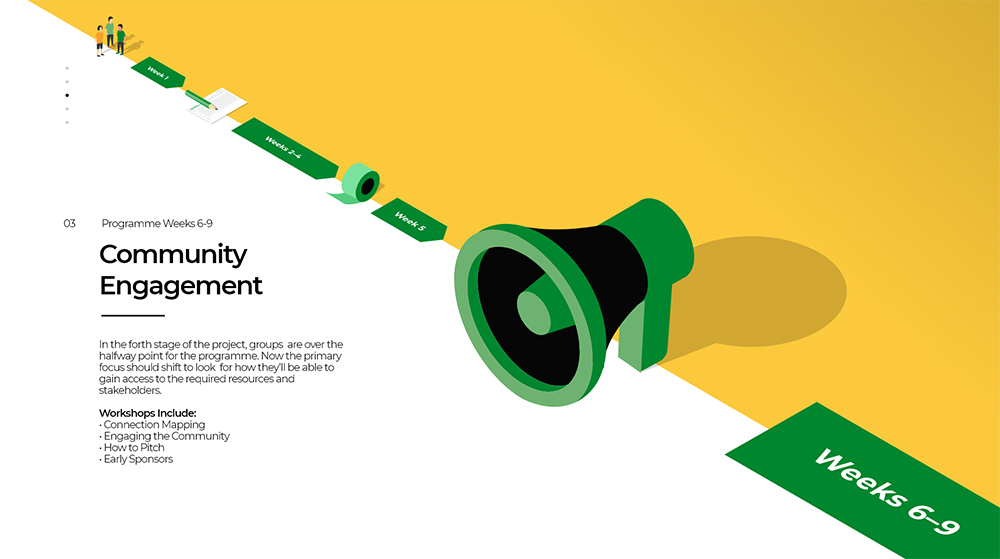 Community Directory
Bachelor of Design with Honours
The purpose of my project is to build sustainability, momentum, and connection in social projects and enterprises that increase the positive impact generated in Aotearoa. This project has been thoroughly influenced through numerous conversations and explorations across the world into design thinking, lean methodologies and facilitation practices that resulted in the creation of an open-source website, that helps groups initiate and accelerate their community projects, whilst connecting their impact to our nations efforts.