Rory Smoker
The First Step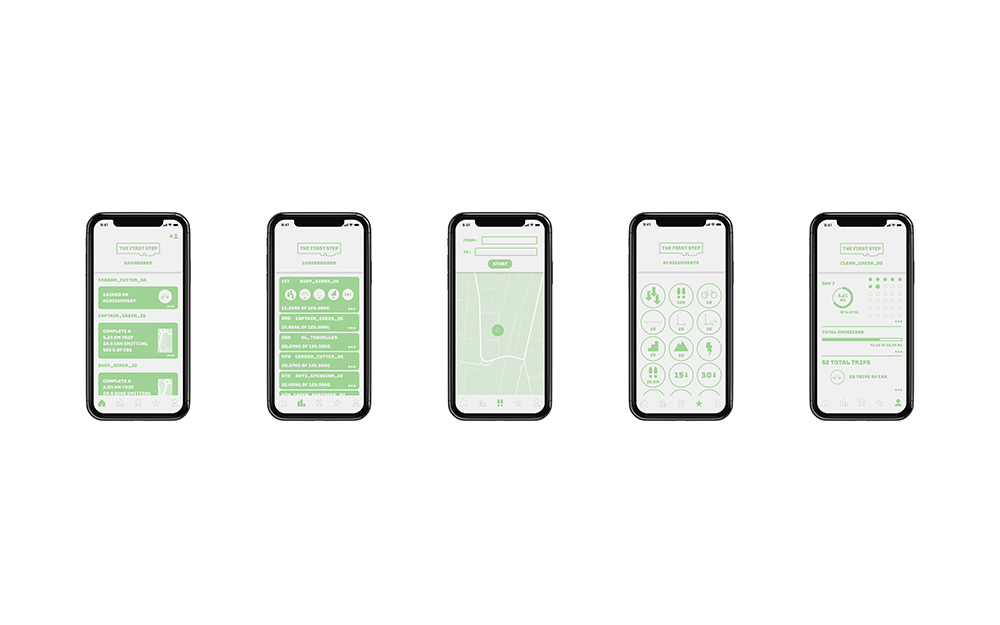 Core screens of The First Step.
Bachelor of Design with Honours
As the consequences of the climate crisis are becoming more and more realised, it's hard to know what to do that will actually make a difference. In this time of crisis it's vital to feel empowered and to know that your actions are having positive effects.

The First Step is a 30 day challenge that pushes the user to emit less carbon dioxide through their everyday travel. It tracks how much they are emitting day by day and compares their emissions to the daily New Zealand average. It uses competition and community to drive down how much the user is burning carbon and shows them the positive changes that they are making.