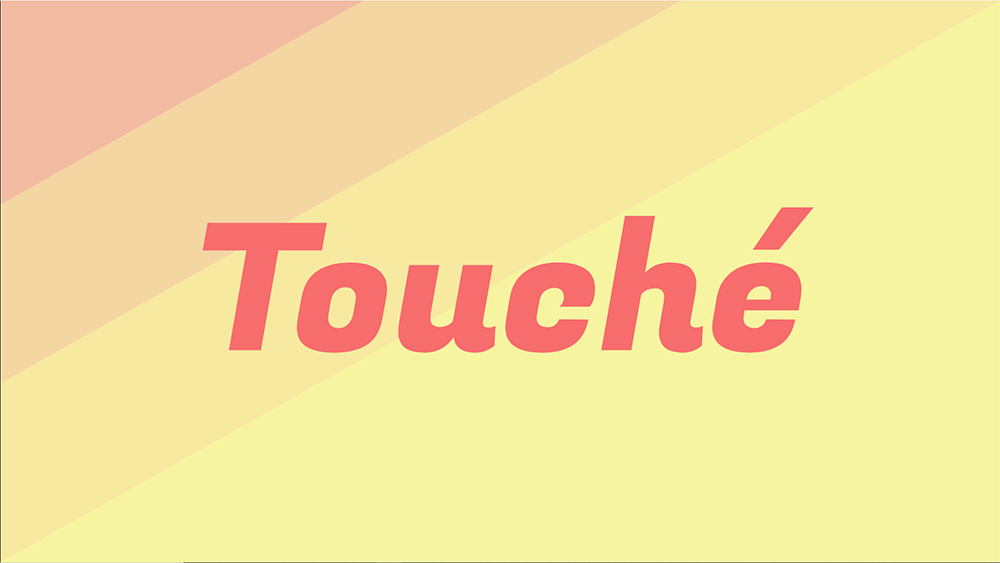 "Touché"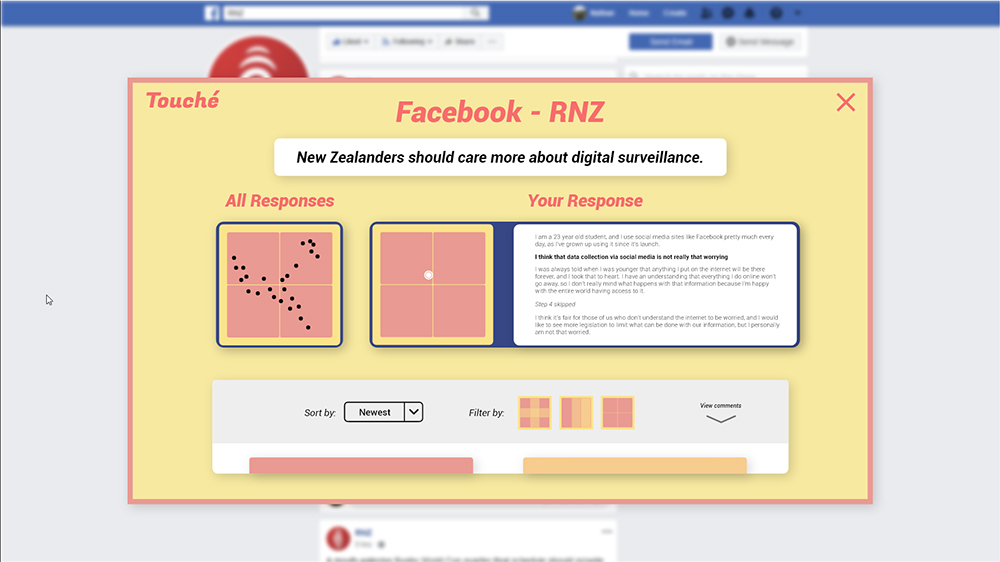 Touchés response matrix.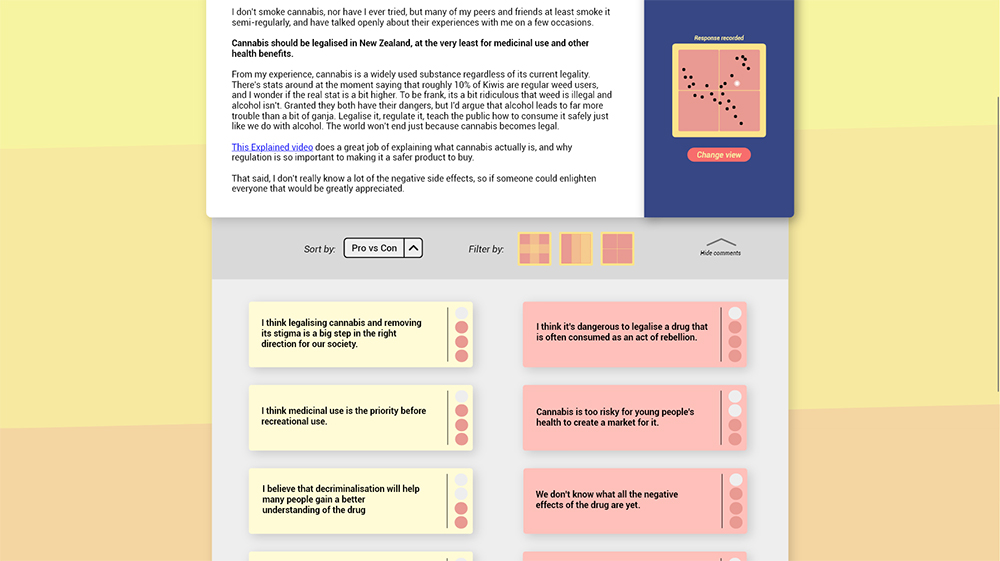 Restructured comment section of Touché.
Bachelor of Design with Honours
Touché is a response to an increasingly divisive and argumentative social media landscape. The intention was to use structure and time to allow people the space to reflect on their views understand the views of others around them. Touché cements itself as a key tool for deliberation in the fact that anything you say must follow a logical and rational structure, putting reasoning and well-argued points at the forefront of discussion.