Nadia Jenner
Fruit and Vege for Every Kid!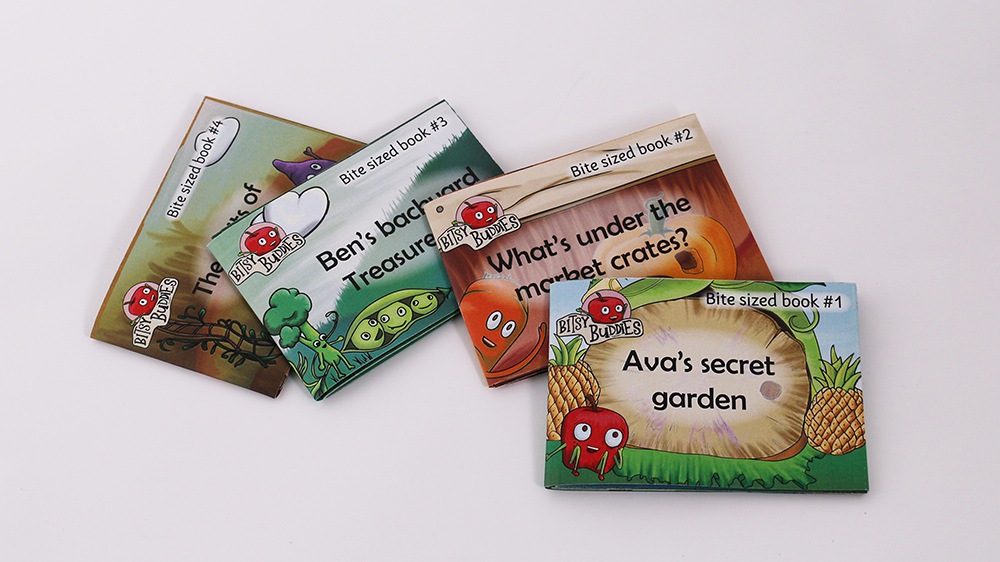 Bitsy Buddies: Bite Sized Books series intended to be delivered alongside the Fruit in Schools programme.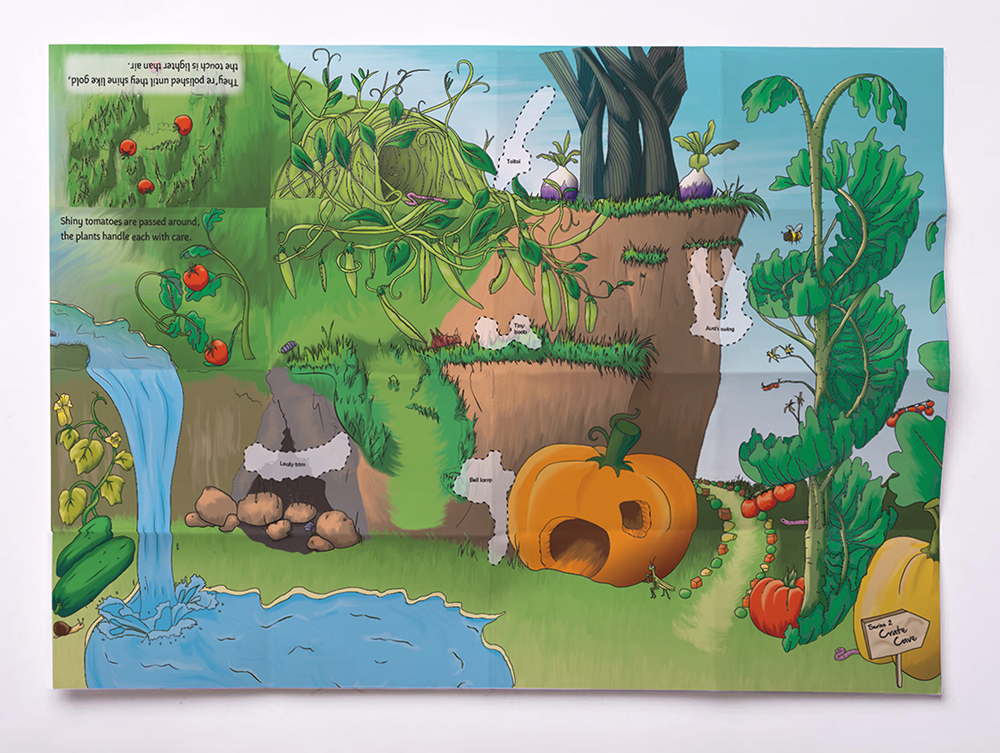 Stickers are collected on the scenes printed on the inverse of each book.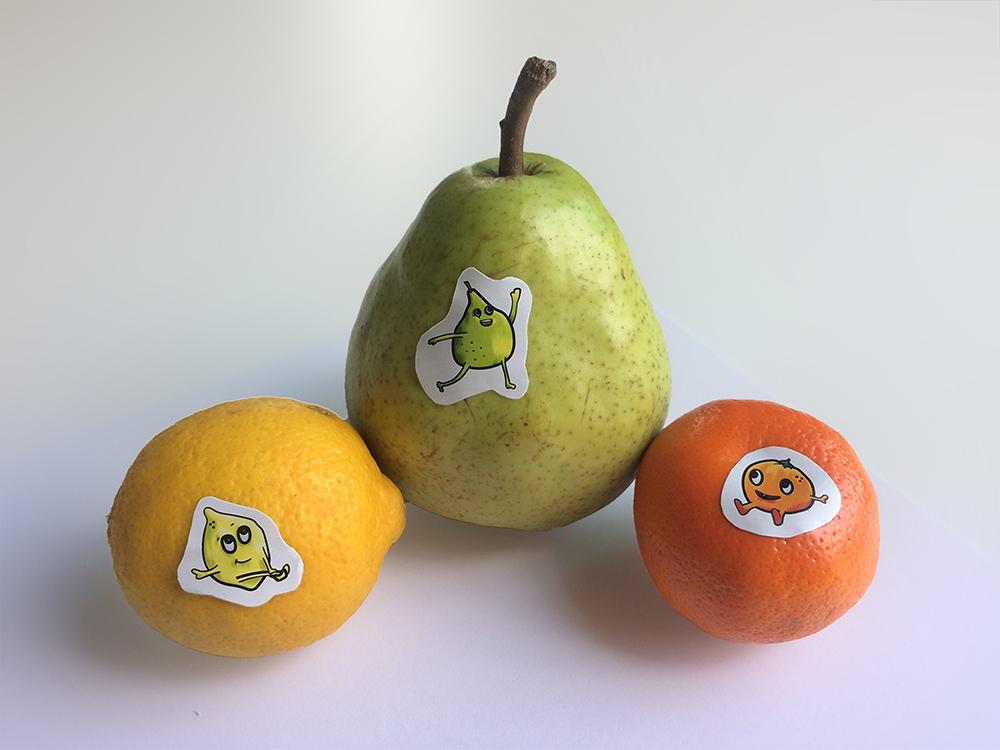 Scratch-and-sniff fruit stickers can subtly introduce taste profiles.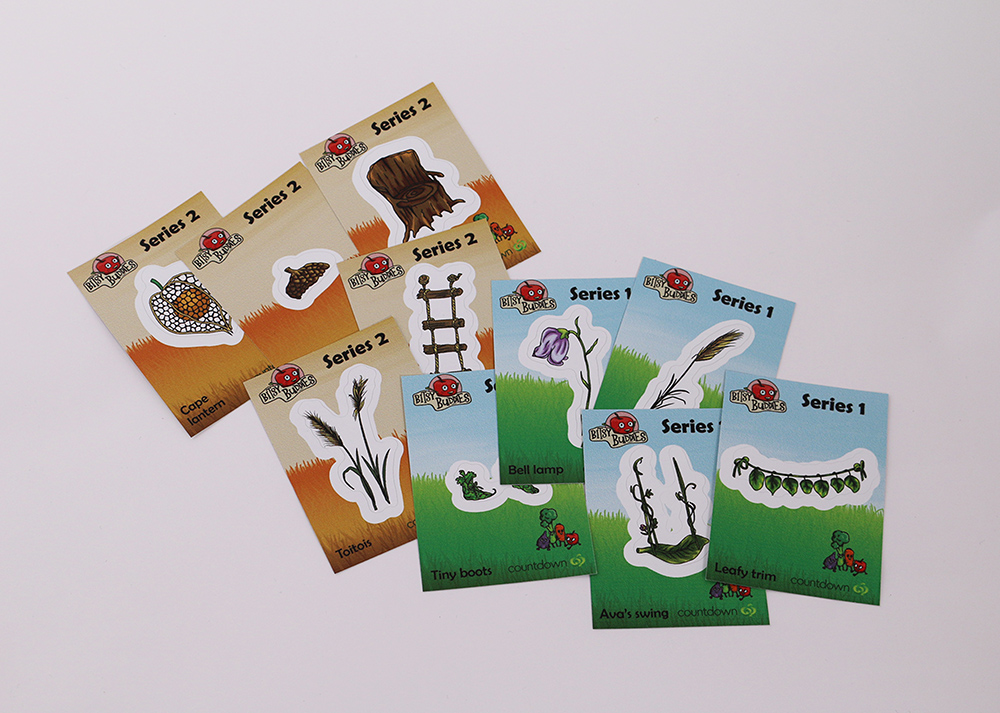 Seasonal over-the-counter supermarket stickers to be handed out upon purchase of produce.
Bachelor of Design with Honours
This project aims to change childrens attitudes regarding fruits and vegetables through the appropriation and co-option of marketing strategies used for confectionery and fast food brands. Caregivers will be reassured by their childrens enthusiasm, and feel more confident purchasing produce because their fear of food waste is reduced.