Megan Byrnes
SLOW+STEADY: Eliminating fast fashion one preloved garment at a time.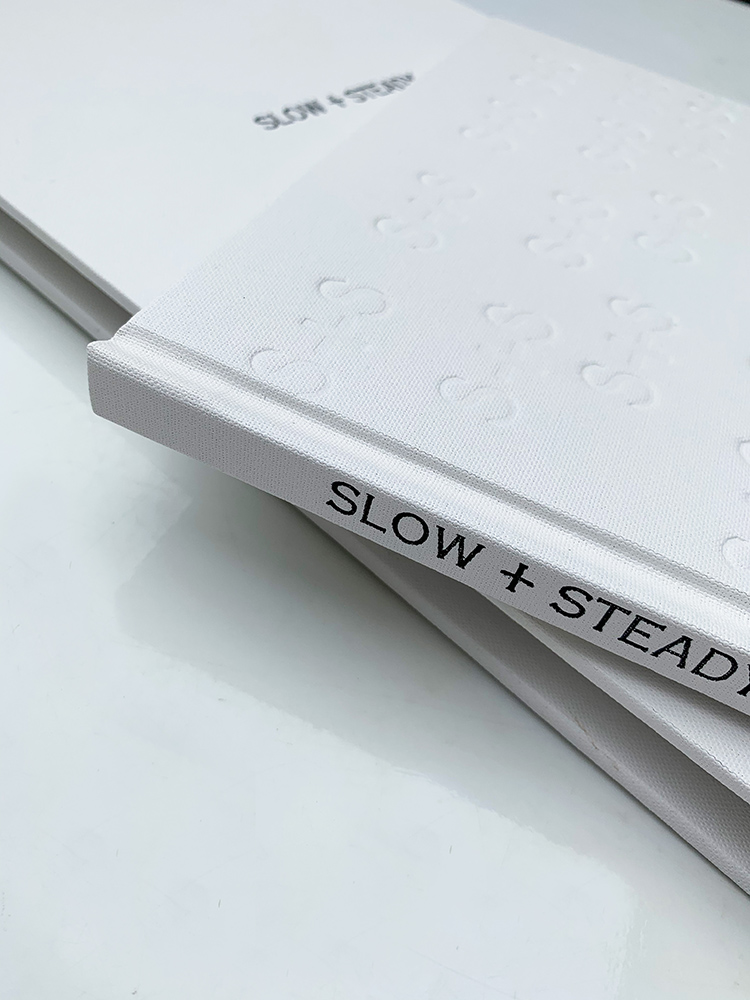 SLOW+STEADY a project that targets the process of eliminating fast fashion one preloved garment at a time.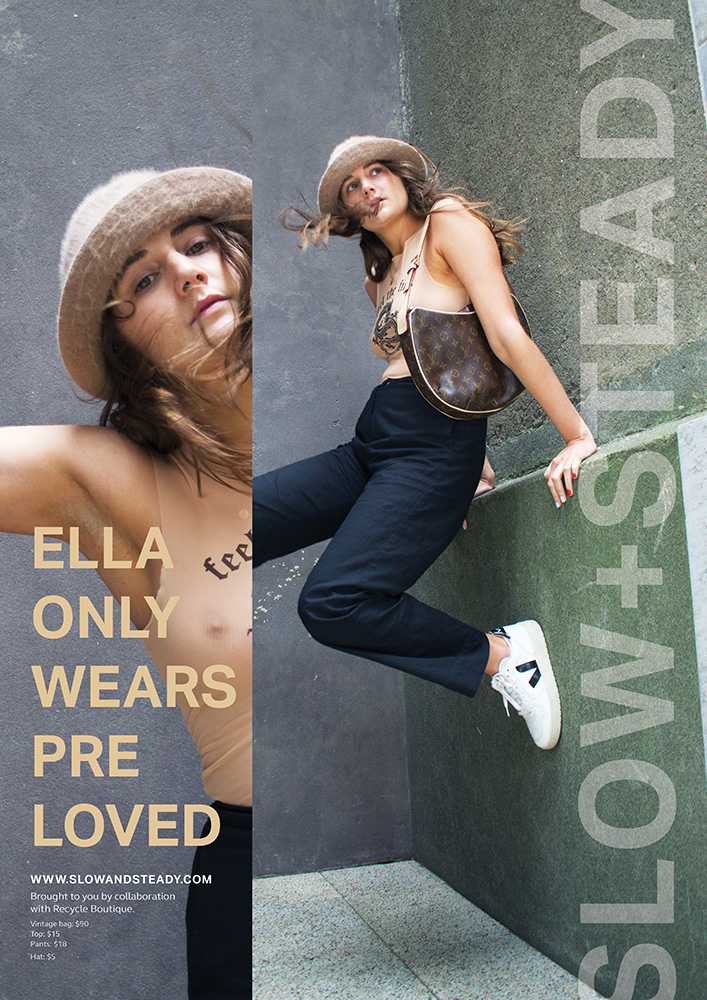 An example of a series of posters that would be displayed locally and throughout different media platforms.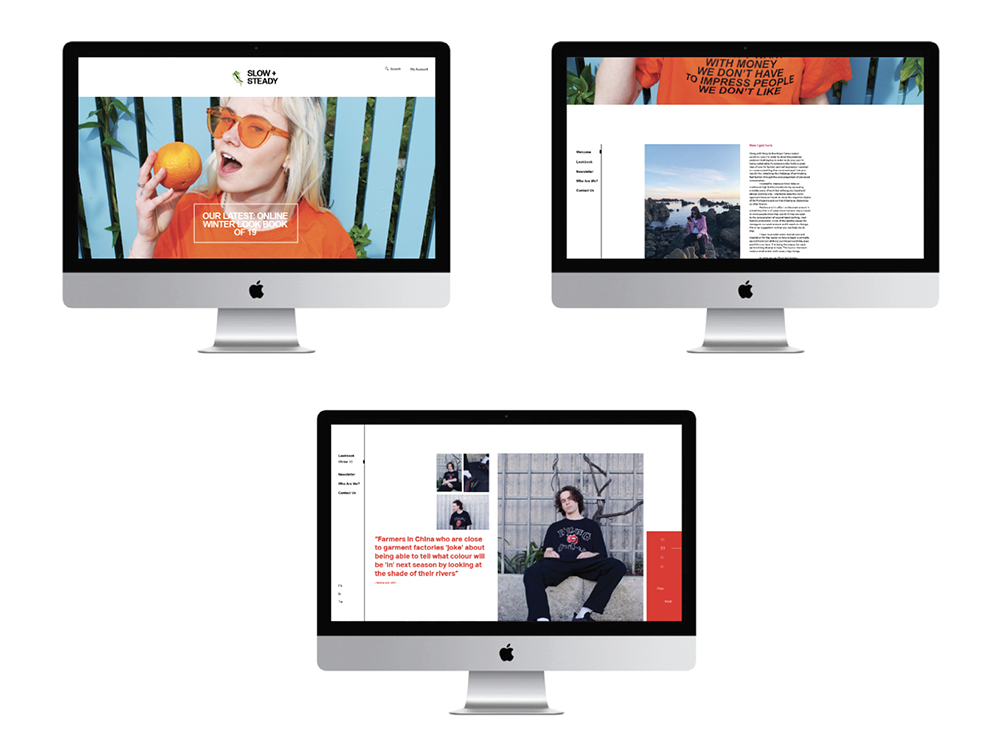 How the lookbook and campaign would be translated as a website that could be used for collaboration of other stores.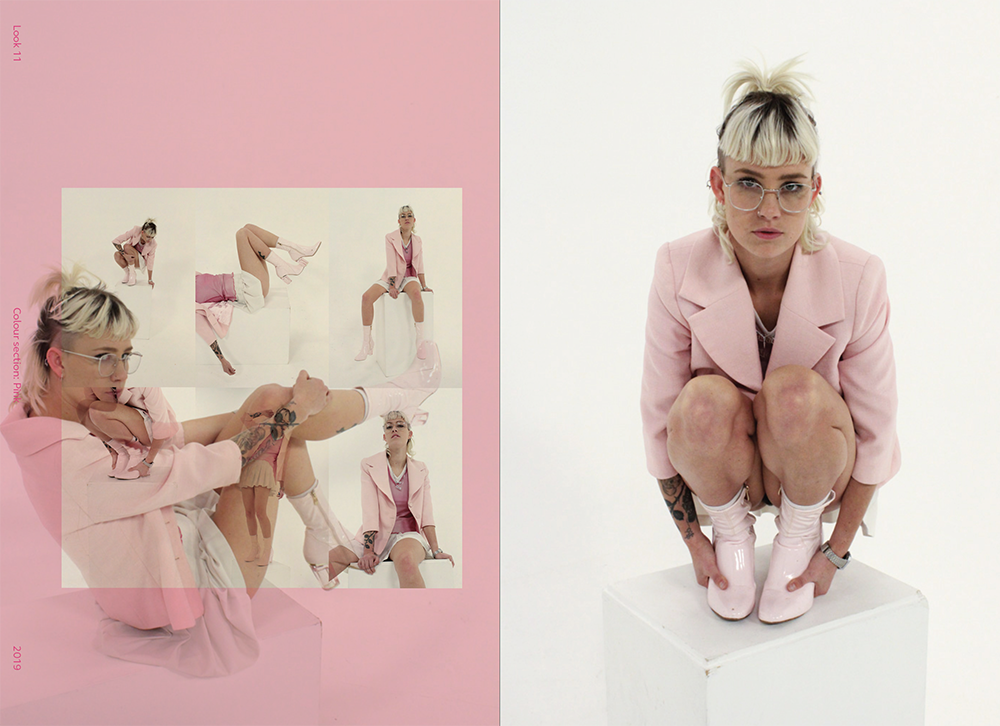 A snapshot of a spread from the SLOW+STEADY lookbook. The lookbook is also intended to be translated on to any digital platform. Stickers and pop-up stores are also touchpoints that I designed to be a part of the campaign.
Bachelor of Design with Honours
Slow and Steady aims to encourage consumers to shop primarily in second-hand clothing. I proposed a brand that collaborated with second-hand clothing stores. My audience was Wellington high school and university students. Creating a streetwear pre-loved clothing campaign for urban youth culture in Wellington. Displaying a range of colour co-ordinated categories in a book that is similar to high fashion look-books, instagram pages and advertising.

Based on extensive research and surveying I developed this idea of portraying pre loved consumption in a similar way to high fashion, influenced by lookbooks and magazines from high fashion brands. While using imagery to communicate the clothings potential I wanted to educate my audience on the effect fast fashion has on our world today and provide simple steps on what they can do to change it.