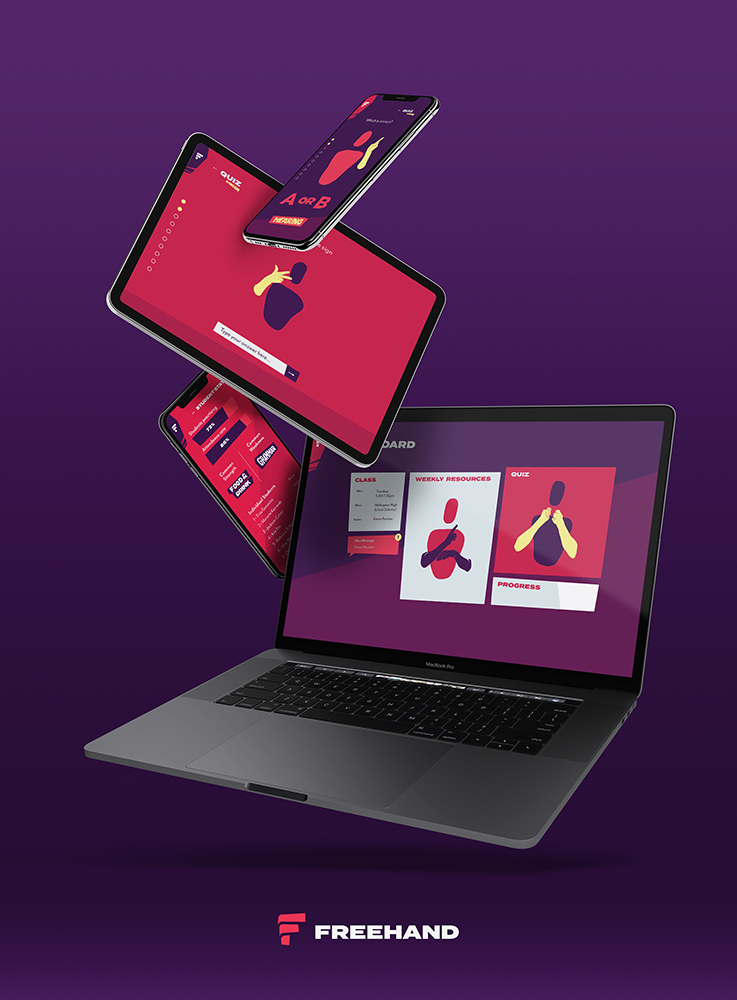 Freehand bridges the gaps between adult New Zealand Sign Language classes - enhancing practice and memory with engaging motivation education design.
Bachelor of Design with Honours
The Freehand project addresses the need for more of our population to know at least basic New Zealand Sign Language— one of our three official languages —in a way which amplifies the efficiency of existing adult NZSL classes. Freehand is a digital platform which employs haptic motion design to encourage young adult Sign Language students to engage in fun and rewarding practice in-between their classes.