Emma Kelly
Seeing Sunshine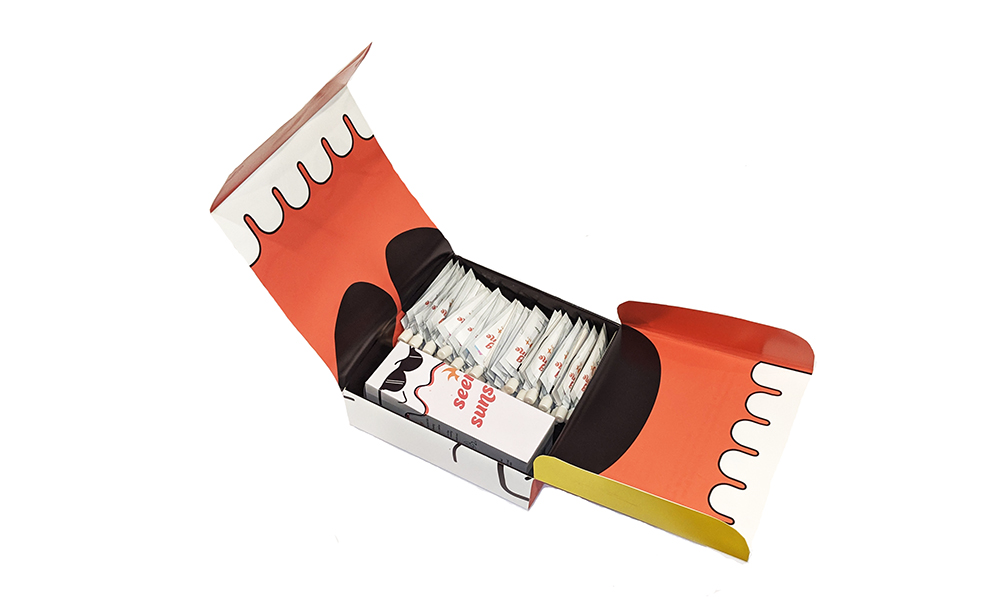 Seeing Sunshine Teachers Kit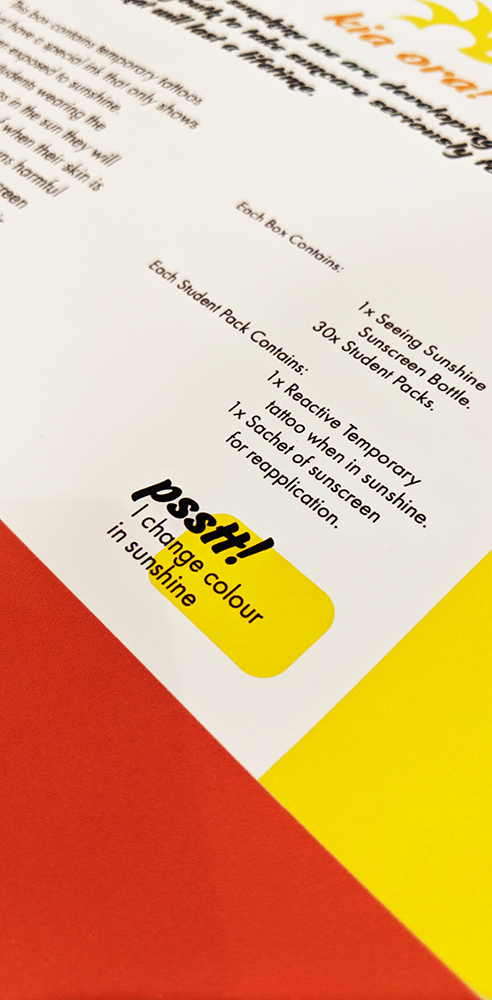 UV reactive ink changes colour in sunlight.
Bachelor of Design with Honours
My project aims to make a positive impact on the attitudes of young New Zealanders with poor
sun care practices. Using a wearable design product distributed in a teachers resource kit, it will
provide a reactive visual indicator of sunburn. I hope to break the cycle of inter-generational sun
baking by assisting teachers in establishing good sun smart habits in their students. This is essential in
reducing the rate of melanoma in New Zealand.