Danielle Langley
Pathways Interactive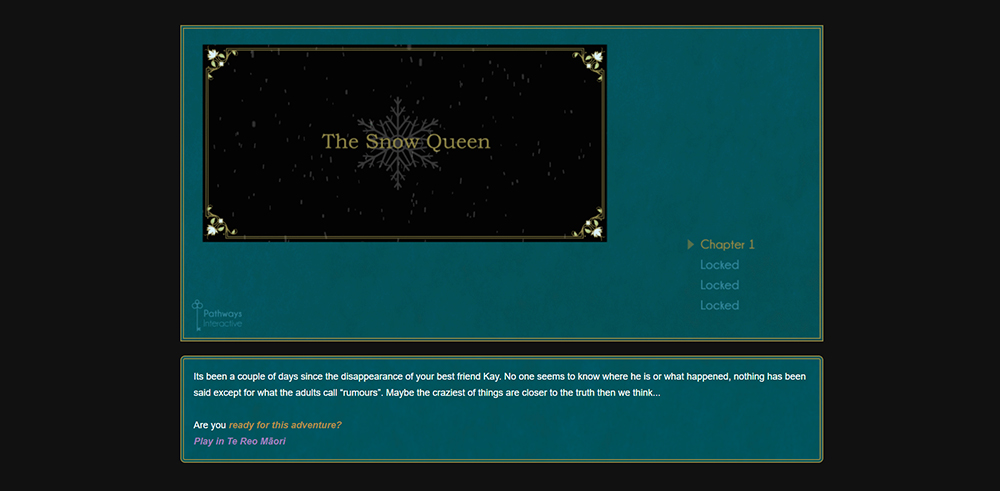 The opening main menu of The Snow Queen.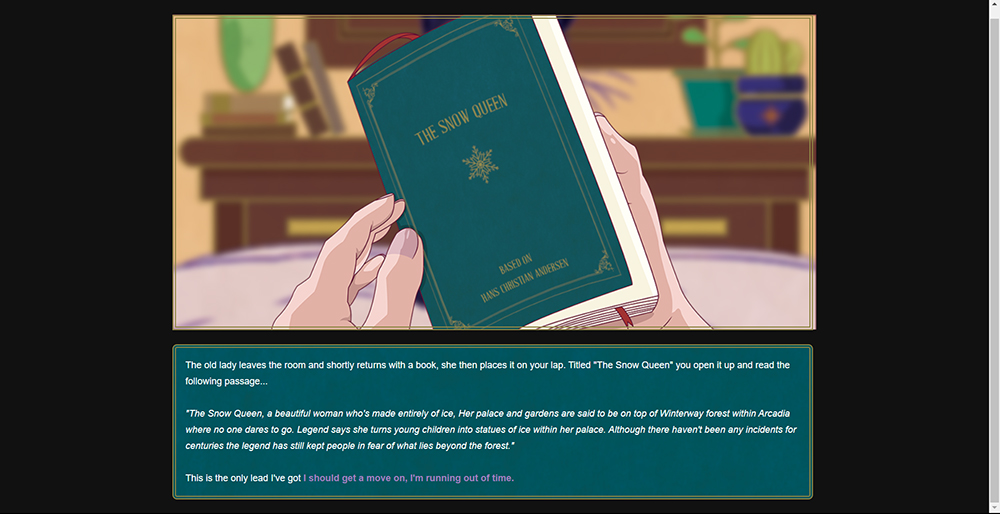 A path option where you are gathering information and clues about the whereabouts of Kay and the Snow Queen.
Pathways Interactive offers a te reo Māori version of the game.
Bachelor of Design with Honours
Pathways Interactive blends the digital revolution with traditional story-telling, bringing a fresh new sense of learning.
Through the use of an interactive web-based platform that presents moral/ethical dilemmas to problem-solve, this will serve as a way to engage students giving them a new method to enhance the way they think about situations and how their actions can affect themselves and others around them.