Charlotte Barclay
Beyond Education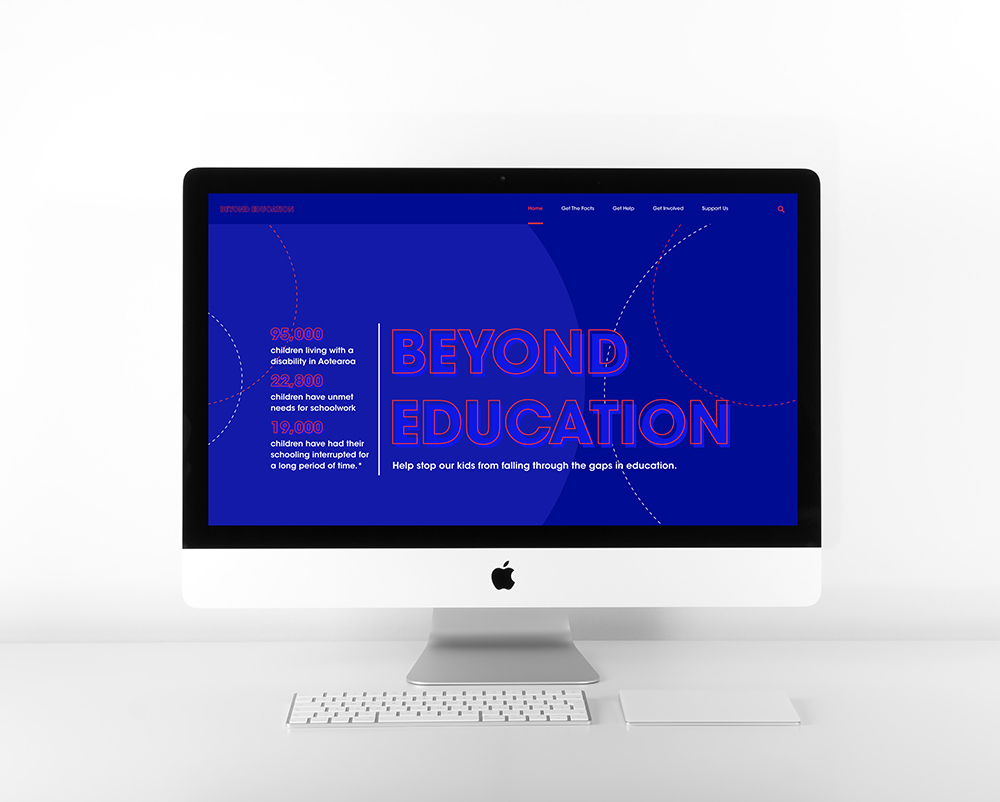 Home page of Beyond Education website.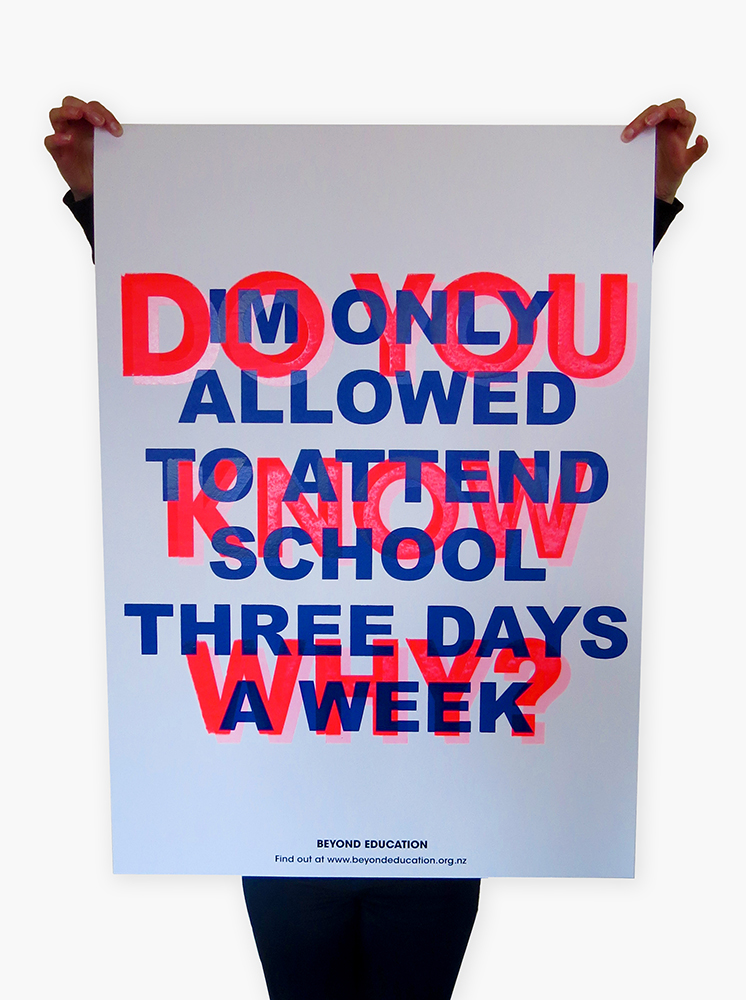 Screenprinted poster on Pristine White Colorplan 350gsm paper.
Bachelor of Design with Honours
Beyond Education is an organisation that aims to support children who have special educational need and their families towards having access to a fully inclusive education within the New Zealand state education system. We do so by providing the knowledge and resources to New Zealanders on how inaccessible and unfair the current education system can be, and the actions they can take as an individual or group to raise awareness and create change.