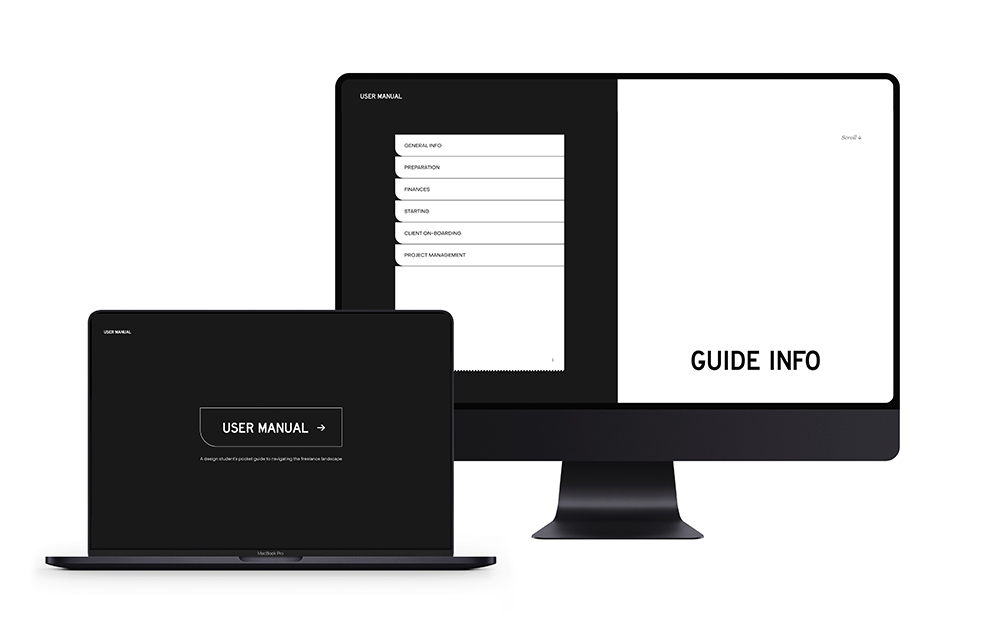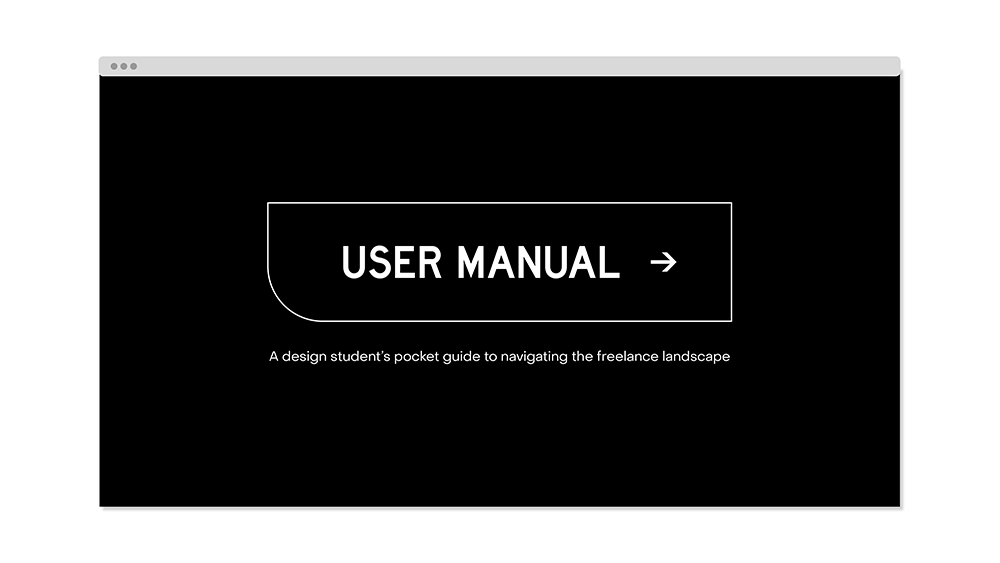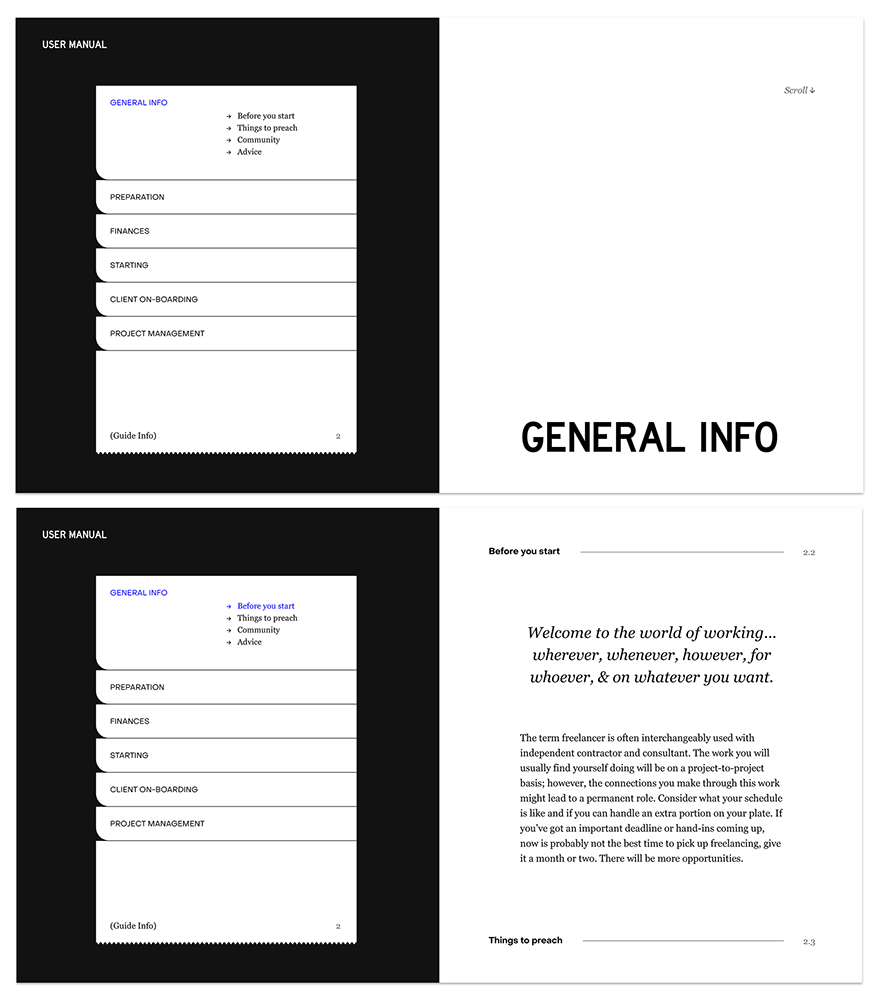 Bachelor of Design with Honours
User Manual is a design students pocket guide to navigating the freelance landscape. It acknowledges the wealth of information available on the internet but also responds to the lack of relevancy found across the immensely saturated modern web.

User Manual is not so much a tool but rather a toolbox that houses useful resources and directs the user to pre-existing services. As students transition from university into the industry, a digital pocket-guide that centralises pertinent information helps ease the emotional side of departing studenthood as well as guiding the inner professional out into the world.