Adrele De Guzman
Ethereal: The Pardoners Tale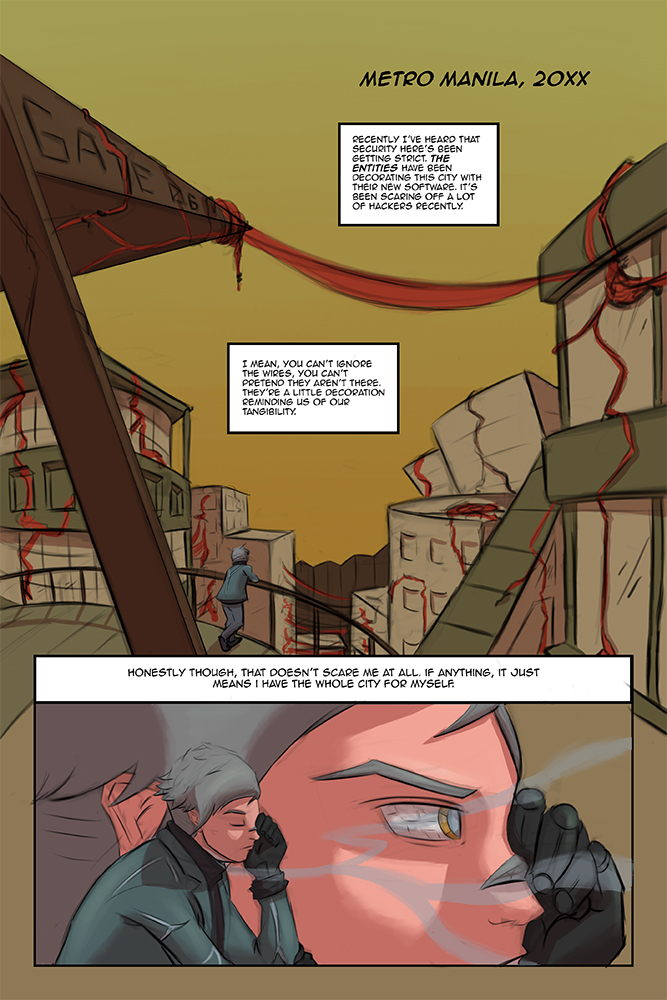 Based on The Pardoners Tale by Robert Silverburgs The Pardoners tale, Ethereal is a Cyberpunk Comic on Digital Intagibility.
Bachelor of Design with Honours
The project is an informative tale on digital intangibility told through a 16-page traditional graphic novel. It is based on "The Pardoners Tale," written by Robert Silverberg in 1987. The inspiration came from how society may interpret the concept of the "hacker" differently from the eighties in comparison to 2019.