Holly Reith
Wonder Garden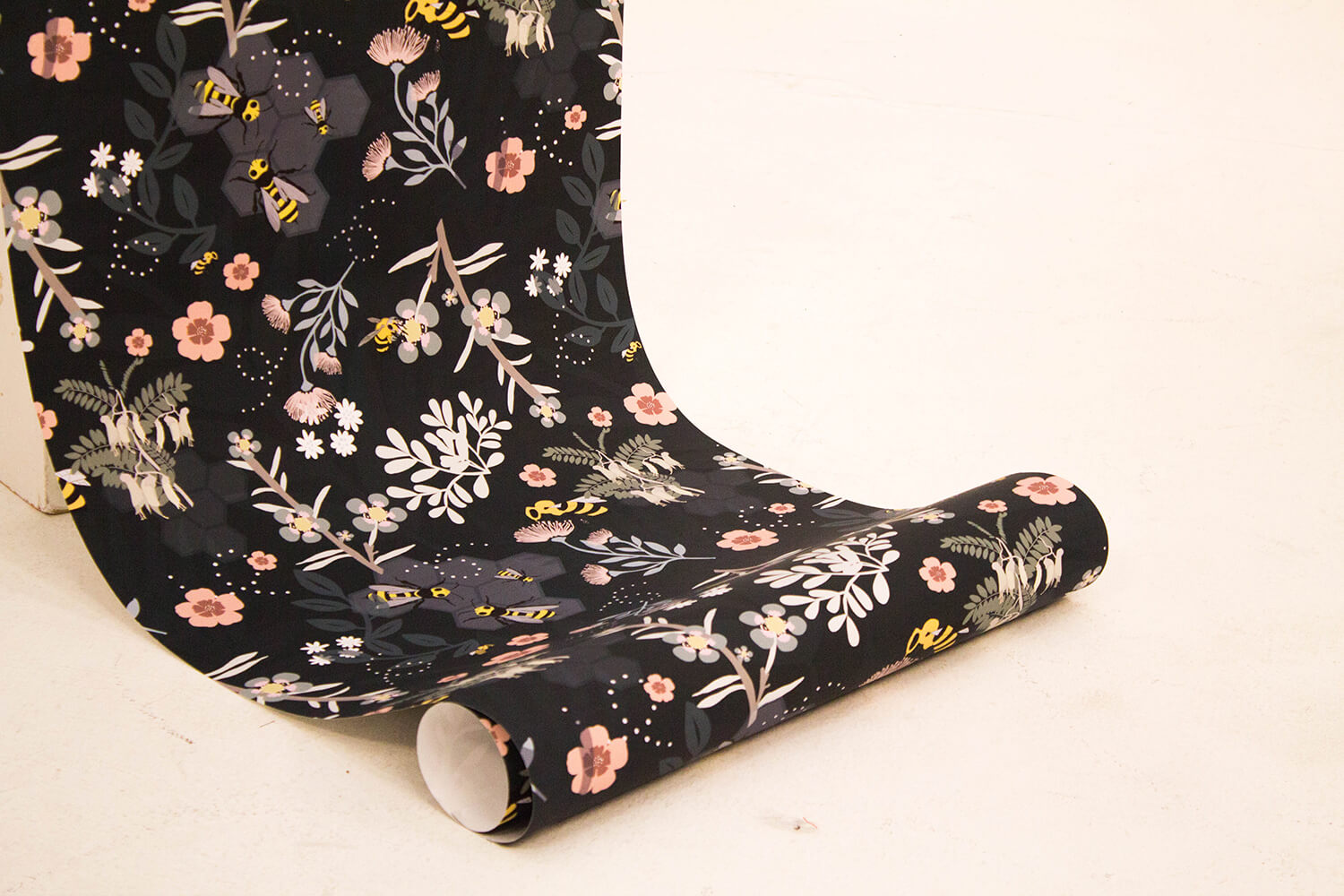 Inspired by the importance of pollination. The black stripes on the bees have also been flocked creating a fluffy texture to touch.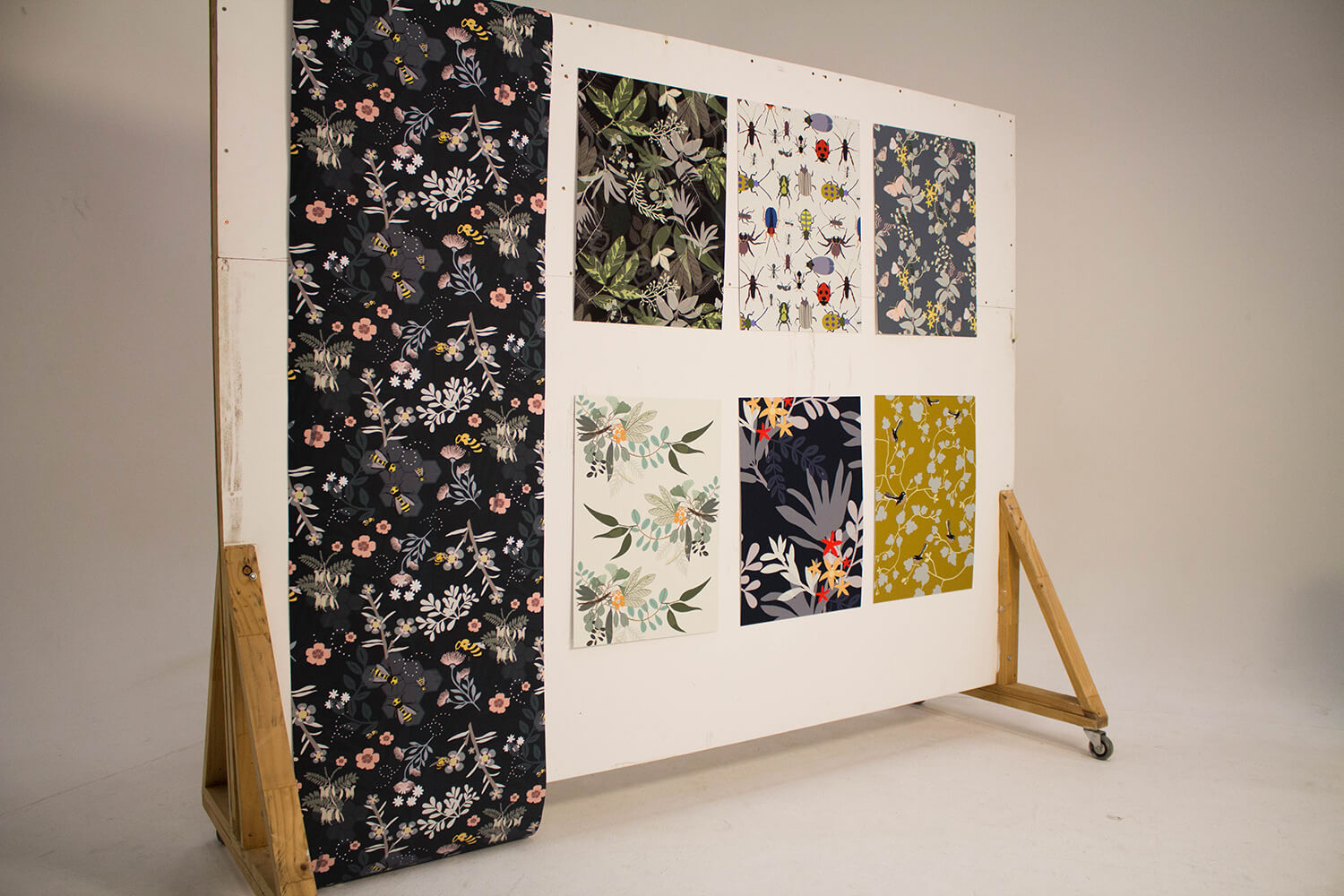 The whole collection, these would be individual feature wallpapers.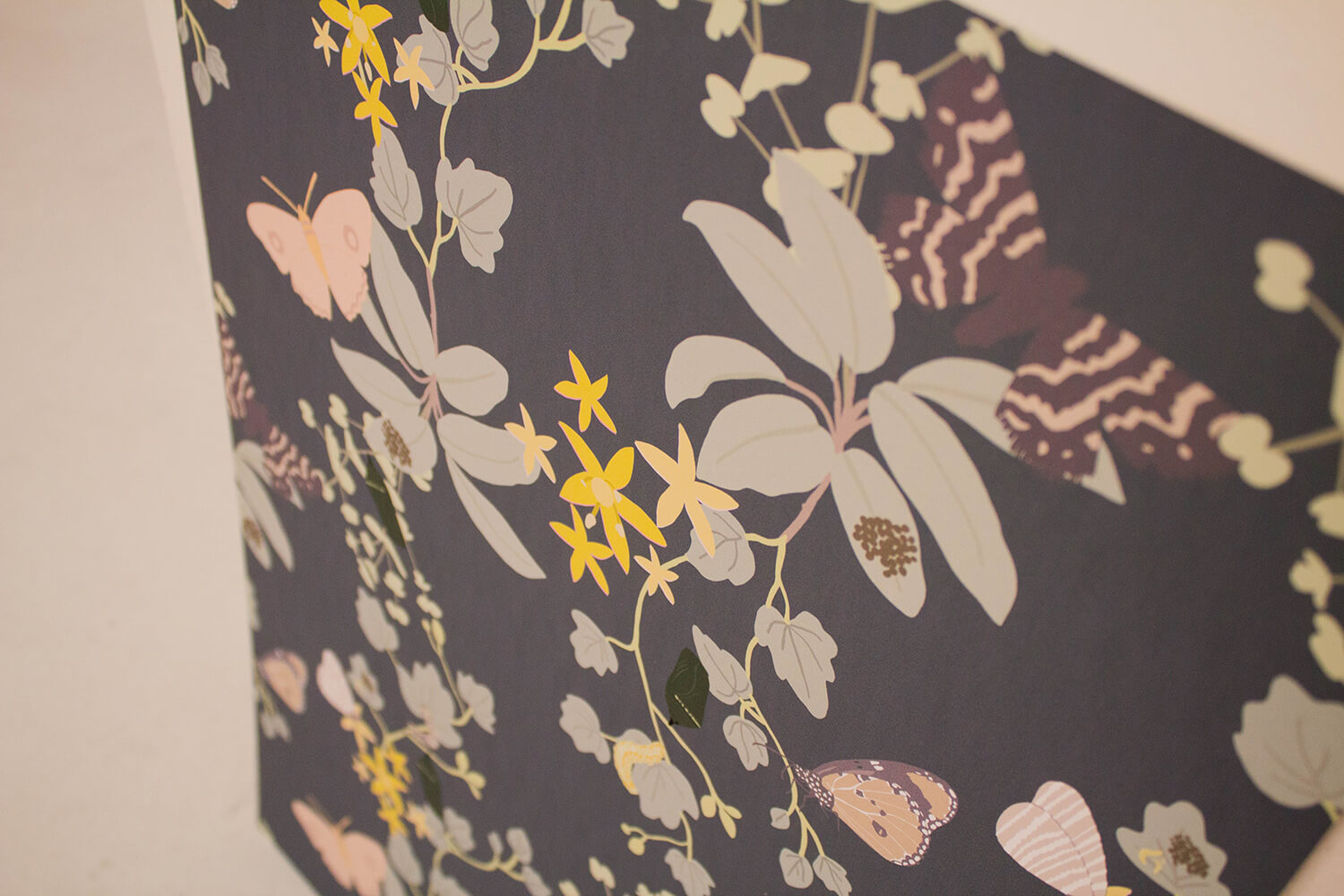 Inspired by the lifecycle of a butterfly.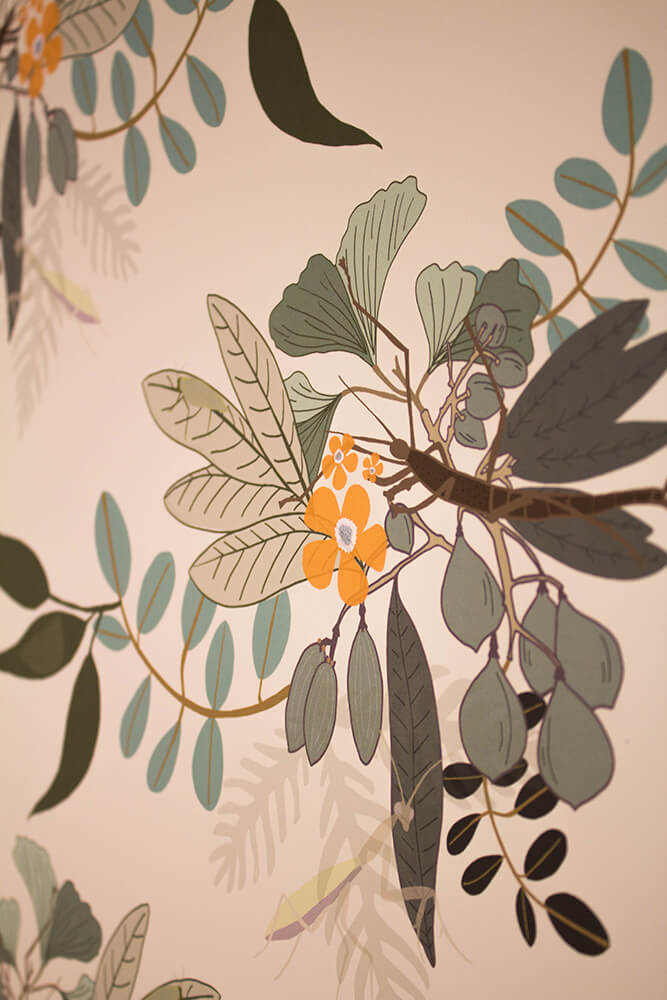 Inspired by insects that hide them selfs for protection or hunting. A leaf on this print is thermochromic so when someone touches the paper through the heat of their hand the leaf will disappear and a planthopper will appear.
Bachelor of Design with Honours
As times have changed and technology has evolved it seems childrens screen time is increasing and the amount of time spent outdoors is decreasing. Through the identification of environmental elements and hands-on innovative materials with textile process, I have created native flora and fauna inspired surface patterns applied to childrens wallpapers, which will hopefully communicate a sense of interest and awareness about the environment.
I hope to encourage awareness through these exciting interactive wallcoverings which include a thermochromic paper, a glow and the dark wallpaper and a flocked length creating raised surfaces. Between these illustrations and the processes involved I hope these designs will encourage children to engage and experience with their surrounding environments and gain the health benefits that nature has to offer.