Gabriella Tessa Shea
Colour Me In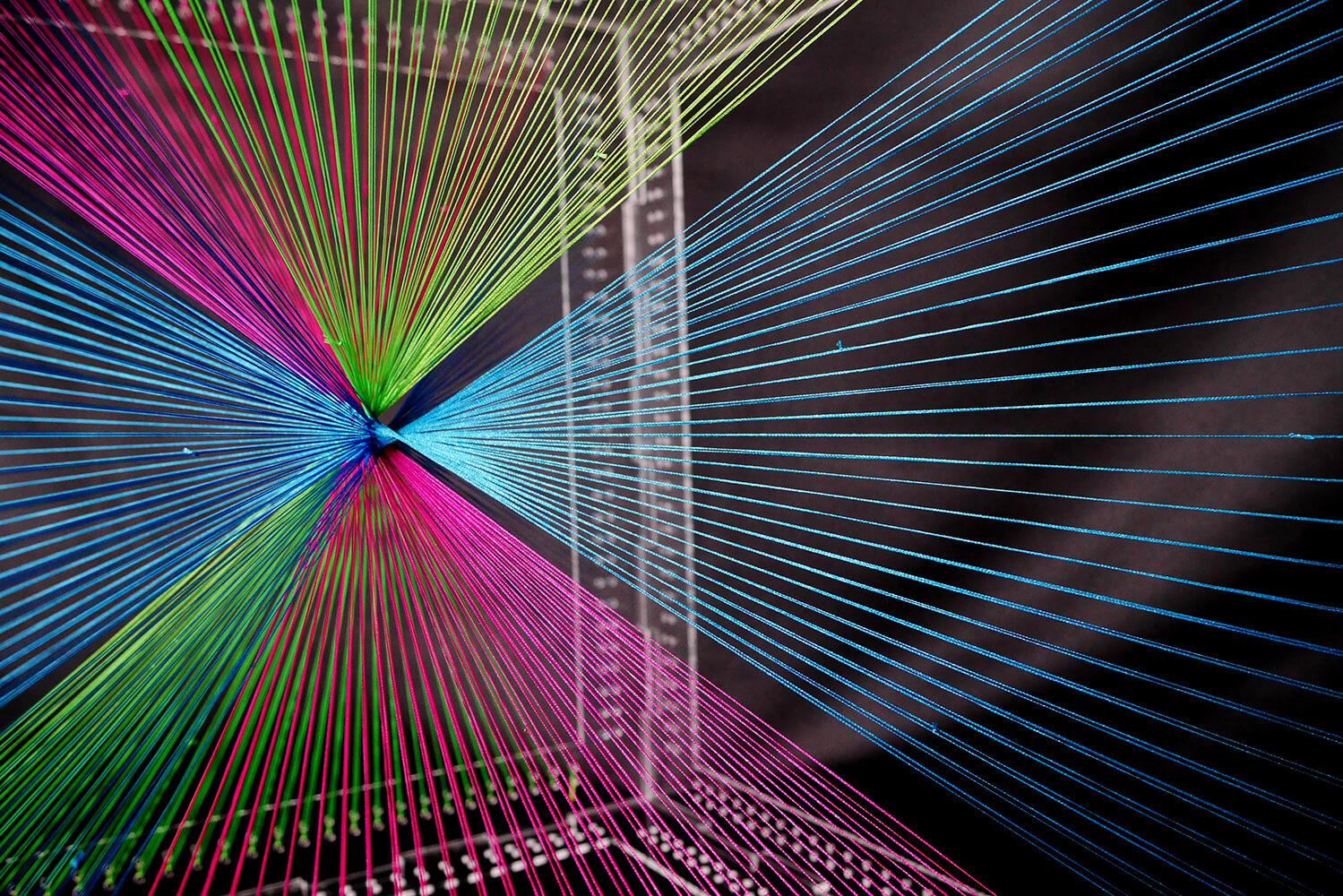 A prism of colour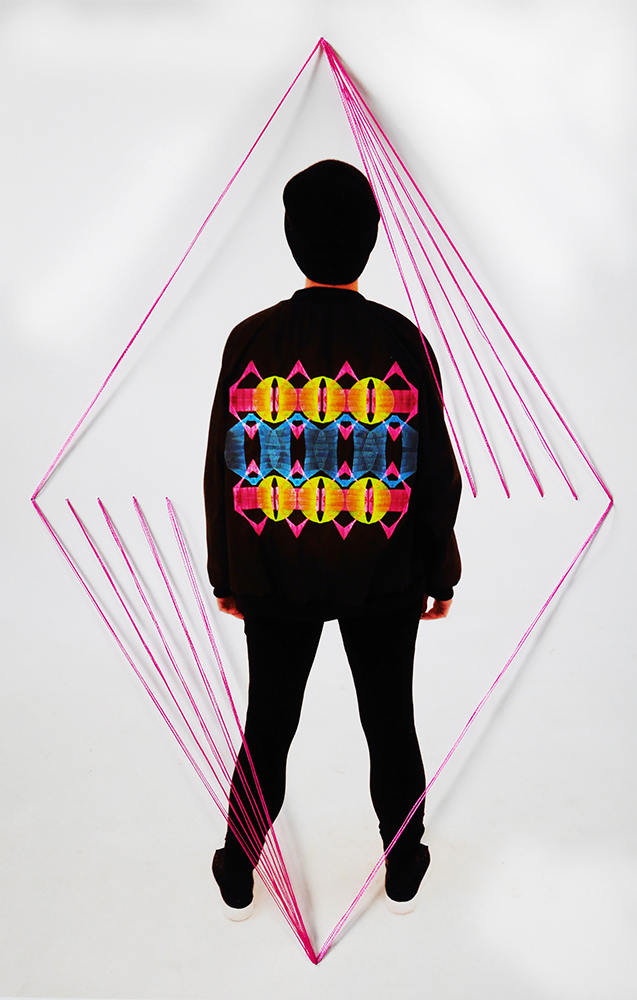 Geometric shape manipulation jacket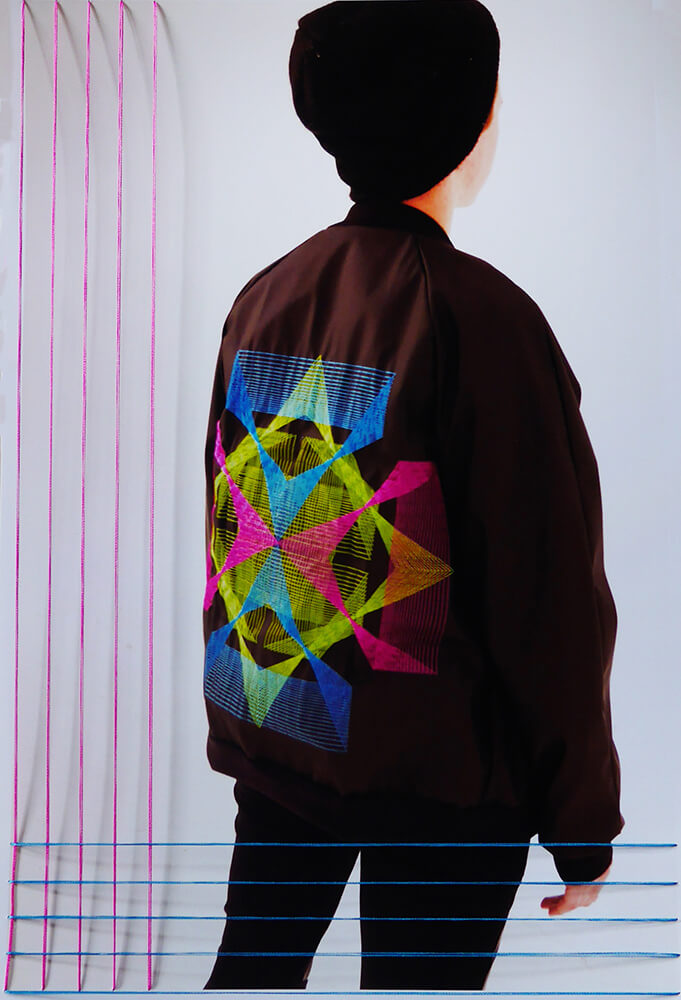 Geometric Cross Jacket. What colour do you see?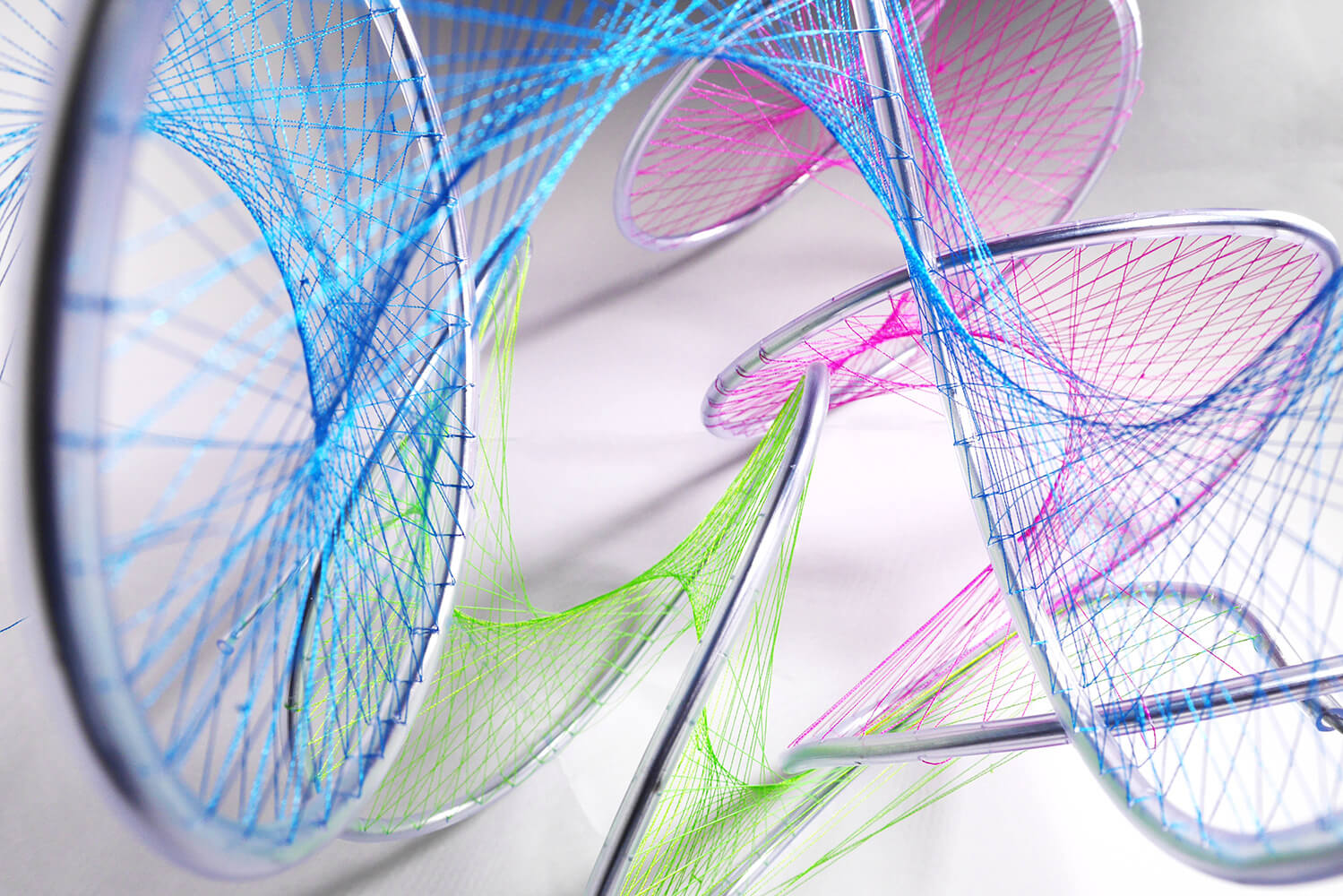 Spinning colours of light
Bachelor of Design with Honours
Colour Me In is a textile collection that creates an illusion through the use of colour and light, further enhanced by digital embroidery, print and material manipulation techniques. Colour vision is a personal experience, which is not just about light being reflected into the eye but how we interpret the light and colours within our brain. What a person can see can be manipulated by both the use and placement of colours and by using colour filters and coloured images.
This creates an illusion.