Alpaca, silk mohair, cotton and linen machine knitted garment. Reversible and multi directional.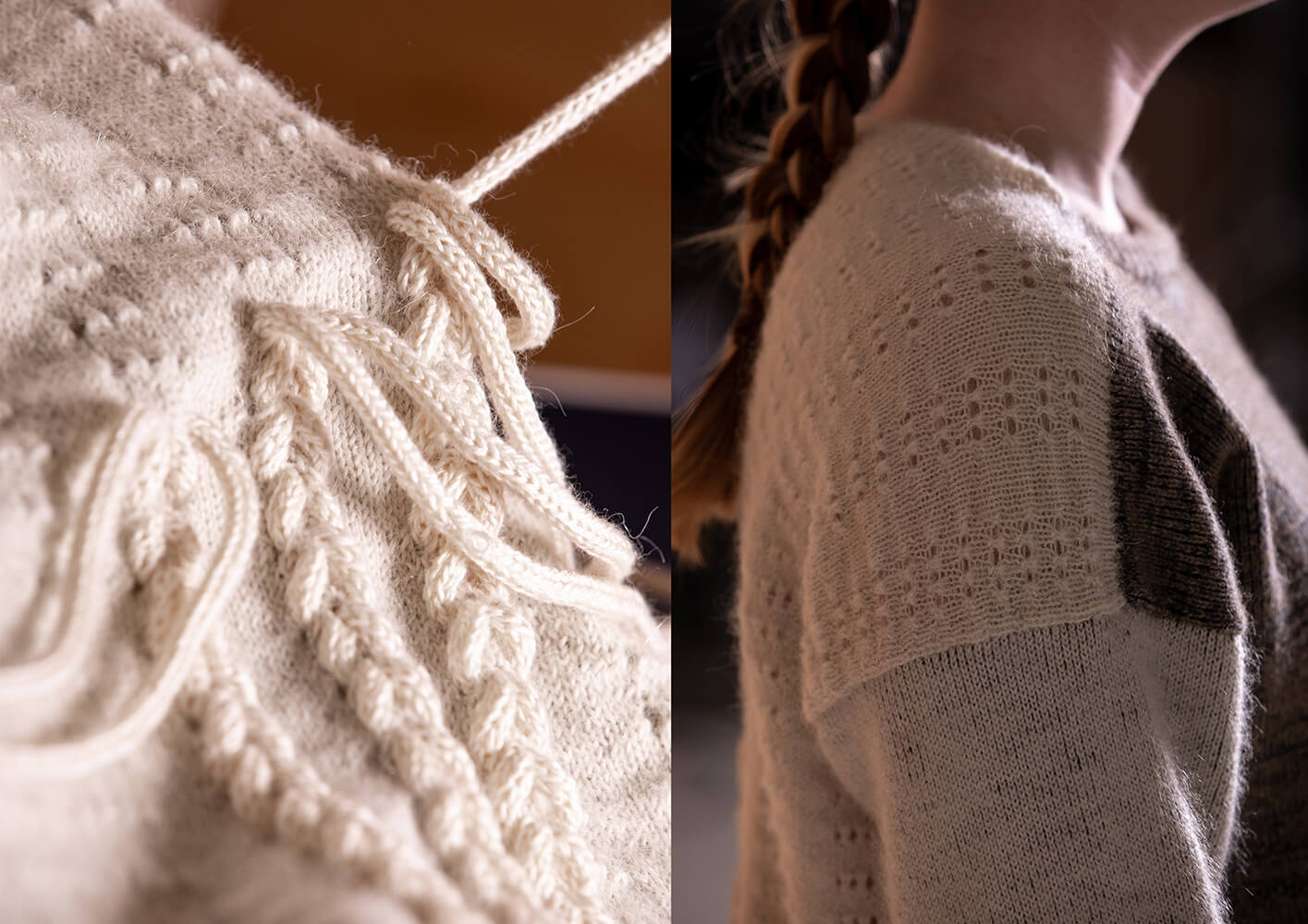 Silk mohair and Alpaca. Front/Back of Garment, featuring co-designable element.
Bachelor of Design with Honours
Catalyst examines an alternative approach to the New Zealand knitwear industry through a collection of knitwear designs that are intended to spark a dialogue between the maker, the garment and the wearer.
Sustainability in the knitwear industry is becoming a necessity. To this end, change is required. Catalyst is part of this change, through the development of co-designable, convertible garments and patterns available to purchase online. Catalyst aims to facilitate the production of clothing to cherish.