Abbey Johnson
Woven by Oriental Bay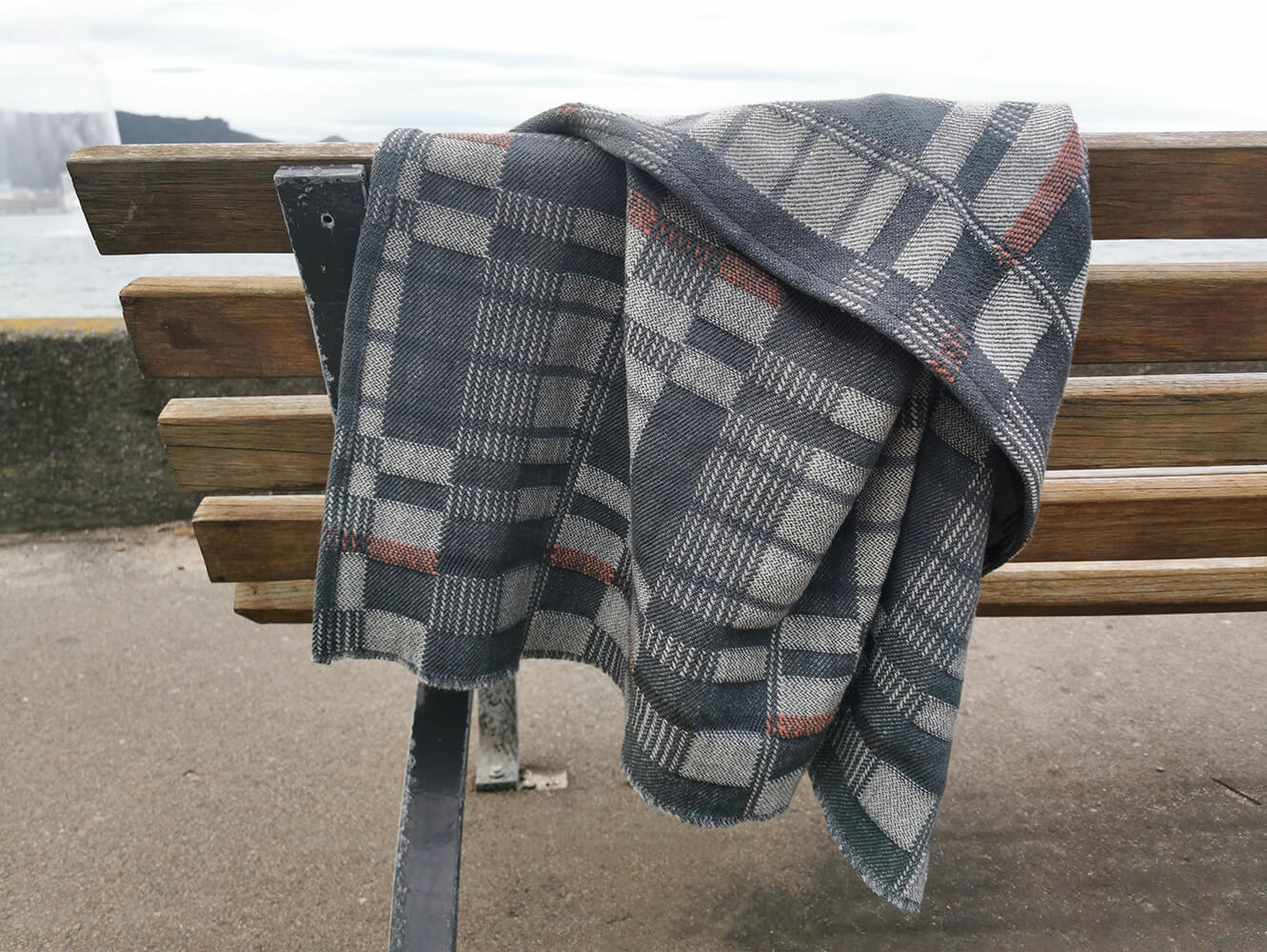 Woven by Oriental Bay collection featuring a handwoven woollen throw.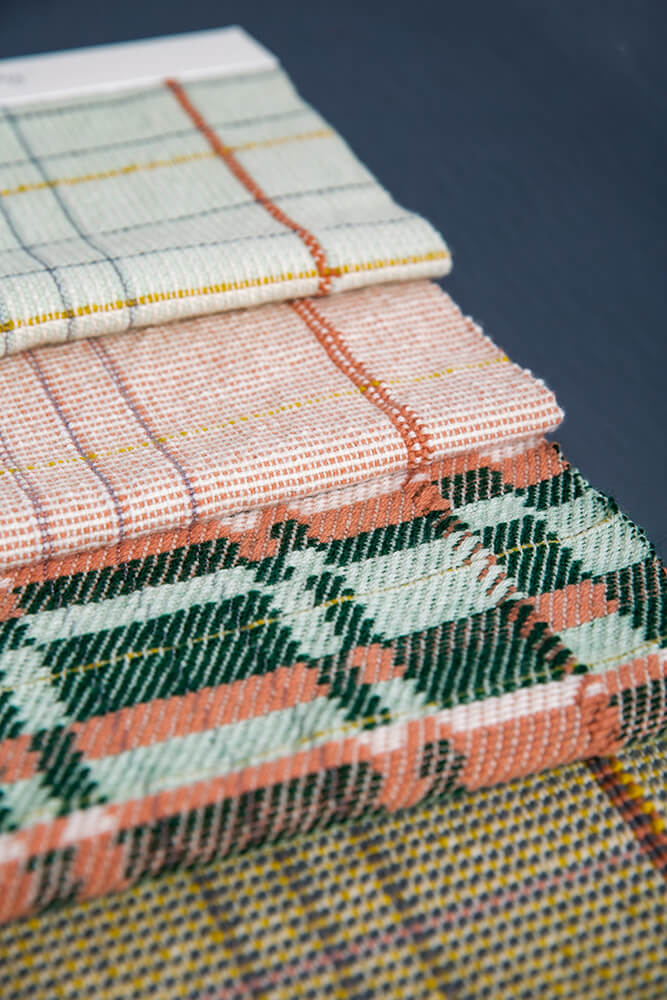 Collection of handwoven fabrics.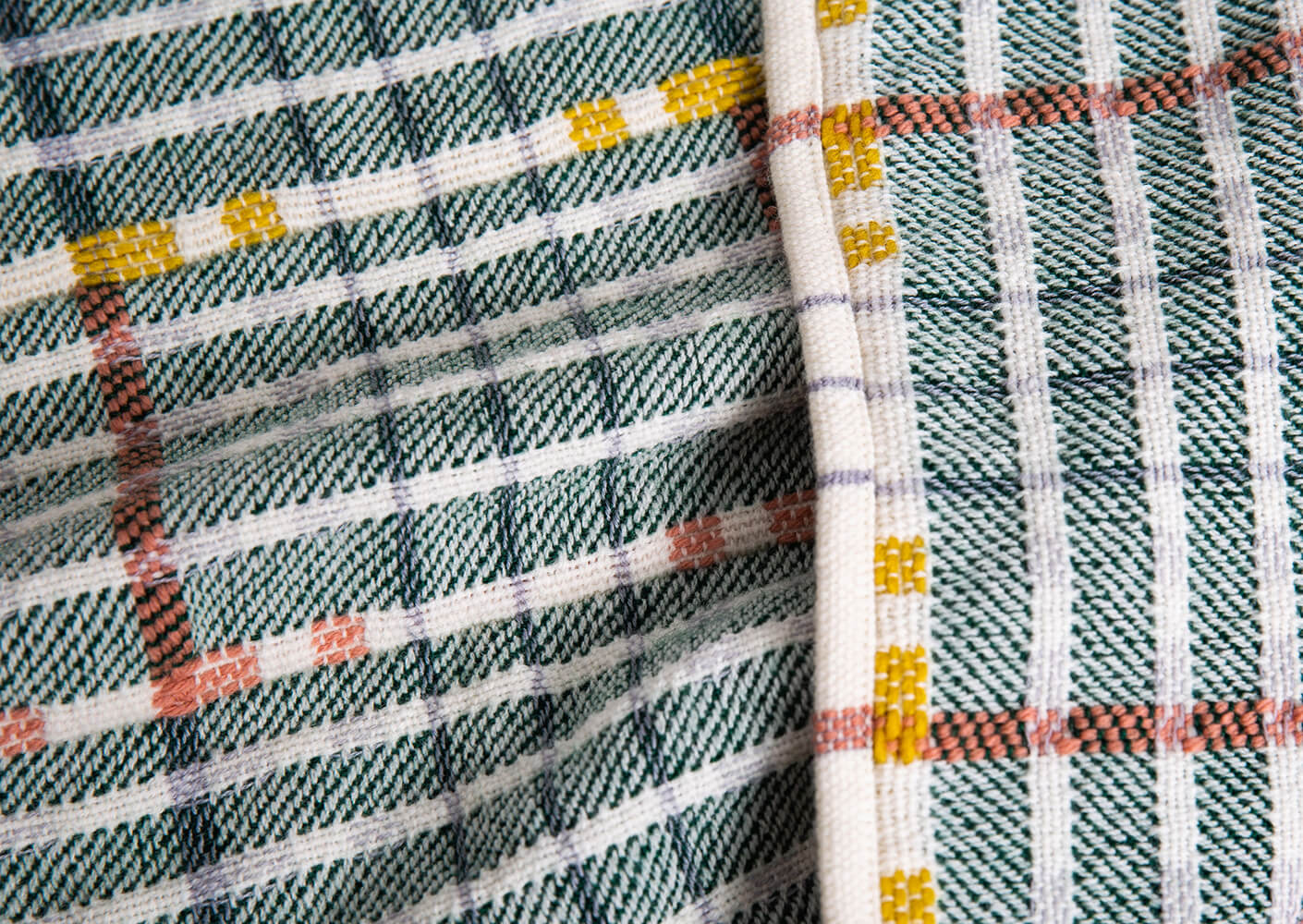 Close up shot of a handwoven double cloth fabric.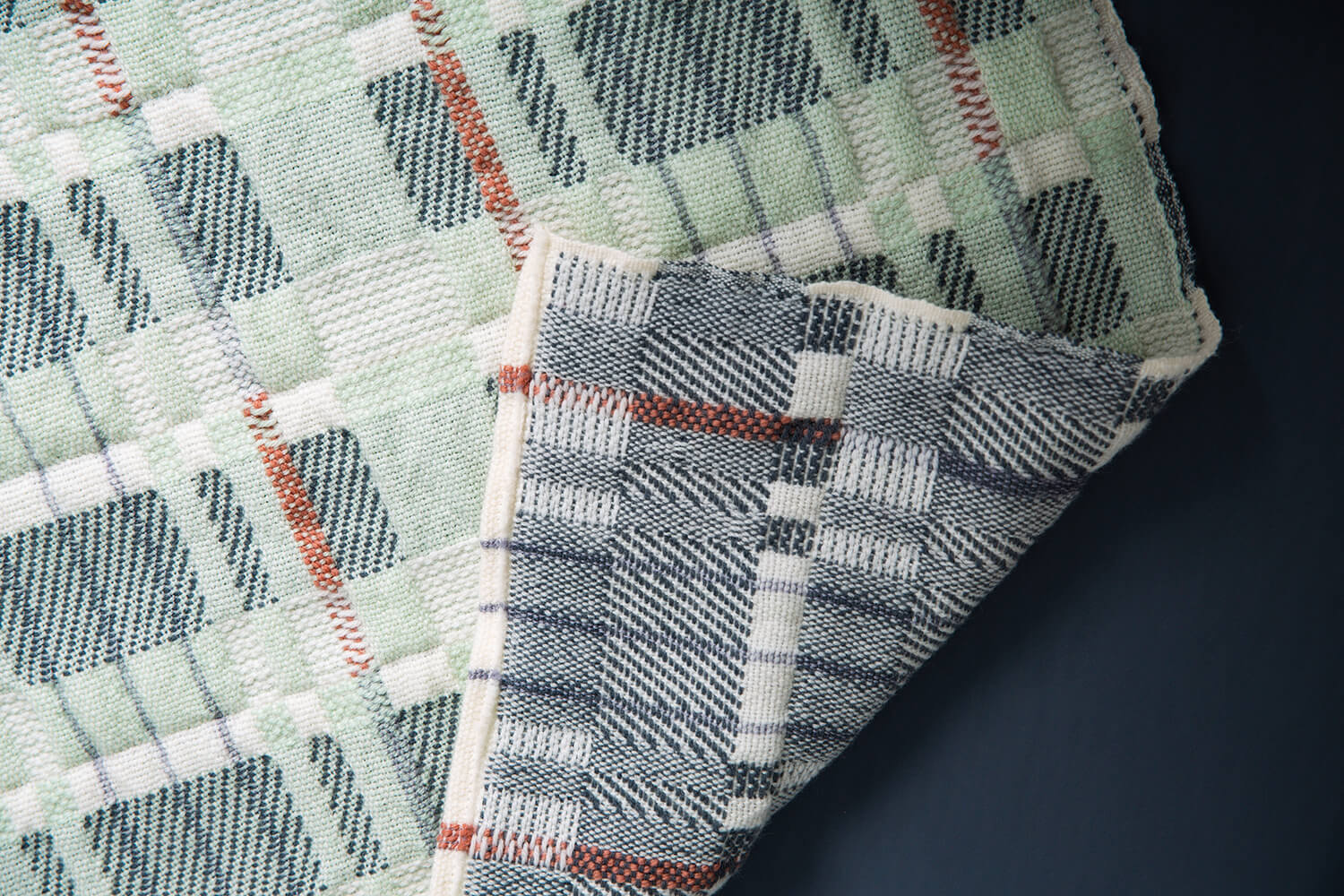 Handwoven double cloth fabric showing a different colourway each side.
Bachelor of Design with Honours
In this project I explore the theory of localism as a business perspective with the aim to create niche handwoven fabrics inspired by place in New Zealand.