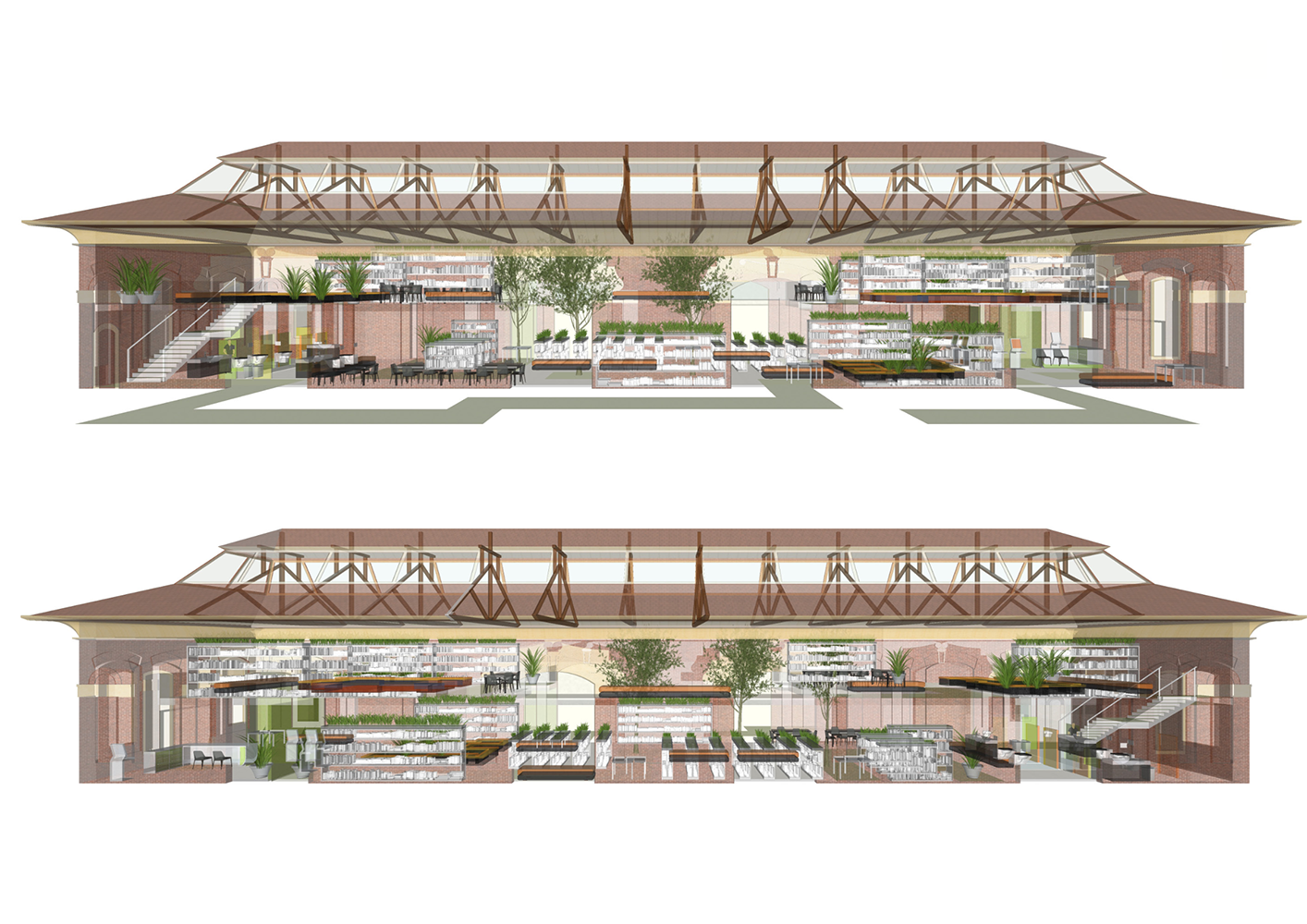 An x-ray view of the left and right hand elevations of Oasis Library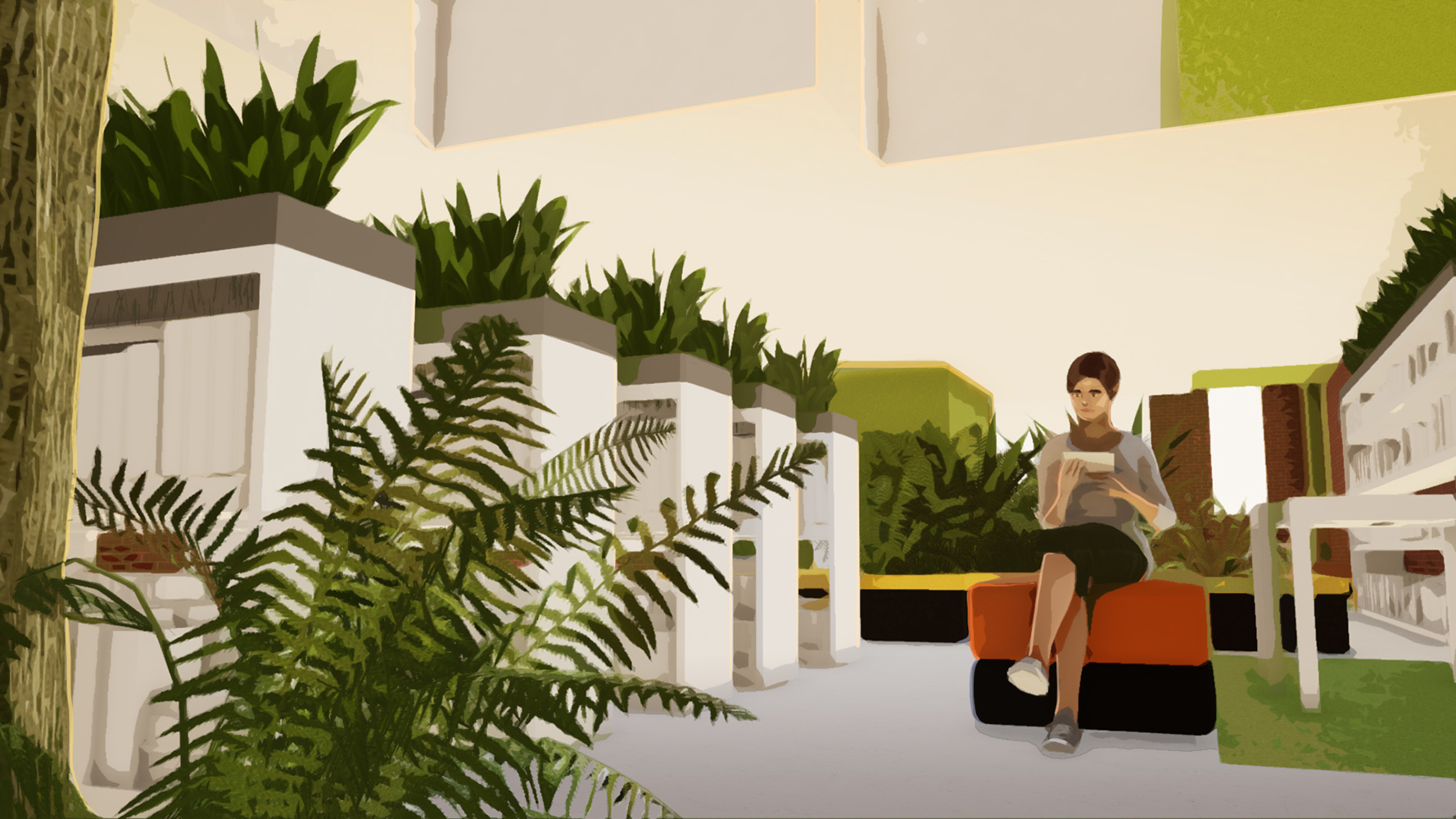 Illustration of the interior.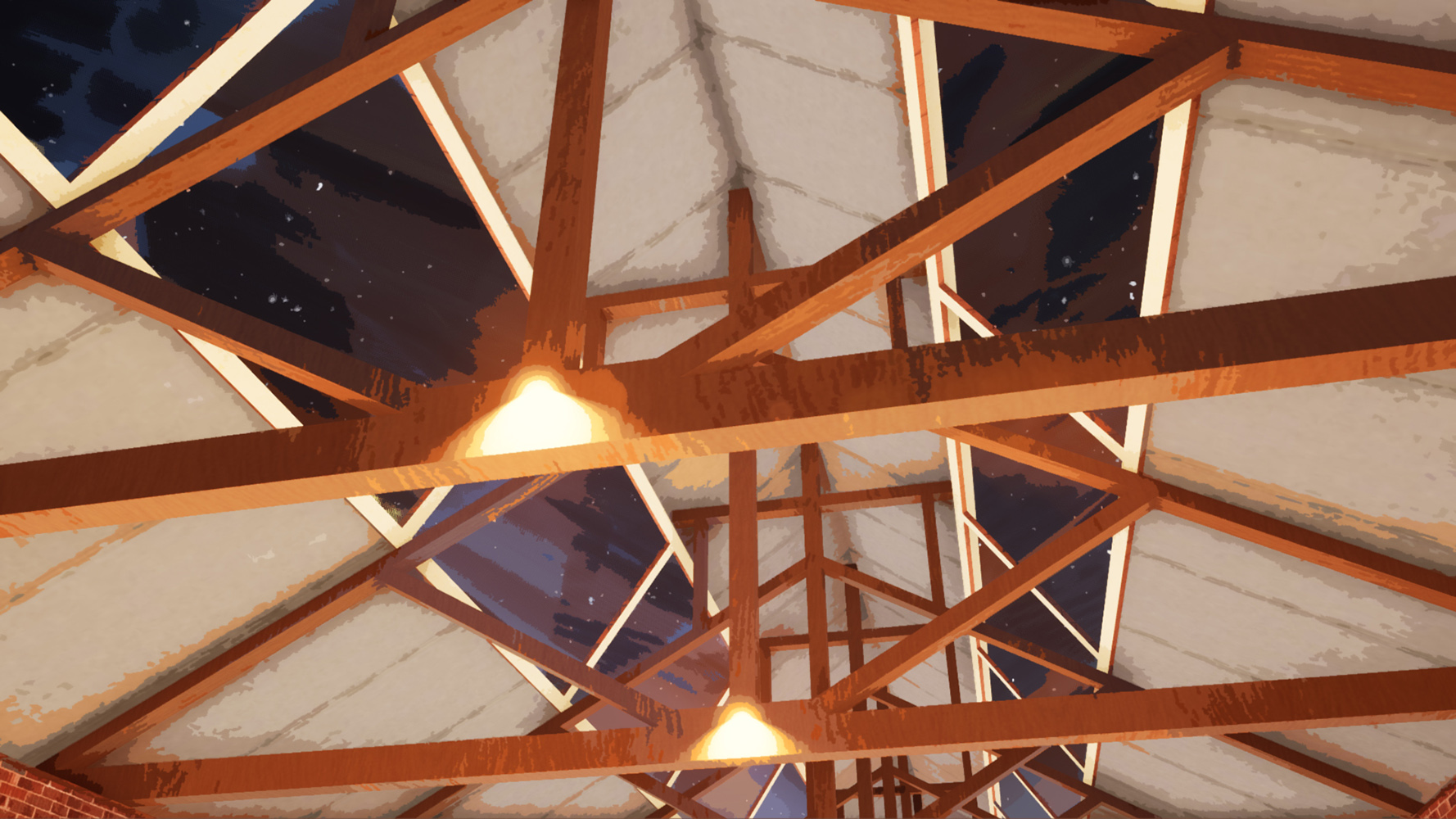 Illustration of the interior rafters.
Bachelor of Design with Honours
This project transforms Shed 11 at Wellington's waterfront into a public library. It introduces an indoor garden as part of the library and reading experience. The refit consists of a mezzanine, indoor outdoor flow, and customised seating that act as planting plots as well as a reading space. Oasis Library seeks to transform Shed 11 into a vital social infrastructure that people will be drawn towards and value as part of the city's urban experience.