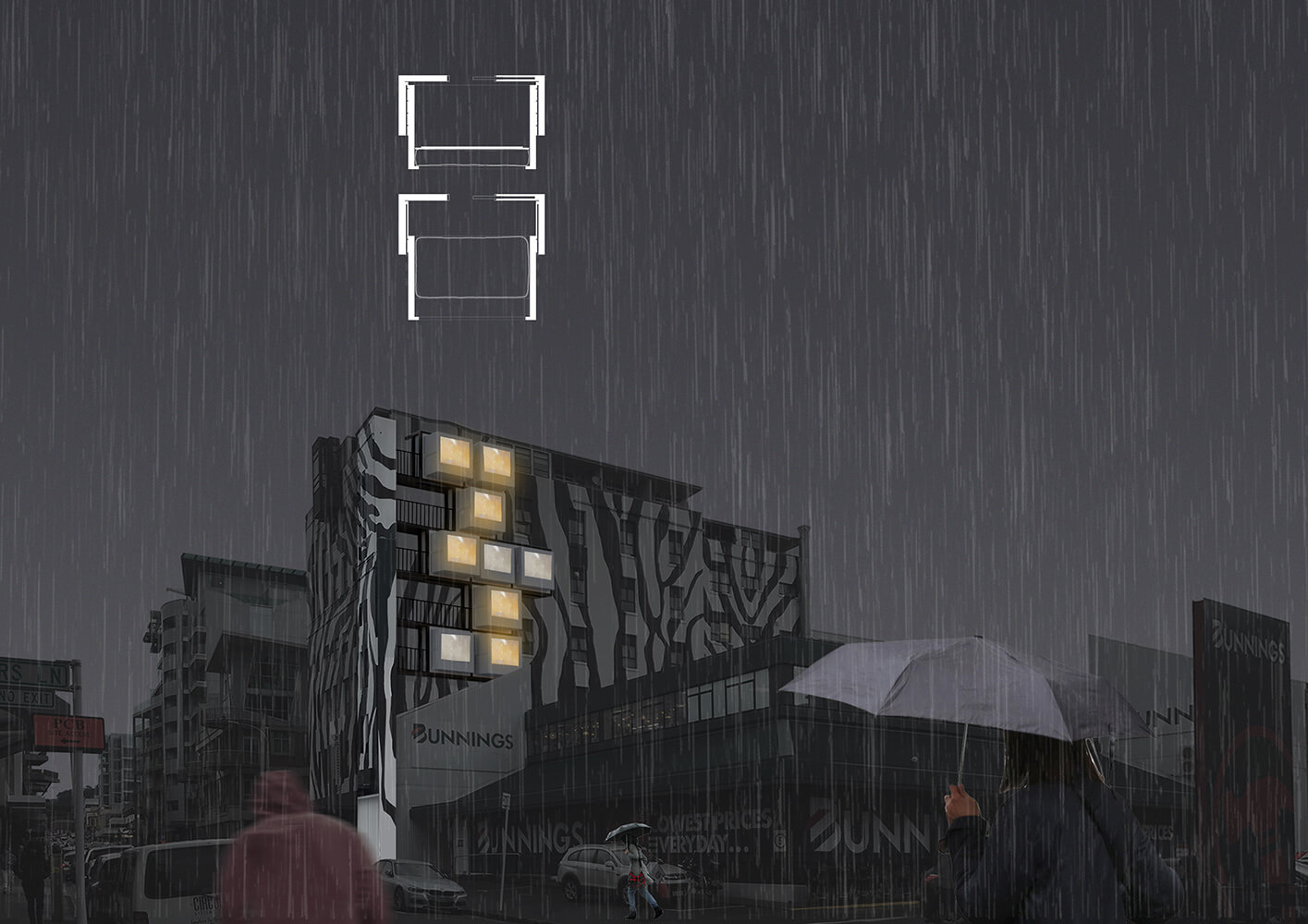 MakeShift units Night time street view.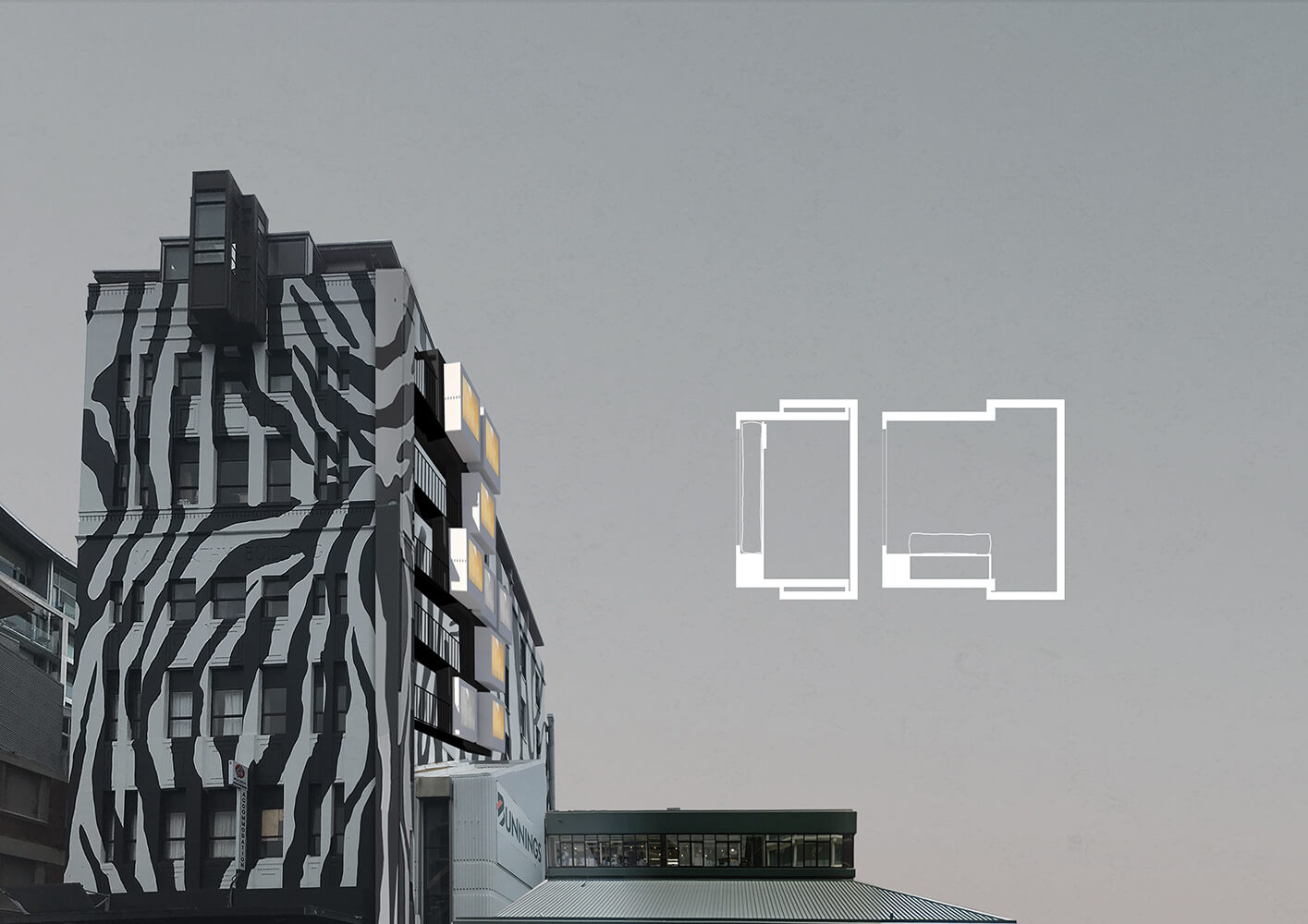 Pop up units during the day.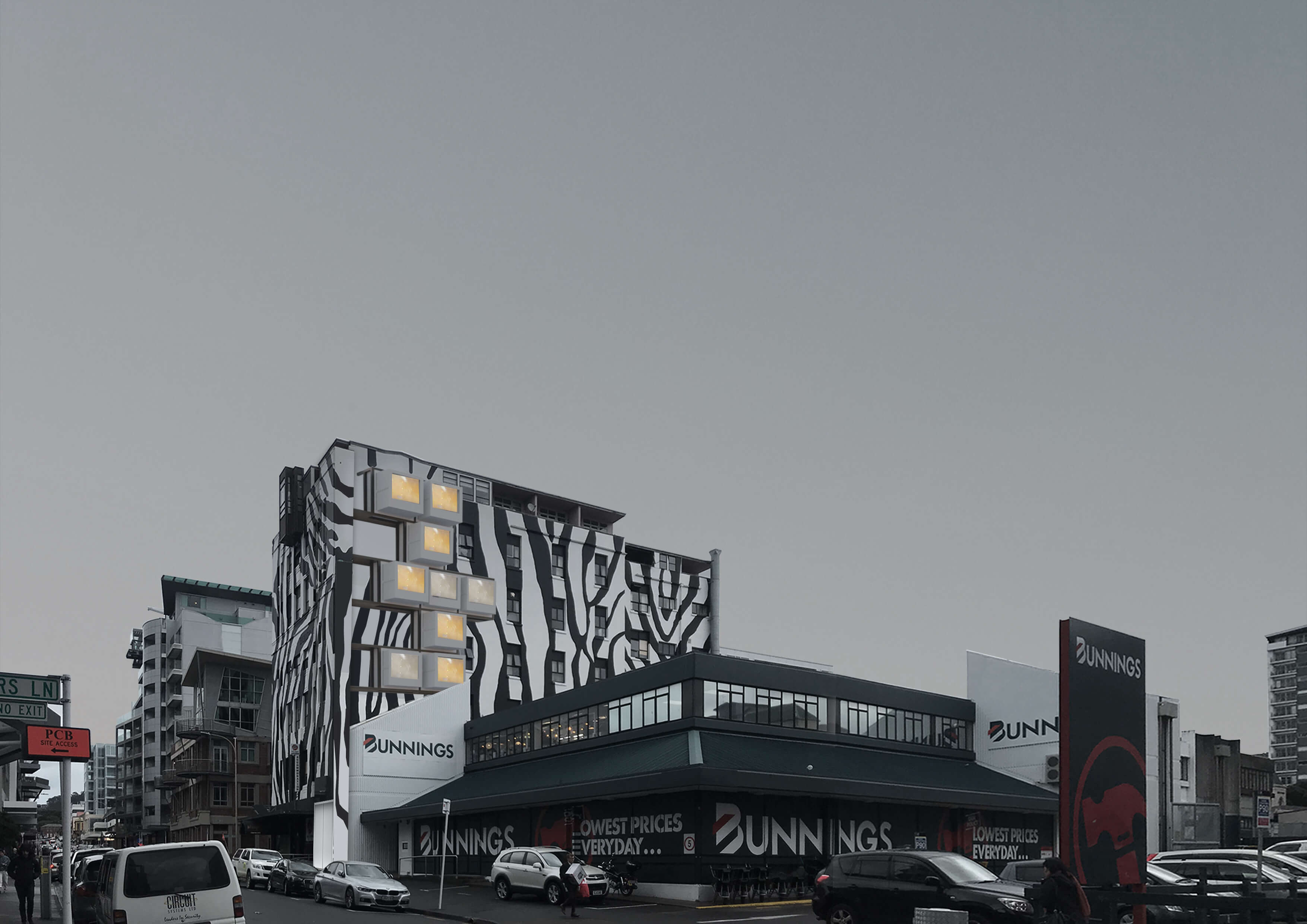 Day time street view.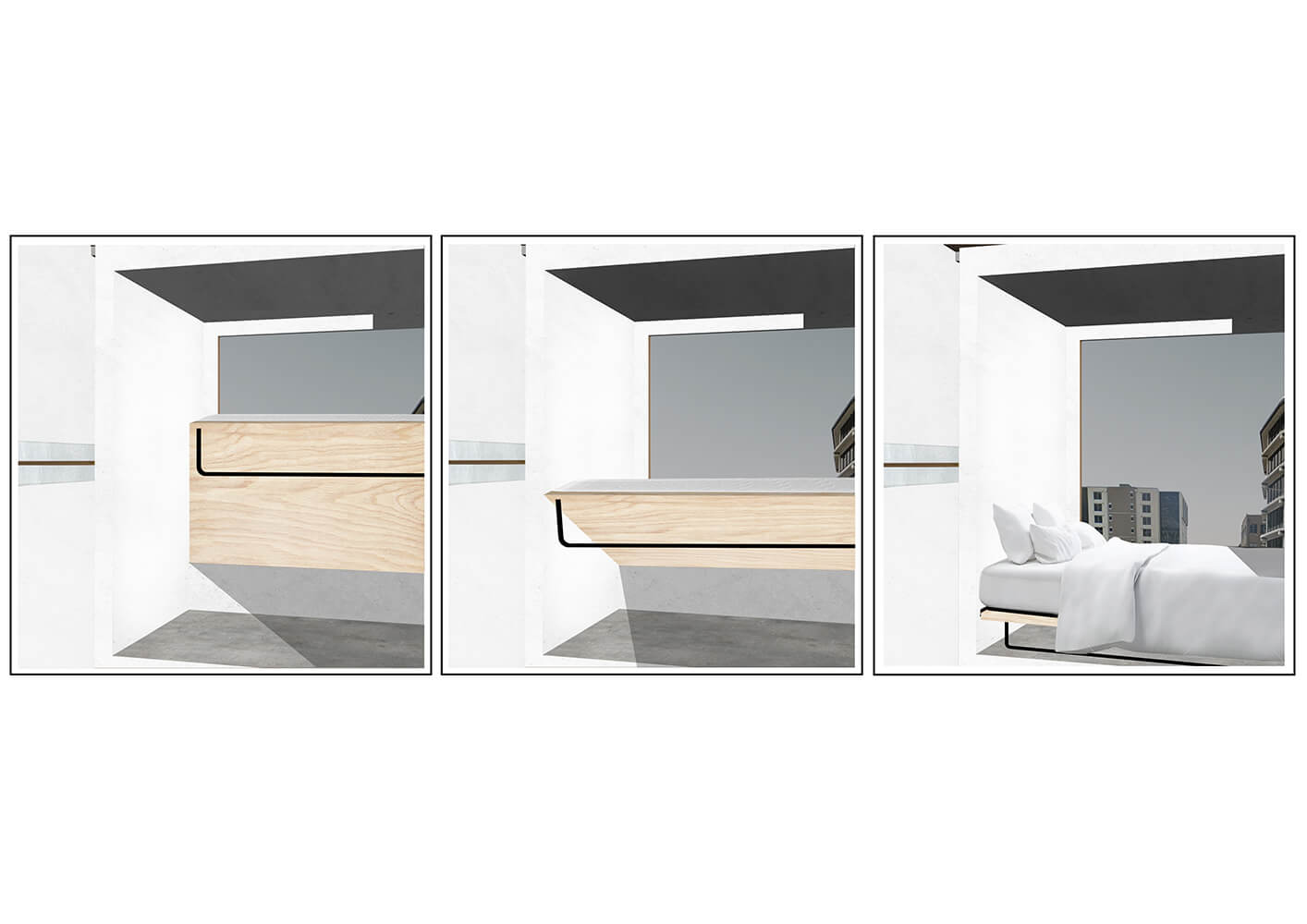 Bachelor of Design with Honours
I am designing pop-up temporary dwellings to accommodate the travelling public. Reclaiming unused city spaces and facades, the design is located at 58 Tory street, Te Aro, Wellington. As an extension of the existing backpackers, this design responds to a noticeable lack of accommodation in the city. One bedroom dwelling spaces are attached to the building facade; inhabitants can use the kitchen and bathroom facilities inside the backpackers. The folding aspect of the project has been explored spatially and kinectly through Sketchup, Photoshop and physical models.