Qiyu Zuo
茶舍 Cha she/ Tī Pavilion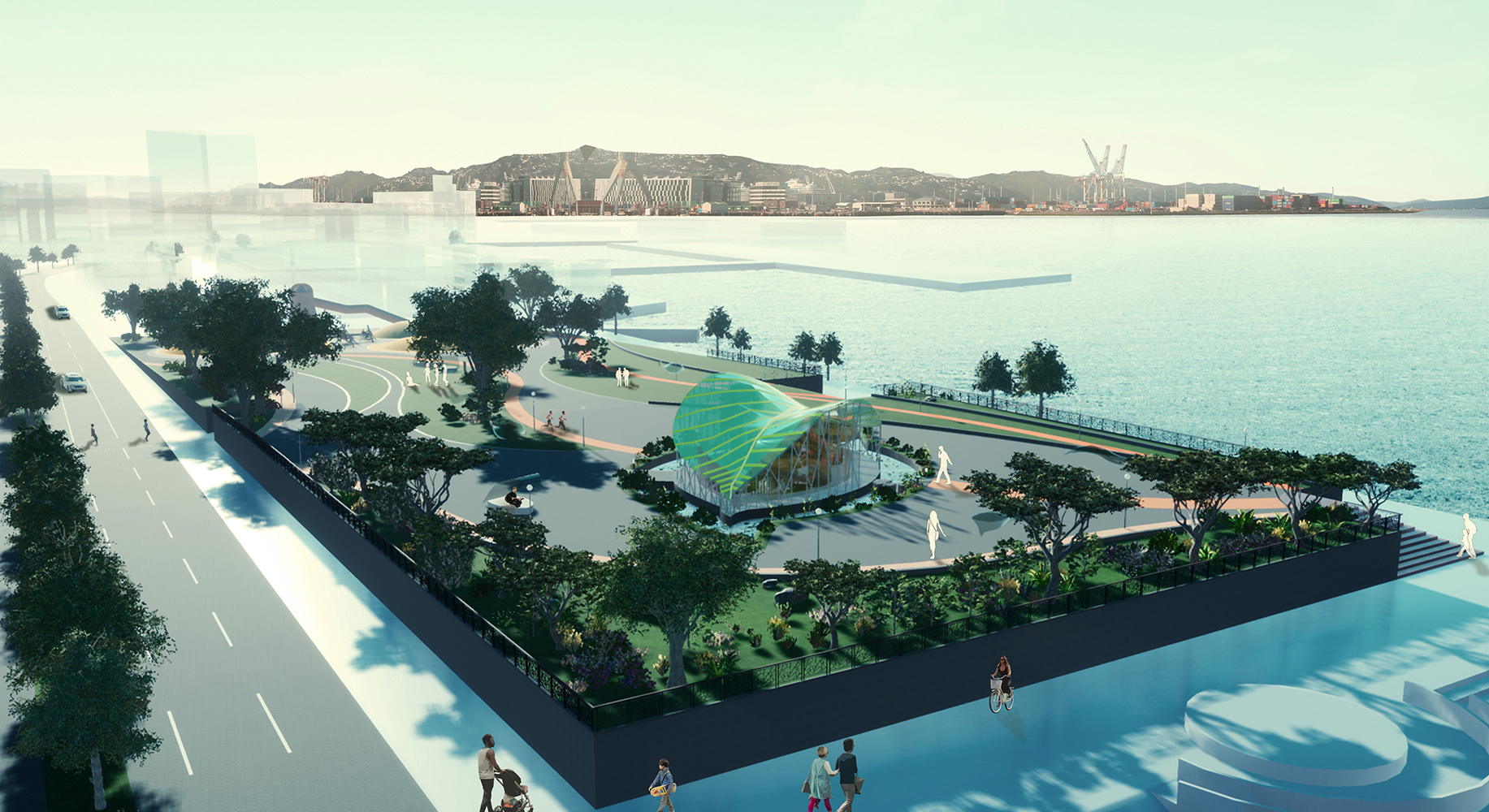 The pavilion Cha She is located in the front part of the park. It is contrasts with the parks open and semi-open spaces. Cha She is a space that combines openness and privacy.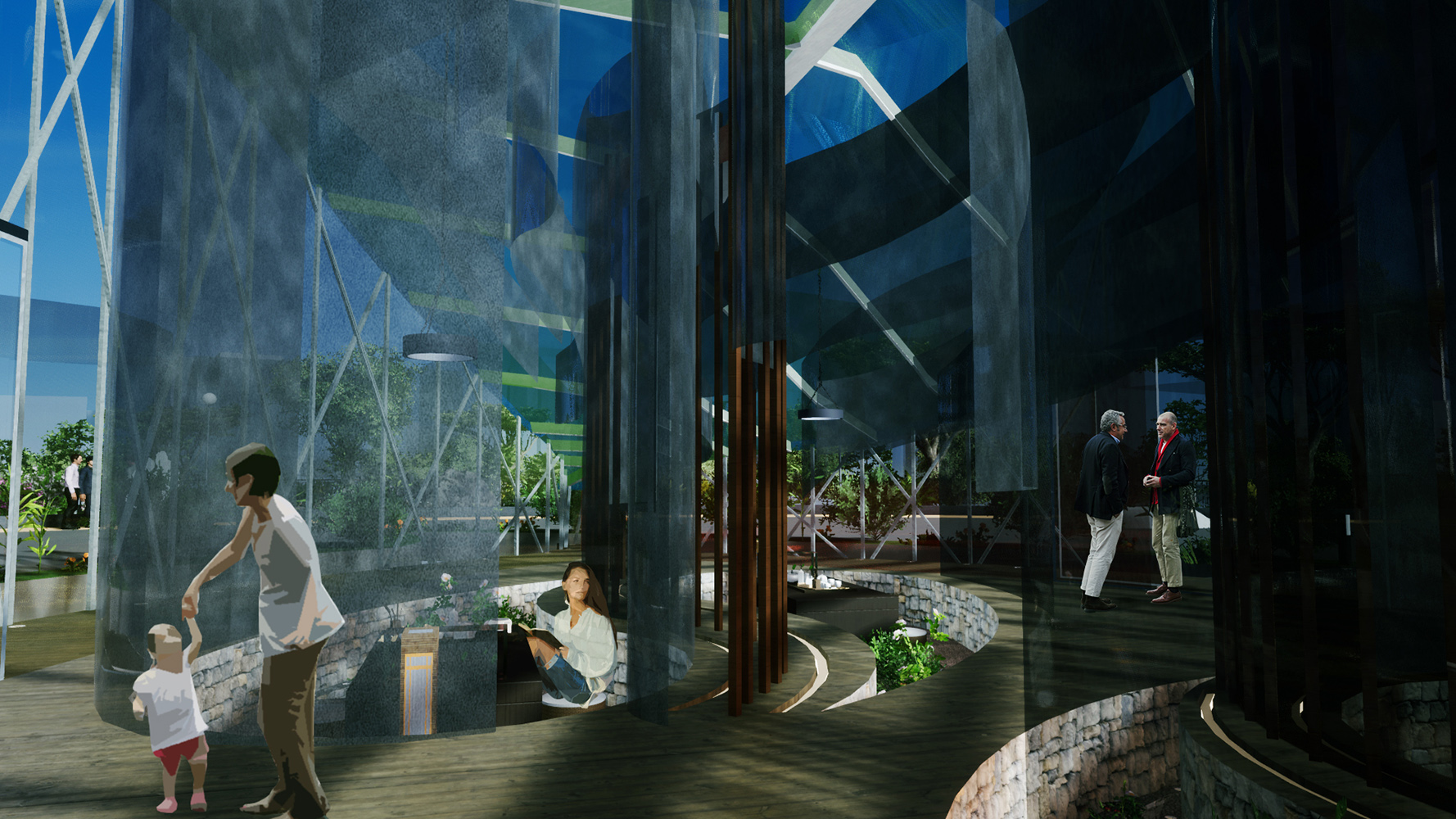 Interior view of the pavilion entrance.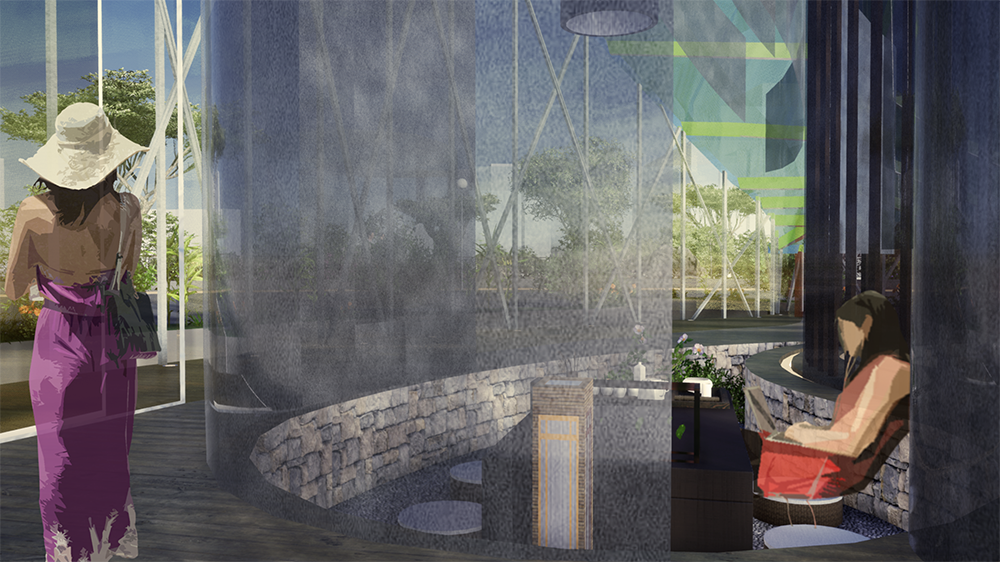 Interior view of the pavilion's drinking place.
Bachelor of Design with Honours
Tea is an ancient drink that invoke peace of mind. Chinese and New Zealand tea and herbs, served as the starting point for this project, create a pavilion to connect people from different cultures. Located at Frank Kitts Park, the pavilion's interior and exterior invites the public to experience the different tea cultures and tea tastes to expand cross-cultural relationships. It holds several tea preparations and drinking settings and tables as well as a garden to further learn about the cultivation of teas and herbs.