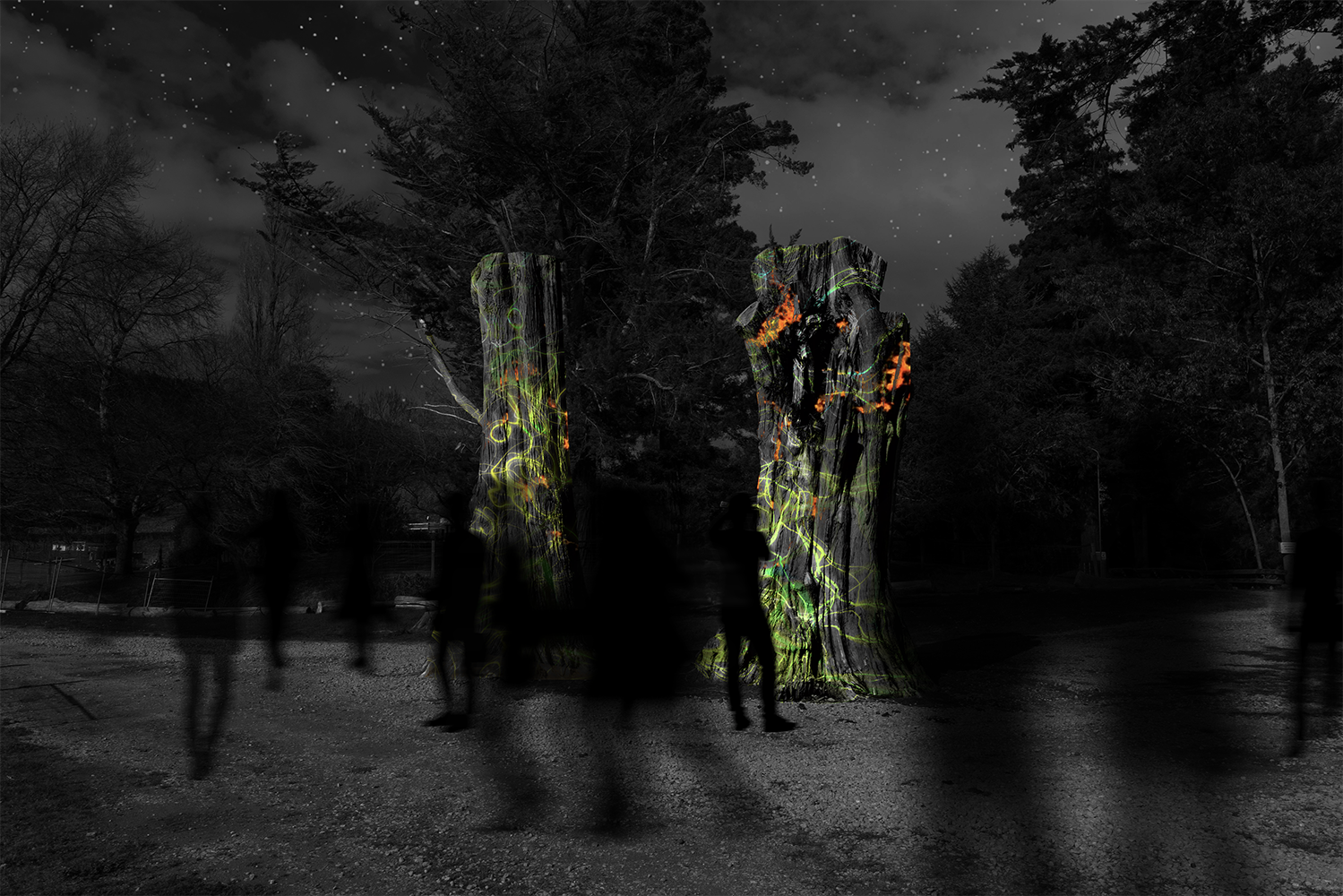 Embers in site at Rhythm and Vines 2019.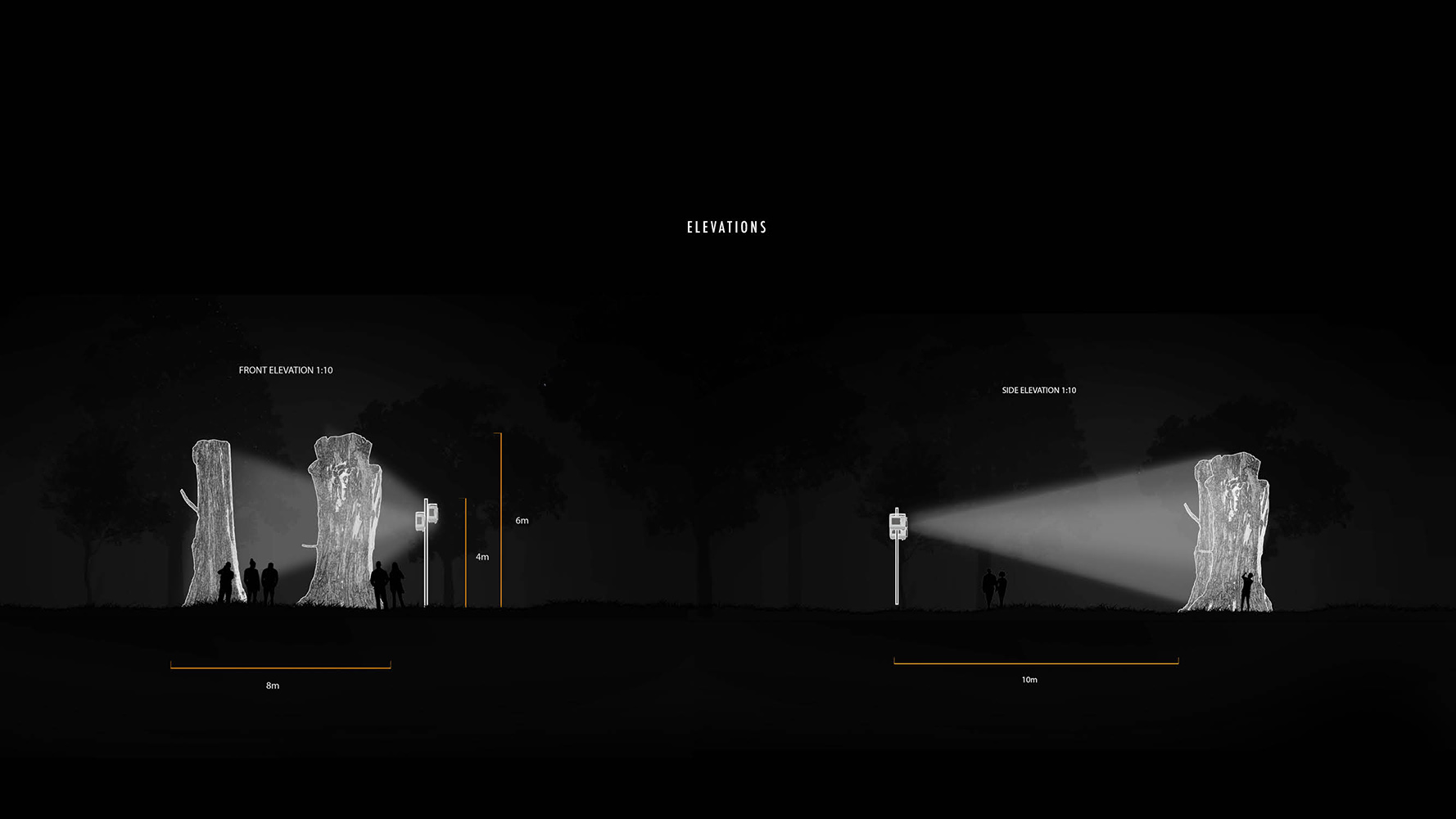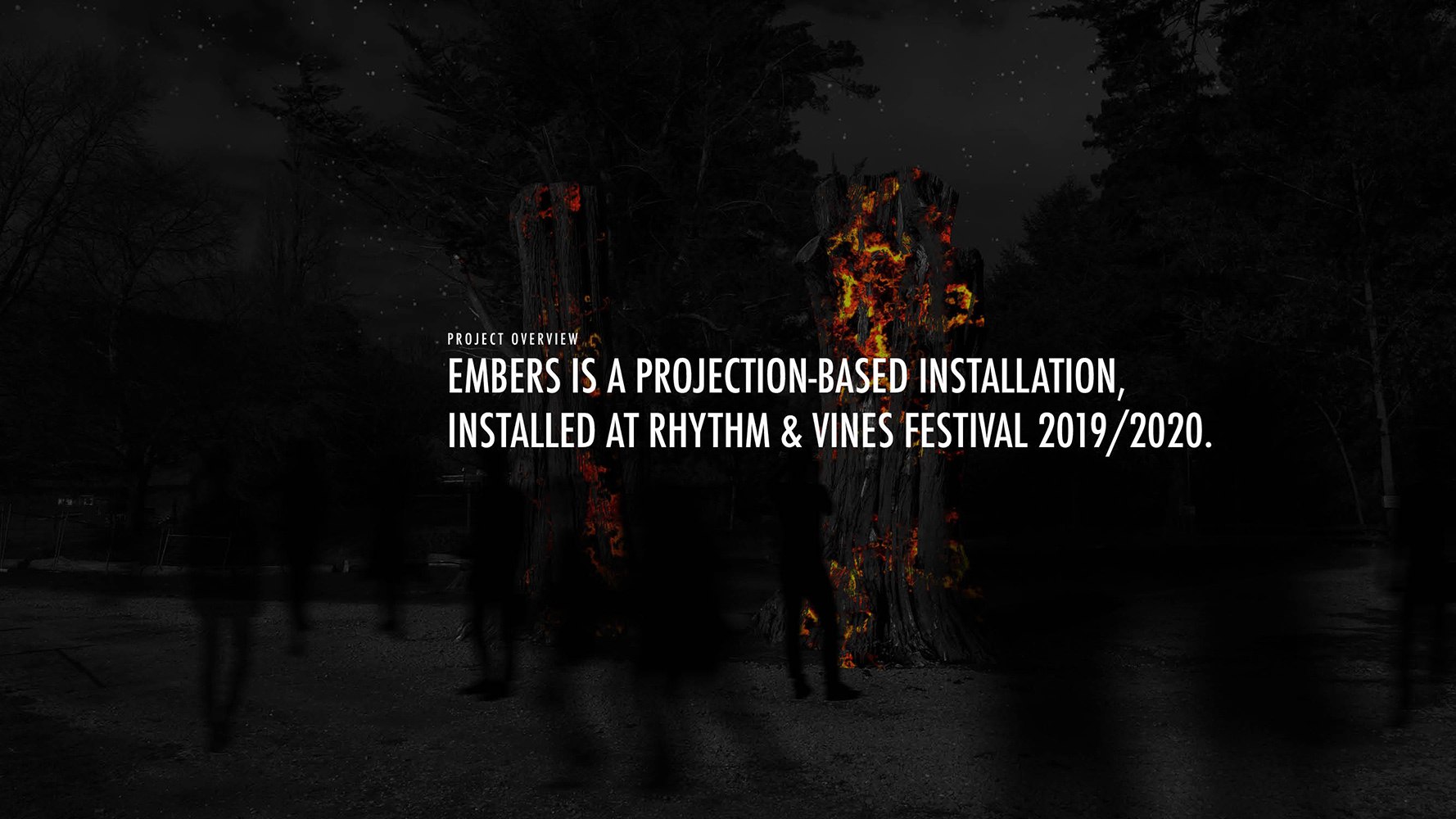 Bachelor of Design with Honours
Embers is a process and experience-driven projection-based installation to be installed at Rhythm & Vines Festival 2019. The project aims to transform the previously under-utilised spaces inbetween stages into an immersive light and sound experience. Embers employs large scale projections that are mapped to existing natural architecture. The projection content revitalises the technique of liquid light art, mixed with a range of new digital augmentation.