Patrick O'Connor
Cold Storage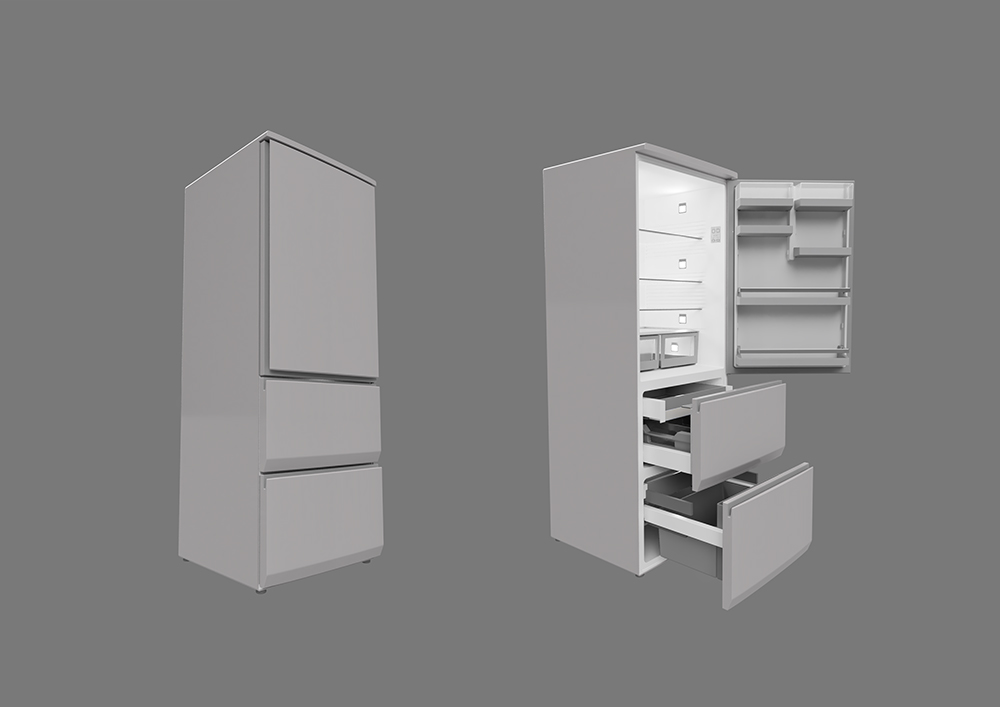 A Vacuum Insulated Panel insulated refrigerator.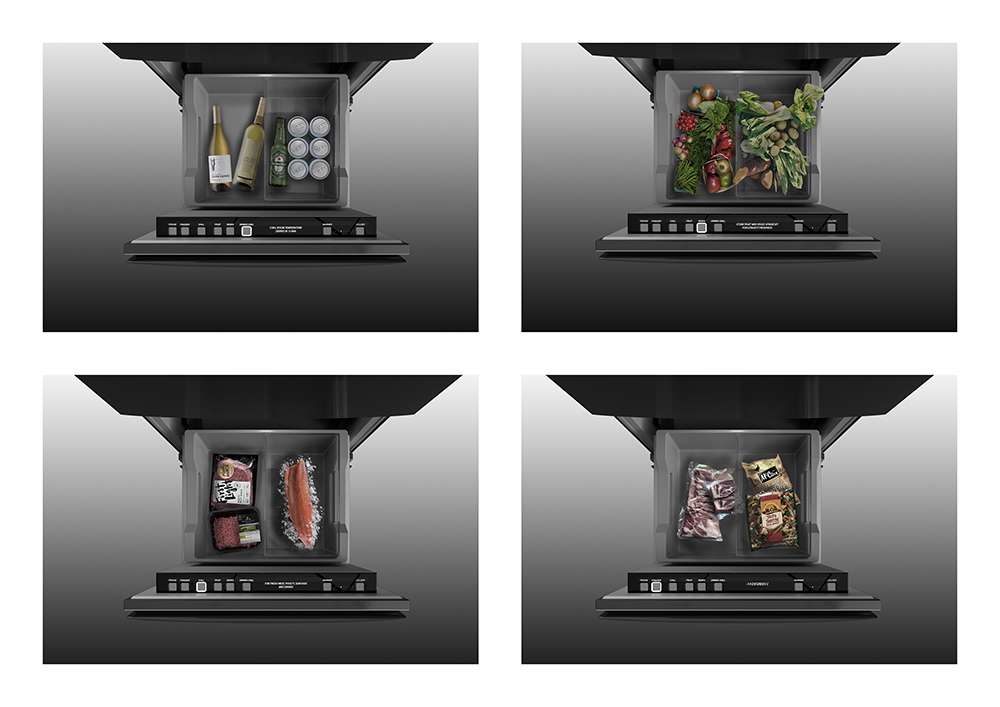 The mid section has a range of intuitive and flexible environment settings.
Bachelor of Design with Honours
This project arose from my love of food design and my frustrations with living in a small apartment. Incorporating Vacuum Insulated Panels instead of traditional polyurethane insulation, this refrigerator significantly improves upon the volume of a comparably sized model. Further integrating a variable compartment between the fridge and freezer sections, this design affords the user flexibility in how their load their fridge day to day and week to week.