Nicolas Robinson-Ledwith
The Alternate Project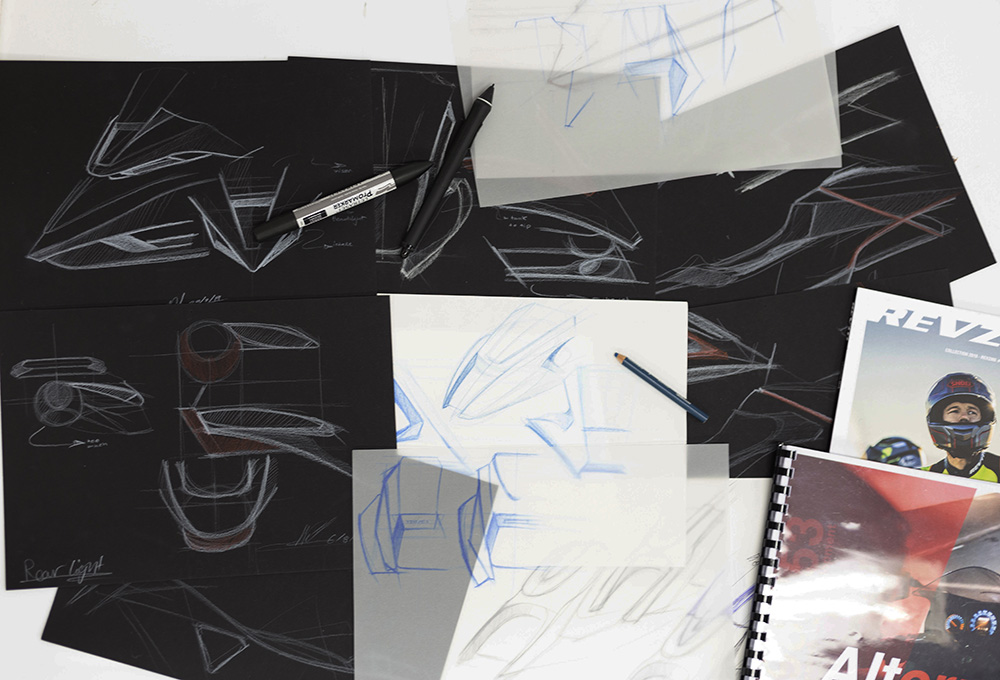 -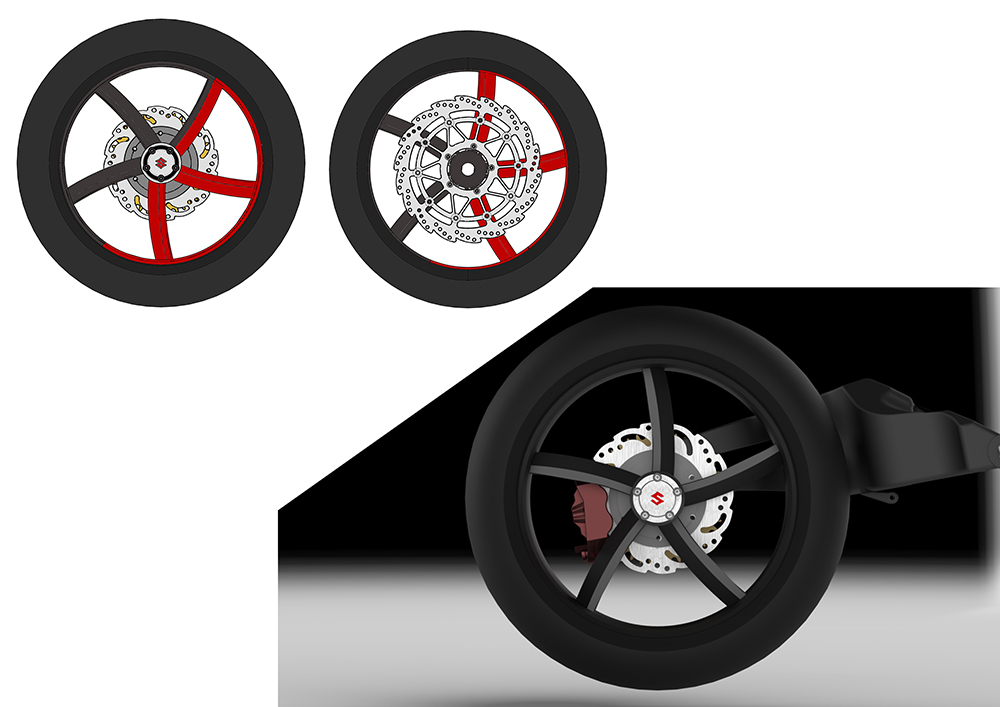 Inspired by the Suzuki XN84 and Suzuki Katana my design embodies aspects of Japanese warrior culture, the detail here shows the Katana inspired rims.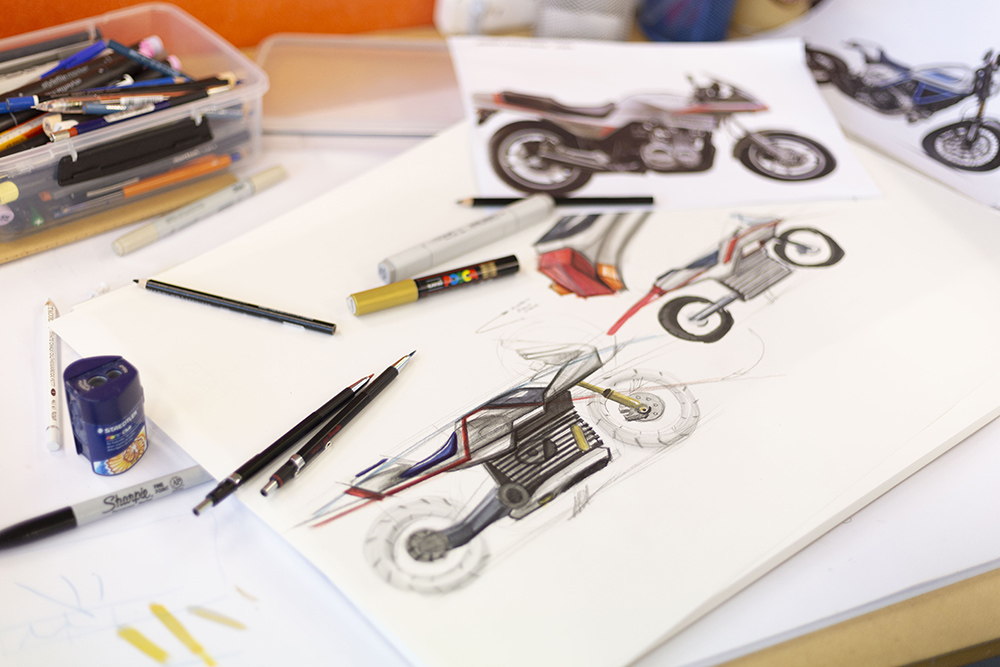 Delving into the 80s era of motorcycles exposed huge avenues of design potential and sometimes a conceptual challenge.
Bachelor of Design with Honours
This project allowed me to explore my new found love of automotive design, specifically motorcycle design. This design responds to the emerging hydrogen fuel market and forecasts the development of trending aesthetics. Drawing on elements of Japanese culture, influential 80's motorcycles, and current market shifts, my final outcome is a hydrogen motorcycle that tackles current market needs, whilst communicating a vision of the next generation of motorcycles.