Briar Patel
Mobility and Independence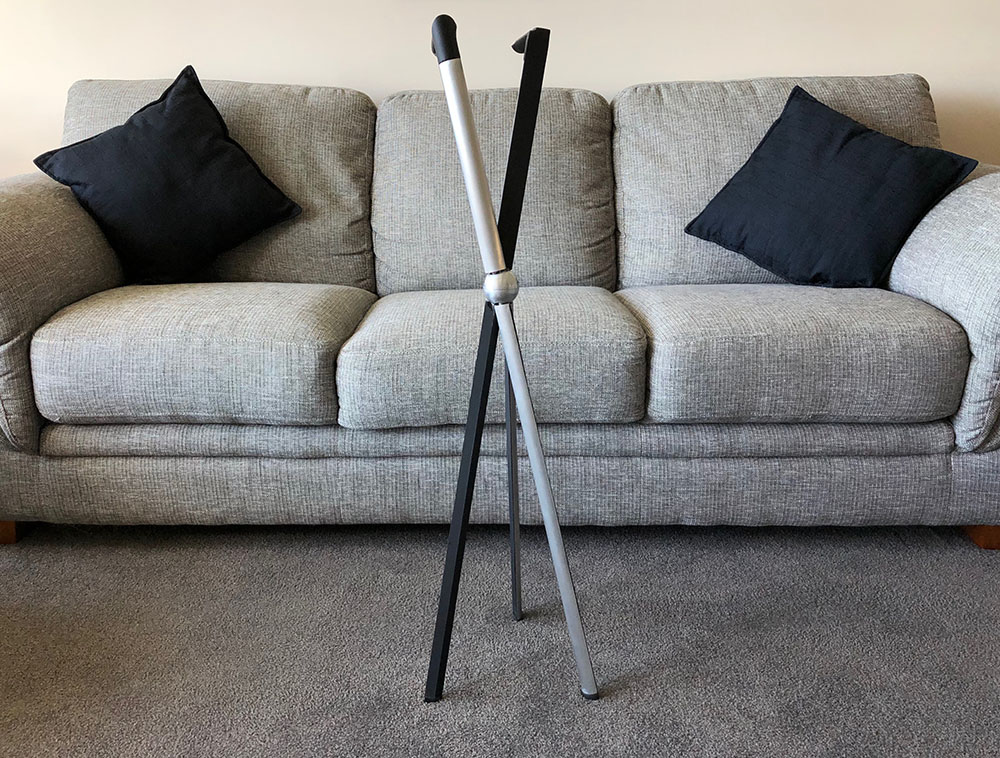 The assistance device in the open position, ready to assist with the transfer process.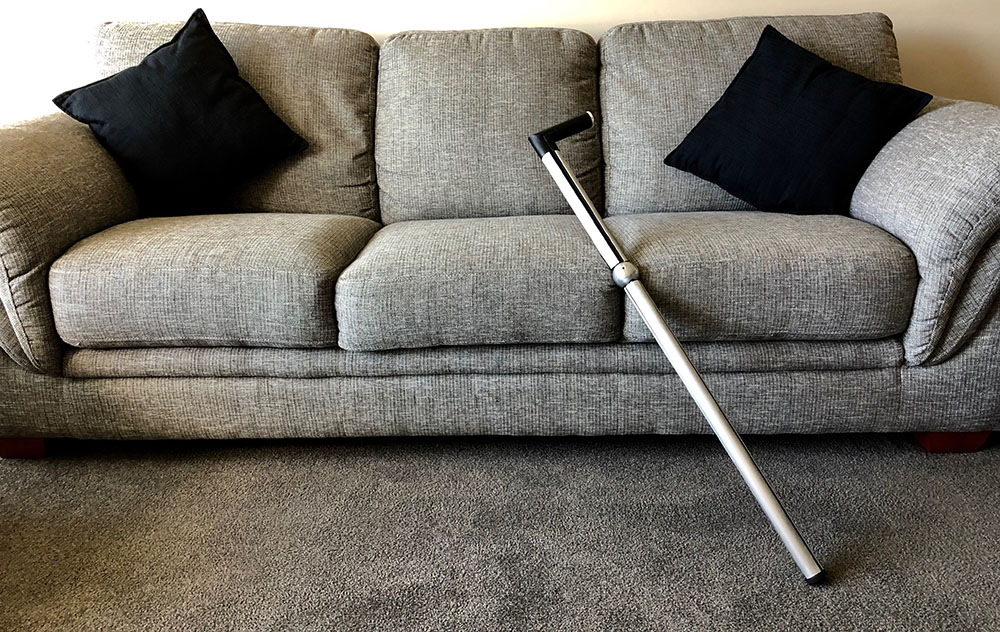 The assistance device in the closed position, forming a walking stick.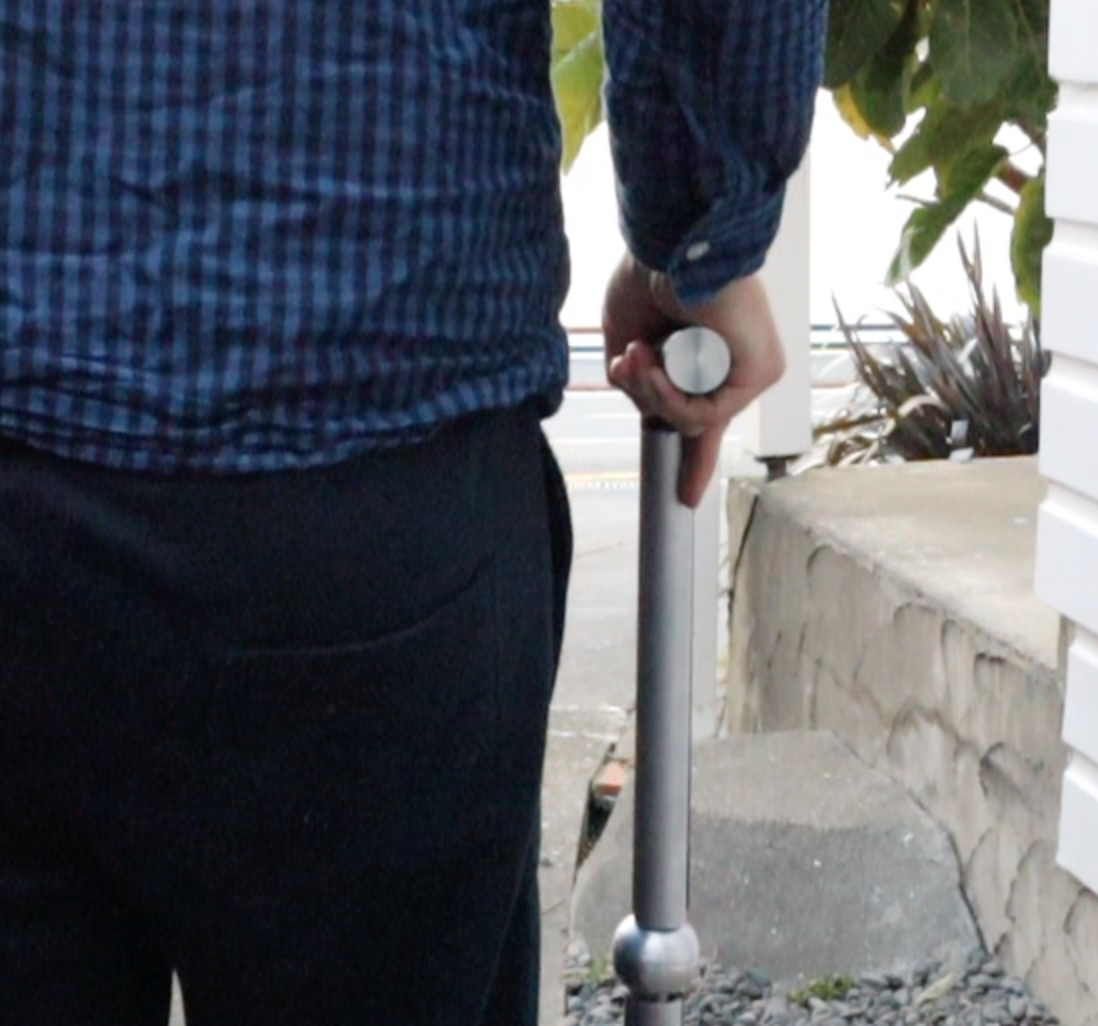 Product in use.
Bachelor of Design with Honours
My project is to assist the elderly to stand up from a seated position safely and independently.  Stakeholder consultations with physiotherapists, nurses, doctors and occupational therapists informed the safety of the device, while incorporating rehabilitation to strengthen and condition leg muscles during the transfer process. I made a portable walking stick device, which then transforms into a three-legged stand up device with two handles, giving the elderly an easy to use, portable solution for their everyday problem.