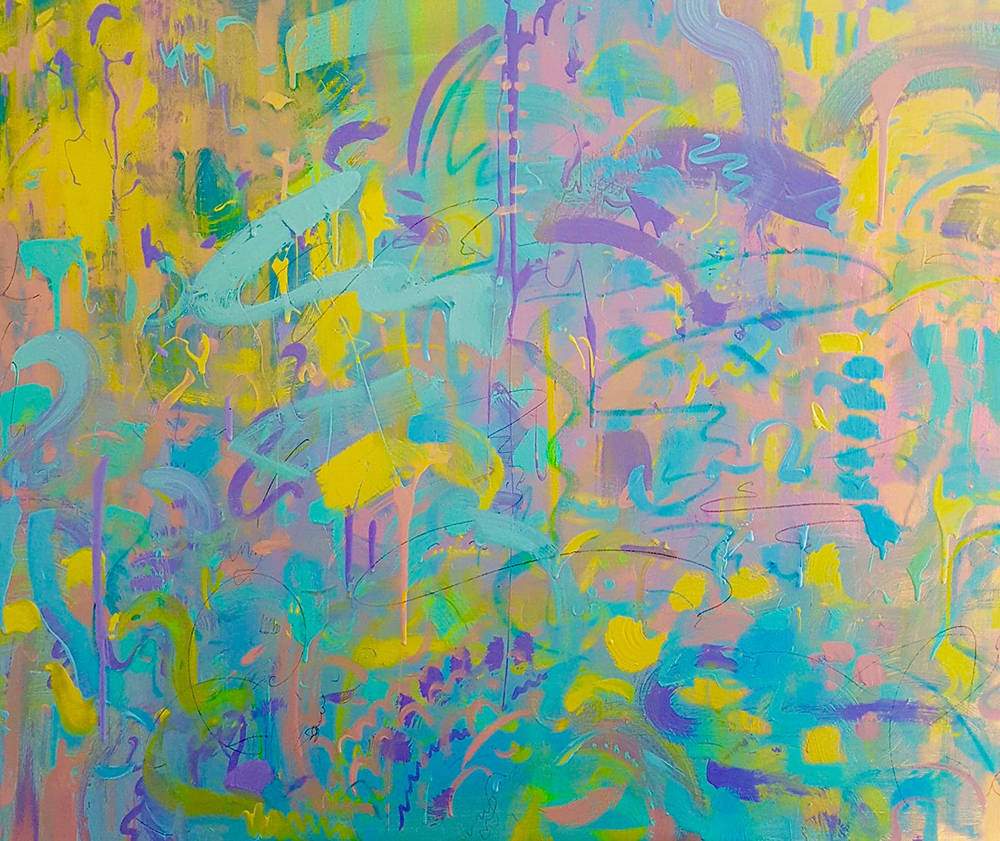 An expression of my joyful and meditative experience, through the use of colour, texture, and mark making.
Bachelor of Fine Arts with Honours
My work embraces a love for the positive emotional affects of color, and the therapeutic and meditative affects of abstract creation, in healing the body of anxieties and worries. Pastel hues swirl, dart, and drip across the canvas, through the use of paint, pastel, pencil, gloss, and glitter, applied with a variety of painting tools, adding texture and therefore movement and energy to the joyful emotion expressed.