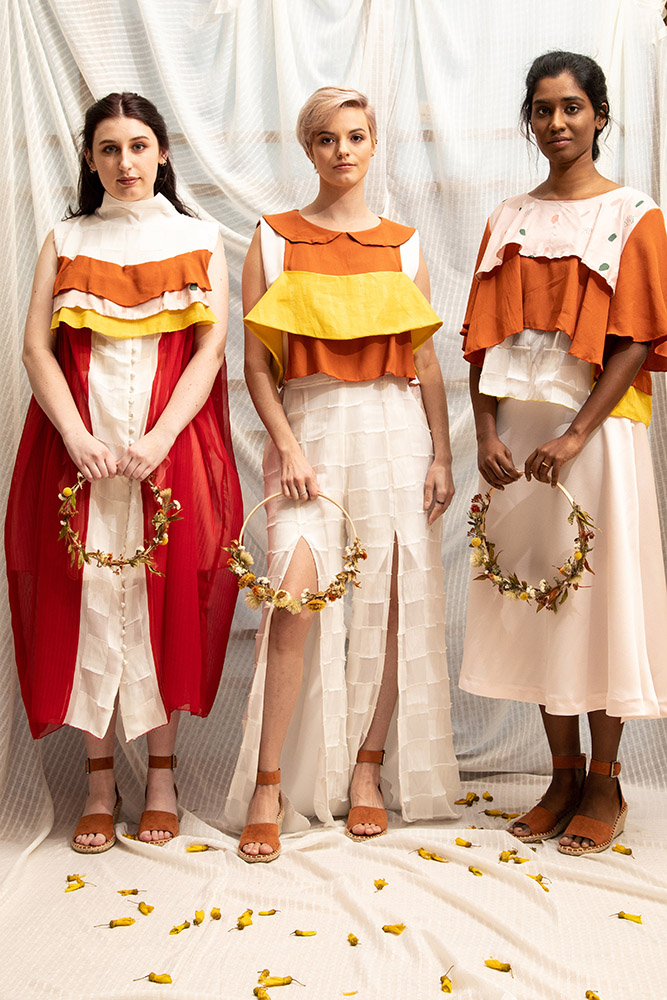 Huólì 活力 is about looking to bring back colour vibrancy into the bridal industry through a fresh coloured multi layered collection.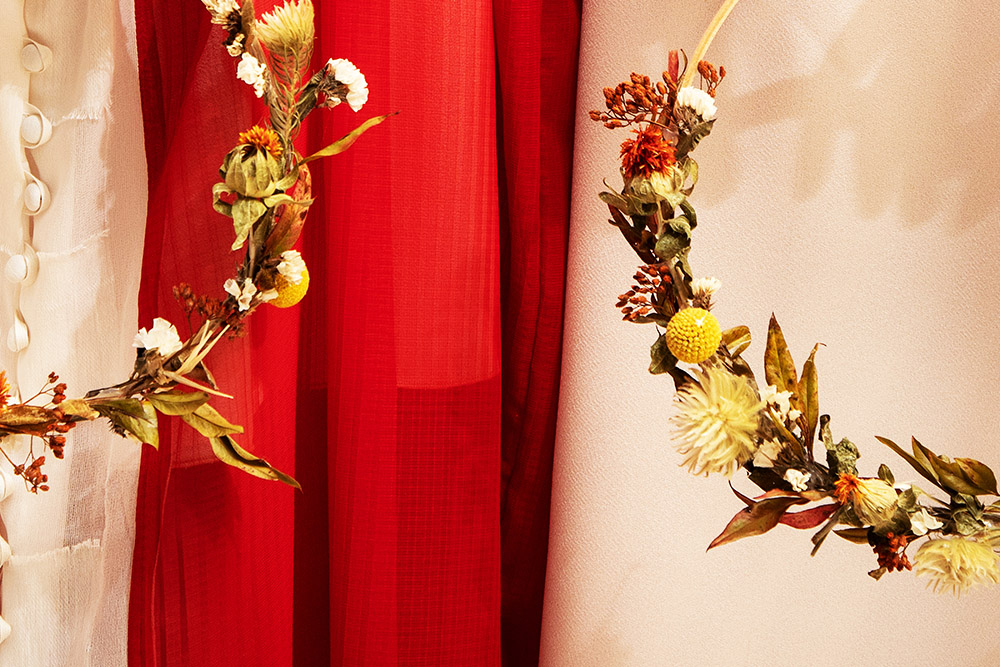 Floral wreaths by Janetta Kim.Photographer: Abbie Dorrington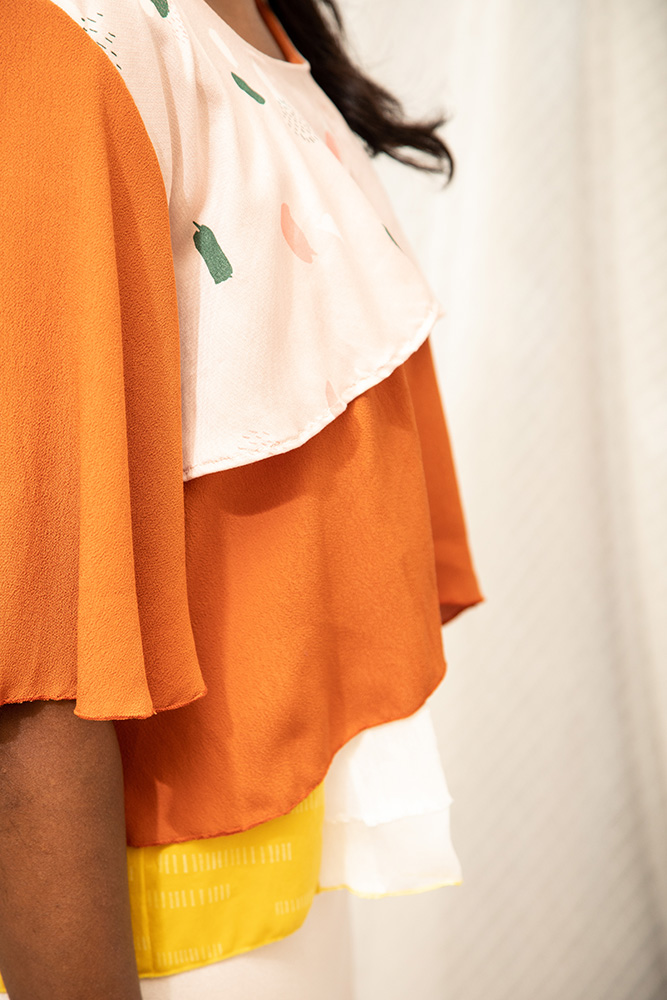 Two tiered top and contrast silk singlet from Look 1. Photographer: Abbie Dorrington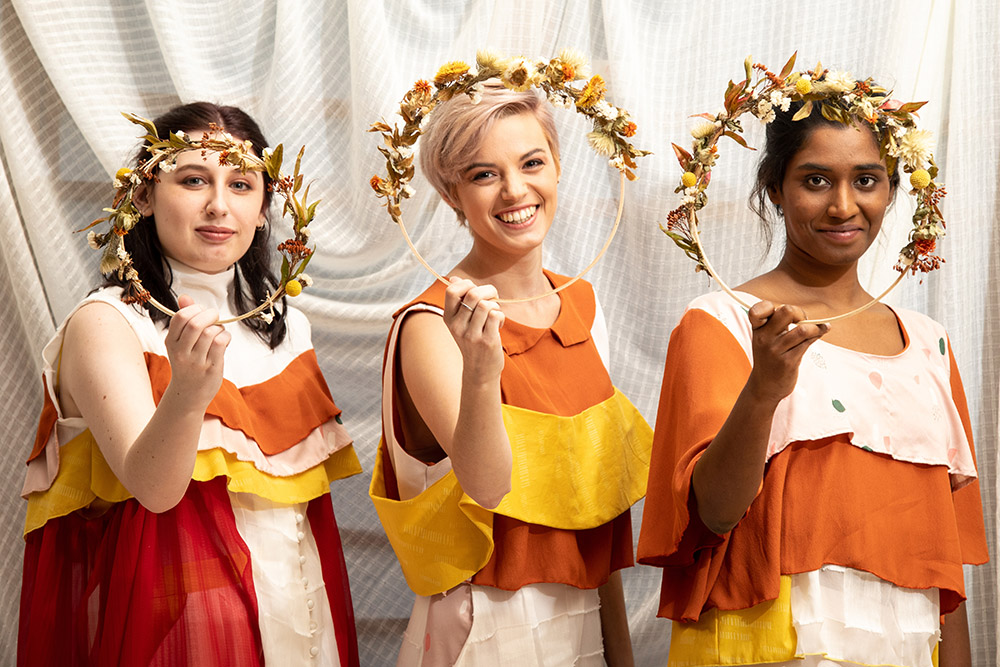 From left to right: Modelled by Libby Forbes, Hannah Guinn & Shiva Kalyansundaram. Hair & Makeup by Erika Gesmundo. Photographer: Abbie Dorrington.
Bachelor of Design with Honours
Huólì 活力
The word meaning vibrancy in Chinese is the name for my project. Looking to bring back the colour vibrancy in the bridal industry by designing a multi layered collection highlighted with fresh colours, disrupting the traditional shades of white and silhouettes in a bridal collection. Bringing the versatility aspect into my collection with the outcome of having the garments be not a one-time garment but worn on multiply occasions.