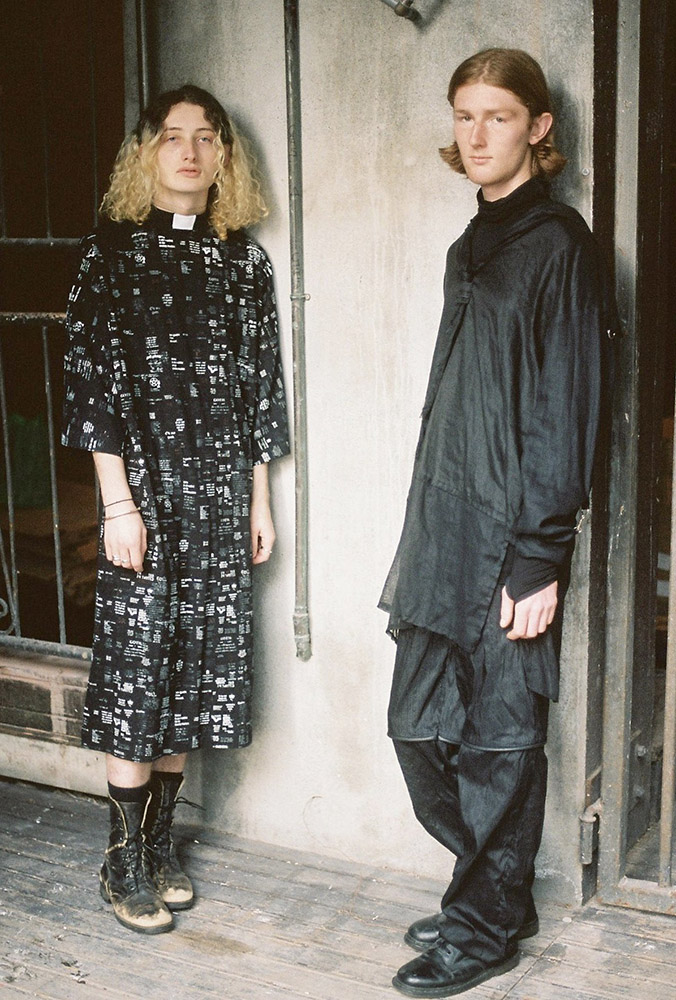 Sam wears Clerical Crewneck Dress w/ Mallminded Print, Jacob wears Sukeban Seditionaries Pastiche and Pipe Dream Pants.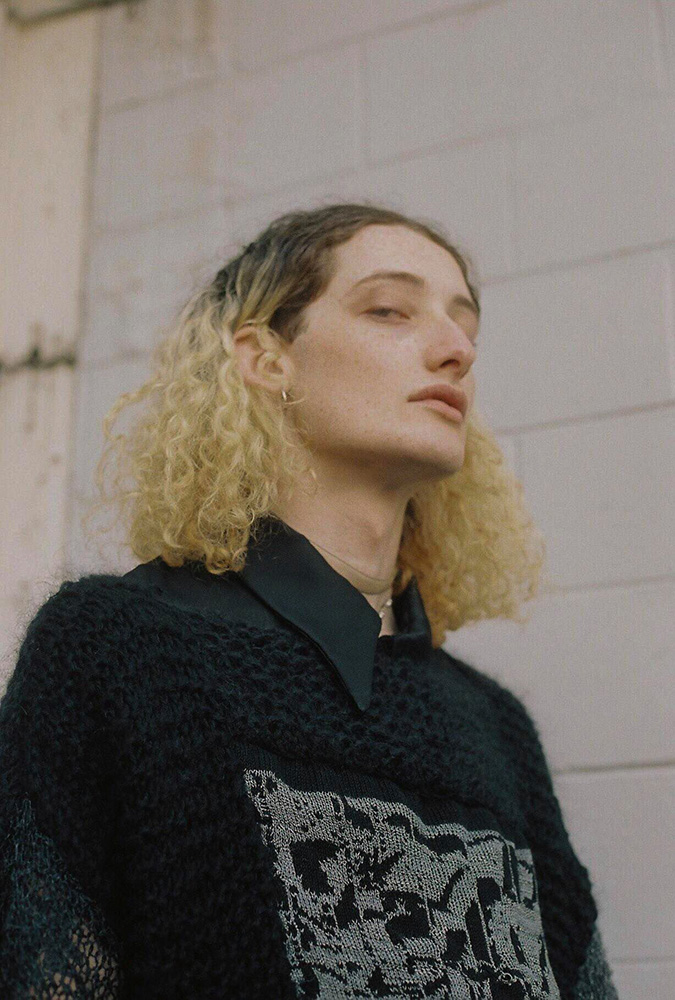 Sam wears Hopeless Romantic Blouse and Web of Lies Handknit Jumper
Sam wears R.I.P Destroyed Bomber Jacket, Panelled Tank w/ Posterboy Print, Loin Purse, Cradle to Rave Shorts, Jacob wears Ted or Dead coat, Frankensteins Sweater and On Tour Kilt
Bachelor of Design with Honours
I made this collection based on my research on the theory that subculture is dead. My collection challenges this assertion by questioning the supposed importance of authenticity and coherence within subculture, through amalgamating staple garments and iconography from various subcultures. The designs utilise techniques synonymous with the likes of punk and acid house etc. such as appropriation, bricolage and deconstruction- all of which are very relevant to the aesthetic sensibilities of the digital generation.