Gabriella Frances Cresswell (Frances)
Body & Cloth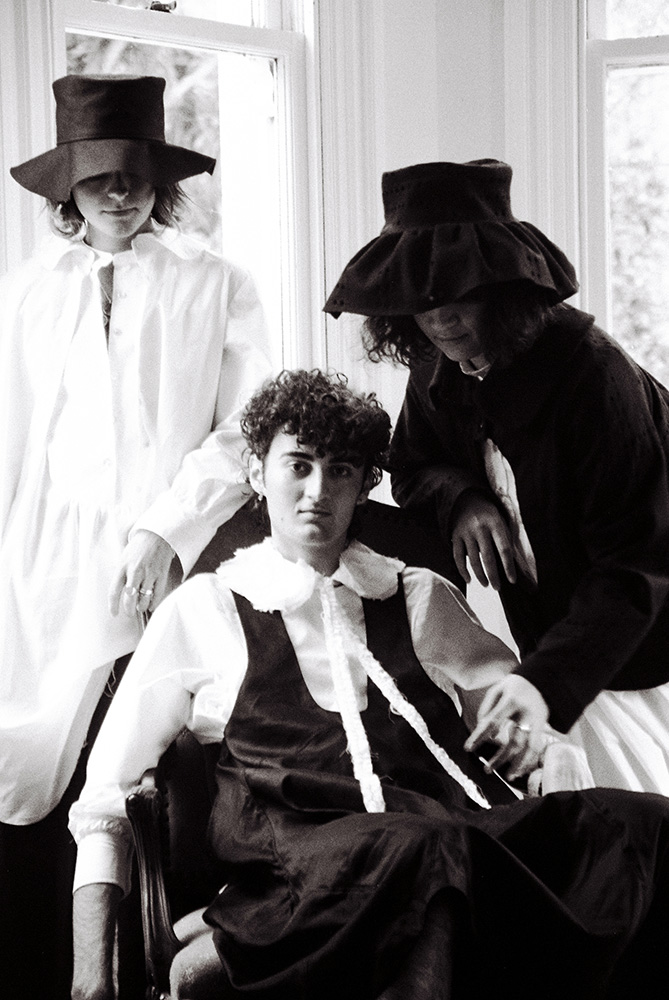 Frances, 2019, Body & Cloth Collection.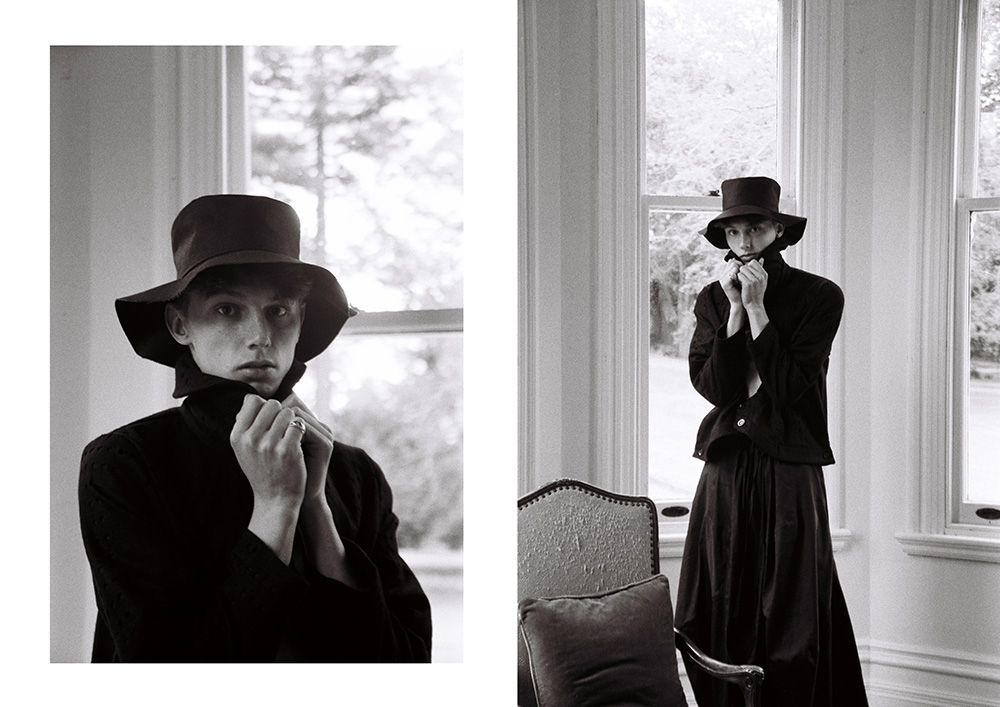 Trantham Wears Wool Jacket, Bow Skirt and Denim Top Hat.
"The body as a whole [is] hardly involved, hidden away inside clothes which [are] all that people really [see]. The nature of clothes, therefore, [becomes] all-important to an understanding of what constituted propriety" (Vigarello, 48-53).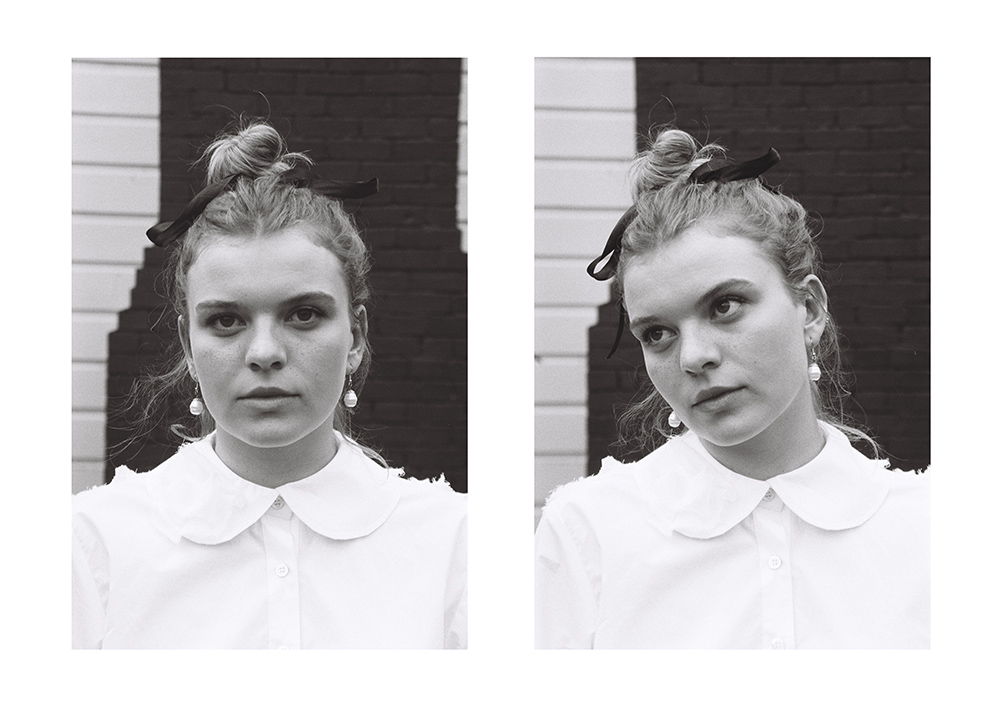 Portraits of Charlie in the Rossette Peter Pan Collared Swing Shirt
Bachelor of Design with Honours
Body and cloth have an intimate relationship. Cloth accommodates the body and helps to shape a persons identity. For gender queer people, this can be challenging. Dressing traditionally "masculine" seems to dominate "nonbinary style". Investigating the relationship between heteronormativity and gender binary systems with clothing is key to understanding how these identities affect and are affected by clothing. Drawing upon the Japanese concept 'ma', I have designed a collection that can facilitate an alternative style for gender queer people.