Alice Whittle Hall
Make Clothing Meaningful Again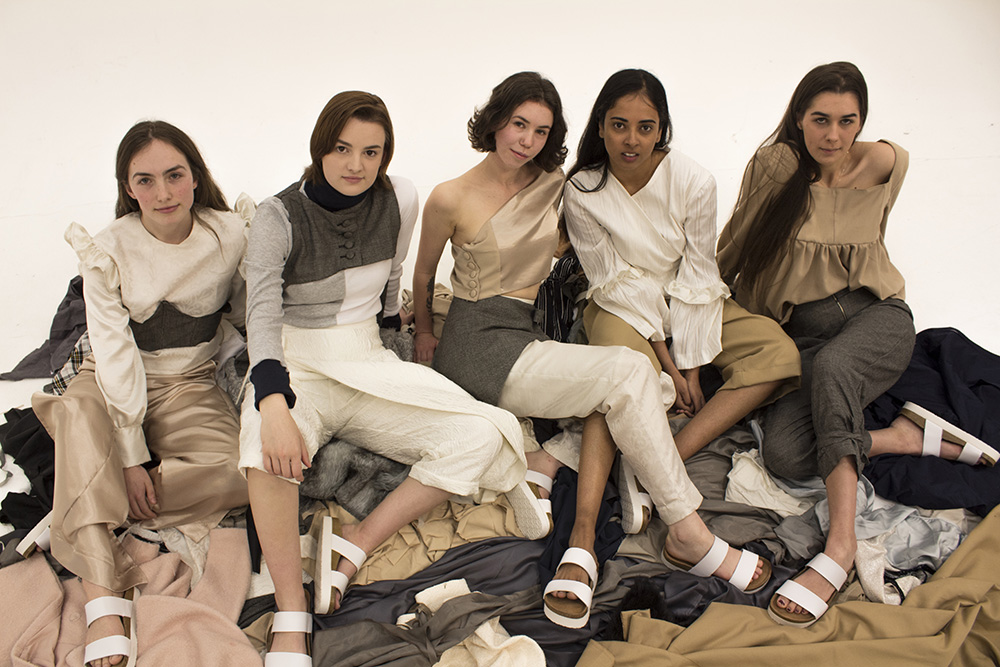 A visual representation of the concept, translated into clothing.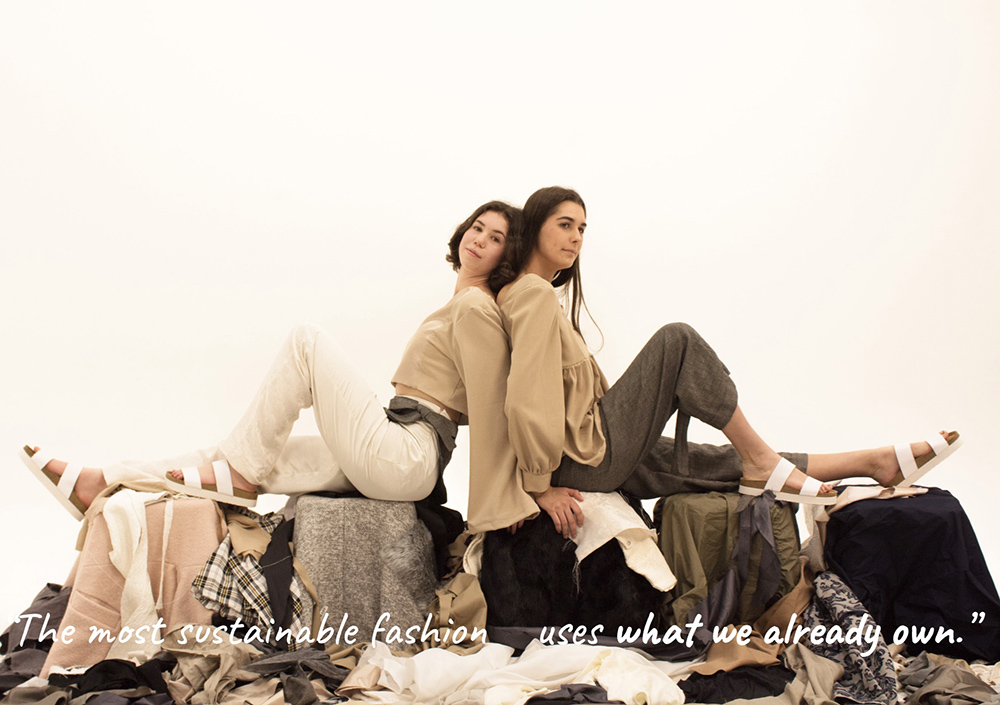 The concept at its core.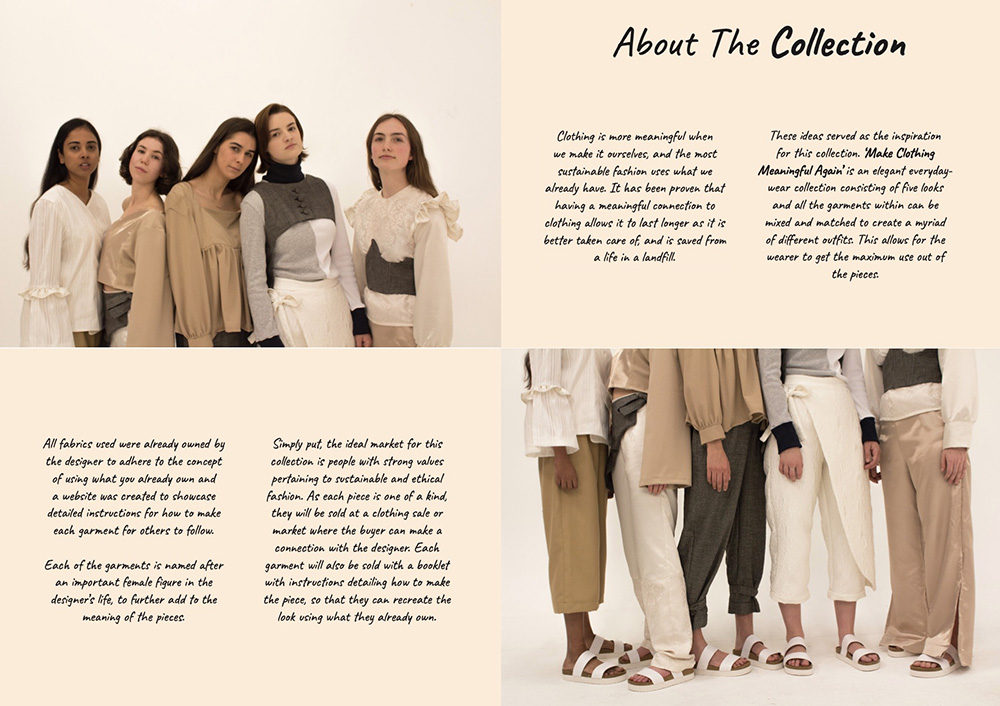 An excerpt from the Look Book, summarising and contextualising the collection.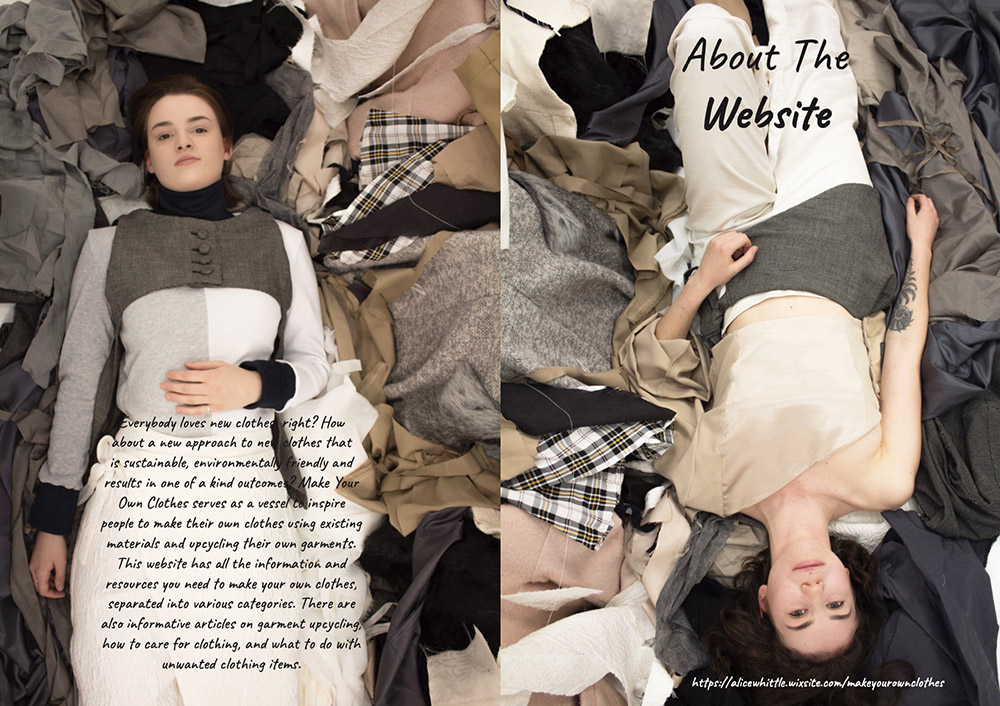 Another excerpt from the Look Book, describing the website created alongside the collection.
Bachelor of Design with Honours
Clothing is more meaningful when we make it ourselves, and the most sustainable fashion uses what we already have. 'Make Clothing Meaningful Again' is an elegant everyday-wear collection consisting of five interchangeable looks. All fabrics used I already owned to adhere to the concept of using what you already own and a website was created to showcase detailed instructions for how to make each garment for others to follow.