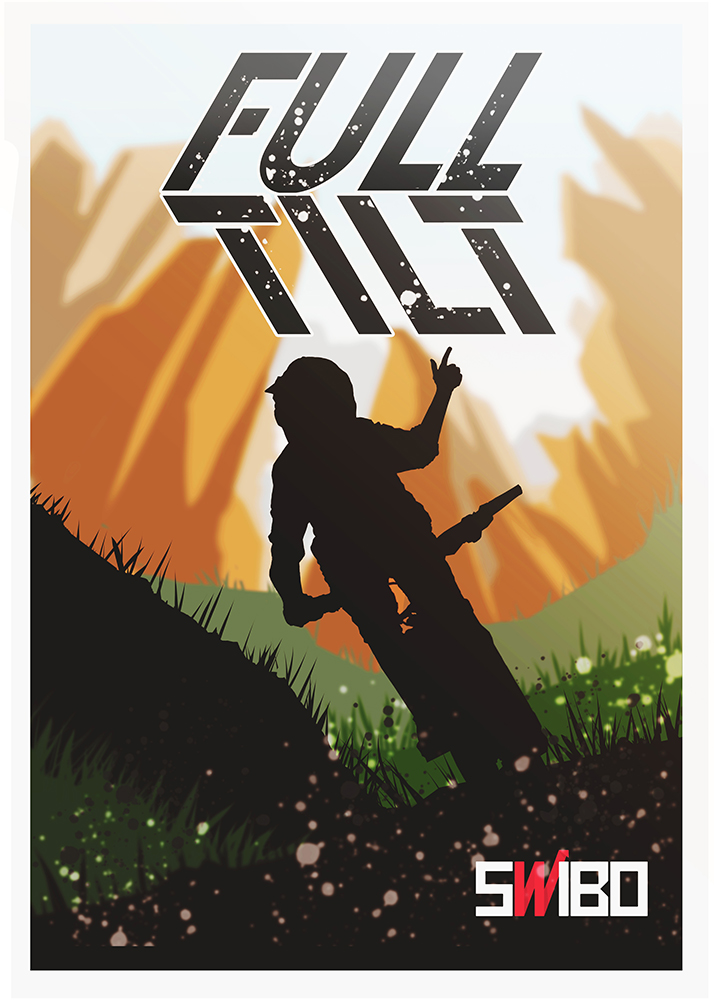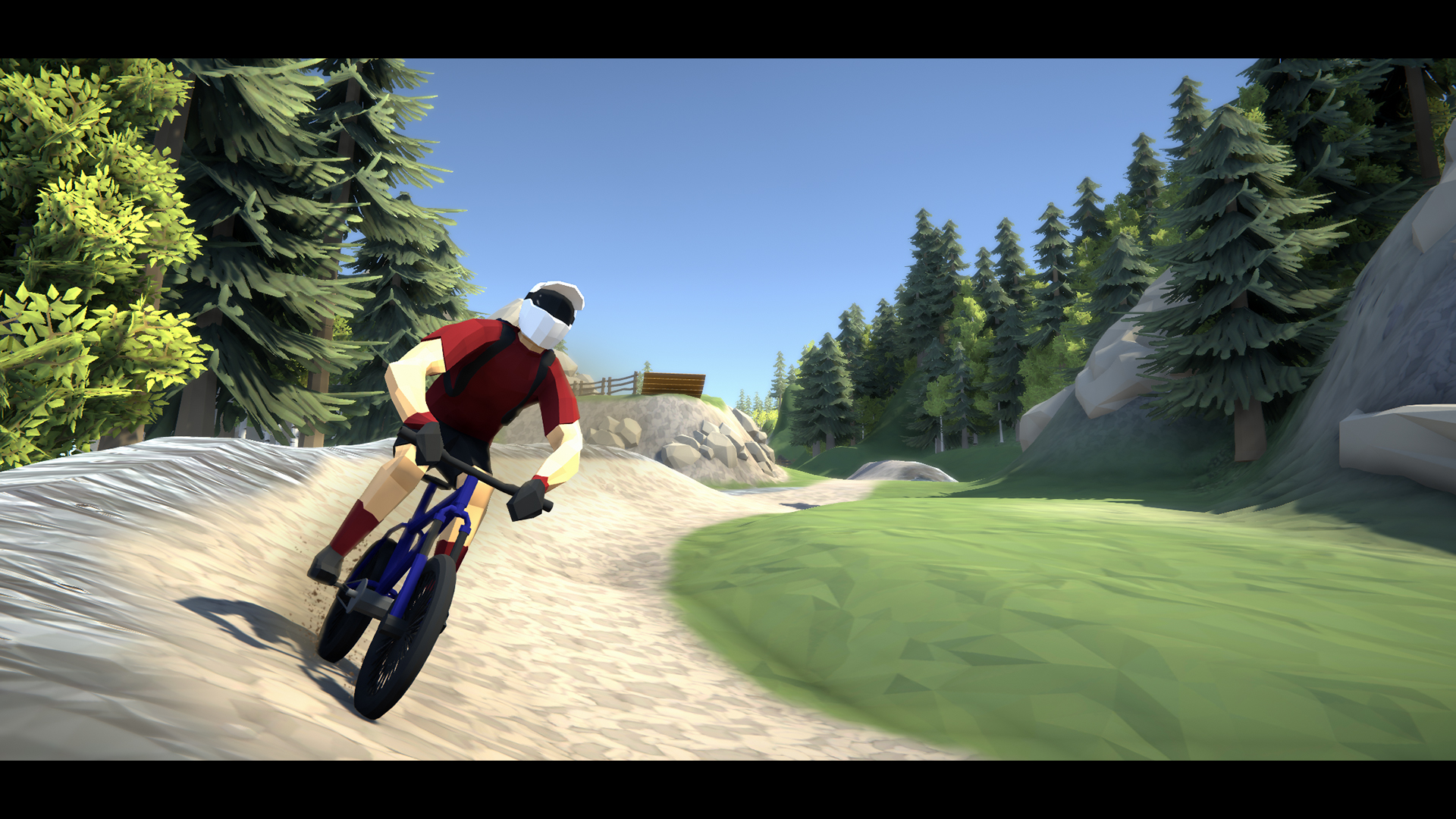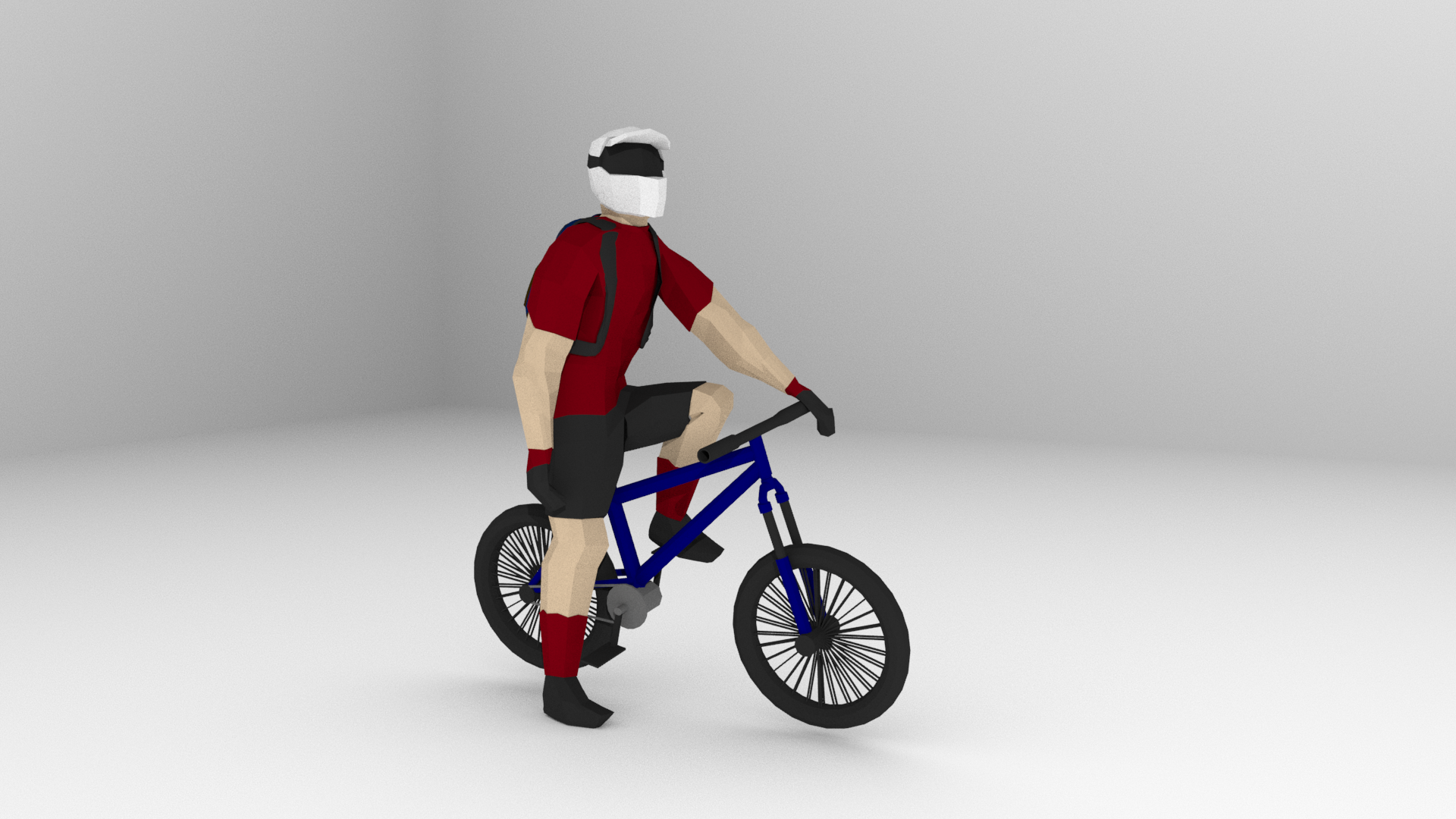 A Maya render of my player character in idle animation.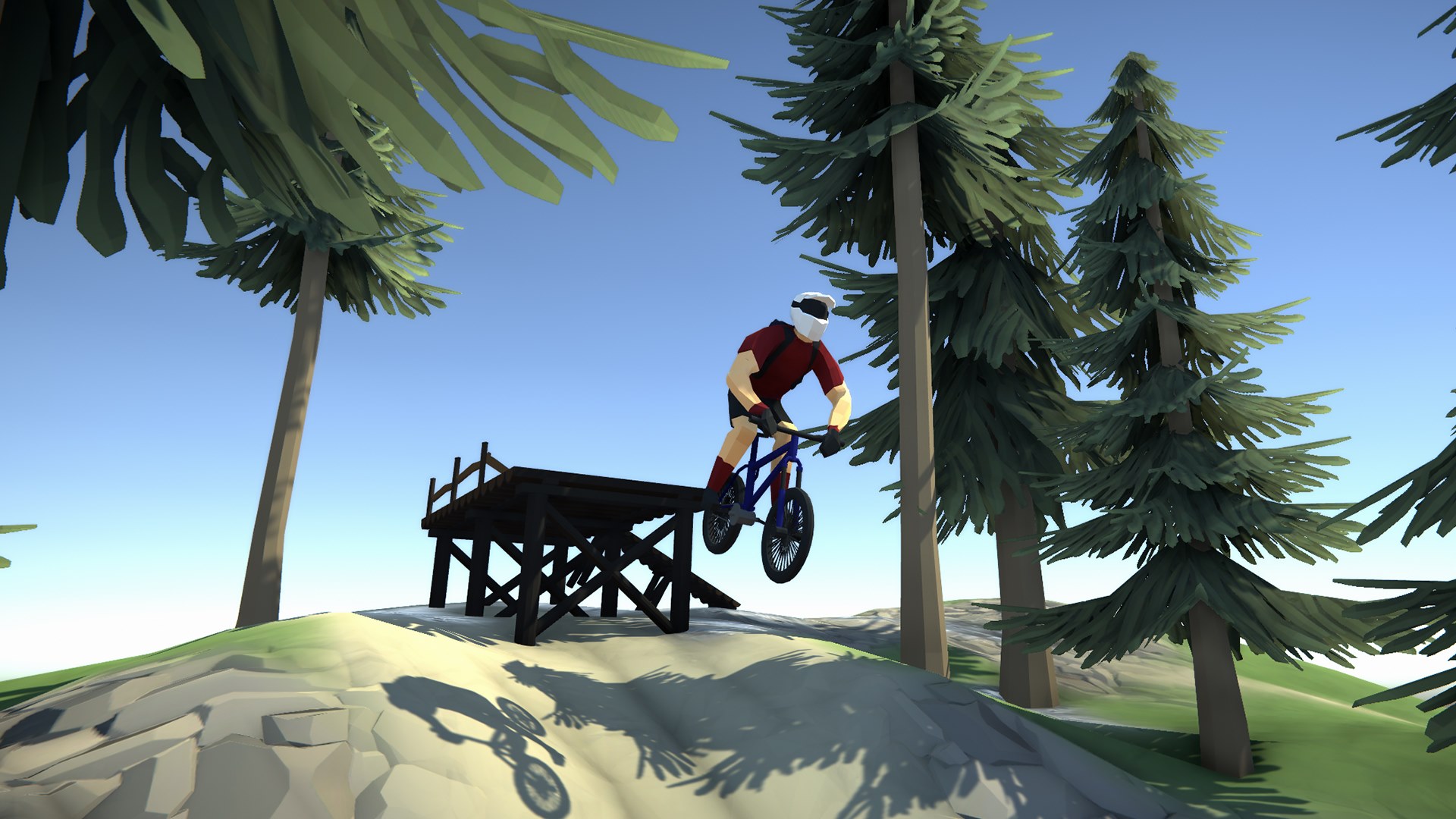 A screenshot from the game of my character jumping.
Bachelor of Creative Media Production
Full Tilt is a downhill mountain biking game for Swibo, a Wellington balance board company. The player makes their way through a winding forest environment, trying to stay in the centre of the path, avoiding obstacles to complete the level in the quickest time possible. The balance board is the direction controller, so the player stands on the board and uses their balancing skills to navigate through the levels.

I'm the Lead 3D Modeler, Rigger and Animator on Full Tilt. I'm in charge of 3D assets, character models and animations. With a passion for 3D modelling, I was excited to work on Full Tilt as I enjoy making and playing games. This project has given me a huge insight into the time and work involved in developing the kind of games I enjoy.
Other team members